Established Year - 2012
Nova IVF Fertility, Elgin, Kolkata
Central Business District, Before, 3B, Uttam Kumar Sarani, Elgin, Kolkata, West Bengal 700017, India, India
Nova IVF Fertility provides widespread services through more than 40+ fertility clinics within India and Bangladesh. Over the last eight years, we have been successful in welcoming more than 40,000+ IVF pregnancies.Nova IVF Fertility in... read more
Send Enquiry
About The Hospital
Nova IVF Fertility provides widespread services through more than 40+ fertility clinics within India and Bangladesh. Over the last eight years, we have been successful in welcoming more than 40,000+ IVF pregnancies.
Nova IVF Fertility in Kolkata has two centres - one at Uttam Kumar Sarani and the other one in Kankurgachi. Both these branches strive to deliver the highest standard treatment and transparency to ensure that the most ethical treatment options are provided to all their patients. The fertility clinic is equipped with all the world-class technology and state of the art infrastructure that aids in catering the most credible yet pocket-friendly infertility treatment to their patients.
Nova IVF Fertility caters world-class fertility treatment under the supervision of some of the most incredibly skilled team of infertility specialists, gynaecologists, andrologists, embryologists, counsellors, nurses and other staff. Through their relentless service and care in performing female fertility treatments and male fertility treatments, their patients have a chance to enjoy pregnancy that too at the most competitive price range. The good news is here patients can get 0% EMI through third-party providers if required.
There is no doubt that NIF, Kolkata's IVF success rate stands among the best that makes it recognised as one of the leading organisations that conducts the most successful in fertility treatments in India.


Top Doctors
Treatment Price on request
EXPEREIENCE :
18+ years SURGERIES :
NA TREATMENT COST
Treatment Price on request
Team & specialisation
Services Offered:
Infertility assessment
Blood Tests
Semen Analysis
Hysterosalpingogram (HSG)
Intra Insemination (IUI)
In Vitro Fertilisation (IVF)
Intracytoplasmic Sperm Injection (ICSI)
Magnetic Activated Cell Screening (MACS)
Endometrial Receptor Array (ERA)
Testicular Sperm Aspiration (TESA)
Percutaneous Epididymal Sperm Aspiration (PESA)
Pre-genetic Testing (PGT)
Cryopreservation
Infrastructure
The center has a cutting-edge infrastructure and equipped with the latest technology.
Blogs
By Healthtrip
Nov 12, 2023
Top Fertility Specialists for IUI Treatment in India
When it comes to fertility treatments like Intrauterine Insemination (IUI) in India, choosing the right specialist is crucial for your journey towards parenthood. India boasts a pool of highly qualified and experienced fertility specialists who can guide you through the process. Here, we introduce you to some of the top fertility specialists in India who excel in IUI treatment and related fields.Dr. S Naga JyothiSr. Fertility ConsultantConsults at : BabyScience IVF Clinics, BengaluruDr. S. Nagajyothi is Sr. Fertility Consultant at BabyScience IVF Clinics, Kolar. She has completed her M.B.B.S. from S. S. Institute of Medical Science and Research Centre Davangere and M.S. in OBG from Sri Devaraj URS Medical College, KolarShe has many Poster and Paper presentations to her credit at State and National ConferencesShe has completed her Fellowship in Reproductive Medicine from ICOGAreas of interest:Reproductive MedicineHigh-risk PregnancyDr. Rithvika WaladGynecologist And ObstetricianConsults at : BabyScience IVF Clinics, BengaluruDr. Rithvika has completed her M.B.B.S. from Karnataka Institute of Medical Sciences, Hubli.She also completed her M.S in OBGY from ESIC Medical College & PGMSR, Bangalore.She has many posters and paper presentation to her credit in National Conferences.She has also undergone Laparoscopic Sterilization training in FPA, Dharwad.Dr Ramya MishraSenior Consultant - Ivf & InfertilityConsults Dr Ramya Mishraat : World Infertility & IVF CentreDr Ramya Mishra is one of the best IVF doctor and is very professional and caring while handling the patients.She has a vast experience in the field of obstetrics and gynecology as well as infertility treatments.How can we help with the treatment?If you're on the lookout for treatment in India, Thailand, Singapore, Malaysia, UAE, and Turkey, let Healthtrip be your compass. We will serve as your guide throughout your medical treatment. We'll be by your side, in person, even before your medical journey commences. The following will be provided to you:Global Network: Connect with 35+ countries' top doctors. Partnered with 335+ leading hospitals.Comprehensive Care: Treatments from Neuro to Wellness. Post-treatment assistance and TeleconsultationsPatient Trust: Trusted by 44,000+ patients for all support.Tailored packages: Access top treatments like Angiograms.Real Experiences: Gain insights from genuine patient testimonials.24/7 Support: Continuous assistance and emergency help.Our success storyDr. Aswati NairSenior Consultant - Obstetrics & GynecologyConsults at : Nova IVF Fertility, Vasant Vihar, DelhiDr. Aswati Nair did her MBBS from Topiwala National Medical College and B.Y.L. Nair Charitable Hospital, Mumbai (1999-2005) and was the recipient of J.R.D. Tata merit scholarship in all the 3 professional years.She did her MD in Obstetrics and Gynecology from S.S. Medical College, Madhya Pradesh (2006-2009).She has a wide experience in the fields of Obstetrics, Gynecology and Infertility. Her profound interest in infertility made her pursue FNB Reproductive Medicine wherein she was one of the toppers in the entrance examination conducted by the National Board of Examinations.She has a vast experience in the field of male infertility, and is proficient in most techniques of surgical sperm retrieval. She has also successfully completed the training course in laparoscopy conducted by the surgical disciplines at AIIMS, New Delhi.She has made numerous presentations at various national and international conferences and received the best paper award at ISAR, Kerala chapter for her original research work on the use of embryo glue in patients with recurrent implantation failures.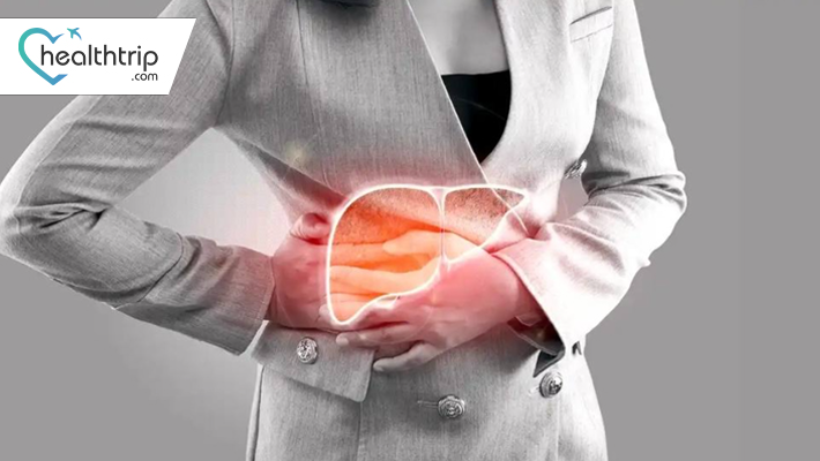 By Healthtrip Team
Sep 15, 2023
Kolkata's Liver Transplant Scene: Costs, Procedures, and Top Hospitals
Introduction:Liver transplantation is a life-saving medical procedure that has become increasingly common in recent years. Kolkata, a bustling city in eastern India, has witnessed significant advancements in healthcare infrastructure, making it a prominent destination for liver transplants. In this blog, we will delve into the liver transplant scene in Kolkata, covering costs, procedures, and highlighting three top hospitals: Apollo Gleneagles Hospital, Narayana Superspeciality Hospital, and Fortis Hospital. A. Costs of Liver Transplant in Kolkataa. Factors Affecting Liver Transplant CostsThe cost of a liver transplant varies widely depending on several factors, including the patient's condition, the type of transplant (cadaveric or living donor), and the choice of hospital. On average, a liver transplant in Kolkata can range from INR 12 to 25 lakhs ($16,000 to $33,000) for a cadaveric transplant and can go higher for living donor transplants due to additional surgical expenses. b. Cadaveric vs. Living Donor TransplantsIt is essential to keep in mind that these are approximate figures, and the actual cost can vary significantly. The cost includes pre-transplant evaluations, surgery expenses, post-operative care, and immunosuppressive medications required for life. B. Liver Transplant ProceduresLiver transplantation is a complex surgical procedure that involves replacing a diseased or damaged liver with a healthy liver from a living or deceased donor. The key steps involved in a liver transplant procedure include: a. Pre-transplant evaluation: A thorough assessment of the patient's medical history, overall health, and suitability for transplantation is conducted. b. Donor selection: For living donor transplants, a compatible donor (usually a family member) is identified, and both the recipient and donor undergo extensive evaluations. c. Surgery: The damaged liver is removed from the recipient, and the healthy donor liver is transplanted. This can take several hours. d. Post-operative care: After surgery, patients are closely monitored in the intensive care unit (ICU) for any complications. The recovery period can be several weeks. e. Long-term care: Patients require lifelong immunosuppressive medications to prevent rejection of the new liver. Regular follow-ups and monitoring are essential. C. There are two types of liver transplants:a. Living donor liver transplant: This is the most common type of liver transplant. The liver is donated by a living person, usually a family member or friend of the recipient. b. Deceased donor liver transplant: This is a less common type of liver transplant. The liver is donated by a person who has died and has been declared brain dead. c. Pros and Cons1. The living donor liver transplant is usually the preferred option, as it offers a better chance of long-term survival for the recipient. However, it is important to note that the living donor liver transplant is a major surgery for both the donor and the recipient. 2. The deceased donor liver transplant is a less invasive surgery, but it is also less common. The success rate of deceased donor liver transplants is lower than that of living donor liver transplants. D. Top Hospitals for Liver Transplants in Kolkataa. Apollo Gleneagles Hospitals: Apollo Gleneagles Hospitals in Kolkata is renowned for its liver transplant program. The hospital is equipped with state-of-the-art facilities and a team of experienced transplant surgeons and hepatologists. They offer both cadaveric and living donor liver transplants. Apollo provides comprehensive pre-transplant evaluations, post-operative care, and a dedicated team for immunosuppressive drug management. The hospital has a high success rate in liver transplantation procedures. b. Narayana Superspeciality Hospital: Narayana Superspeciality Hospital is another top choice for liver transplants in Kolkata. They have a well-established liver transplant unit with experienced surgeons. The hospital specializes in both pediatric and adult liver transplants. Narayana focuses on cost-effective healthcare and strives to make liver transplantation accessible to a broader spectrum of patients. c. Fortis Hospital: Fortis Hospital in Kolkata is a trusted name in the medical field. They have a dedicated transplant team with expertise in liver transplantation. The hospital offers advanced surgical techniques and comprehensive post-operative care. Fortis is known for its commitment to patient safety and successful outcomes. ConclusionKolkata has emerged as a prominent destination for liver transplants, with several top-notch hospitals offering world-class medical care. While the cost of a liver transplant can be substantial, the quality of healthcare and the expertise of the medical teams make it a worthwhile investment for those in need of this life-saving procedure. Patients should consult with healthcare professionals to determine the most suitable hospital and transplant approach based on their specific needs and circumstances. Read more: Pediatric vs. Adult Liver Transplants: Key Differences and Considerations