Established Year - 2004
Fortis La Femme
S - 549 Alakananda, Alaknanda Don Bosco Rd, Greater Kailash II, New Delhi, Delhi 110048, India
Fortis La Femme (Centre for Women), a unique facility, is inspired by the ore belief that a woman is a very special person with special needs. Medical care at the hospital spans but is not
Send Enquiry
About The Hospital
Winner of Most popular Maternity hospital by Child Magazine in 2013 and 2014
Fortis La Femme (Centre for Women), a unique facility, is inspired by the ore belief that a woman is a very special person with special needs. Medical care at the hospital spans but is not limited to Obstetrics (Painless Labour), Gynecology, Neonatology (Level III NICU), Anesthesia, General & Laparoscopic Surgery, Cosmetic Surgeries and Genetic & Fetal Medicine.
The hospital facilitates care for all the stages of a woman's lifespan-birth, adolescence, motherhood, menopause and beyond. Our patient-sensitive services are provided in a world-class facility with a discreetly elegant ambience laden with value-added conveniences.
Impressed with the dedication to quality care services, the hospital was chosen as the Winner of Child magazine's 'Most Popular Awards' 2013 under the category of 'Most Popular Maternity Hospitals'. The hospital commenced operations in August 2004, and since then, it has performed more than 11,000 deliveries and over 7,500 gynecological procedures.
The hospital has air lifted sick babies to the Level III Neonatal Intensive Care Unit (NICU); treated more than 4,500 in the unit, and successfully saved lives of critically ill babies from 25 weeks gestation and birth weight of less than 600 grams. In the year 2010, the hospital got NABH accreditation, and was successfully re-accredited in 2013. Currently the hospital has 38 beds with latest medical amenities.
Patient Testimonials
Team & specialisation
Obstetrics and Gynecology
Neonatology
Gynae and Breast Oncology Surgery
General Surgery
Fertility Clinic and IVF
ENT
Cosmetic Surgery
Neonatology
Urology
Infrastructure
Blogs
By Healthtrip
Mar 28, 2023
Hysterectomy: Understanding the Procedure, Risks, and Recovery
Hysterectomy is a surgical procedure that involves the removal of a woman's uterus. This procedure can be performed for a variety of reasons, including the treatment of uterine fibroids, endometriosis, pelvic inflammatory disease, and certain types of cancer. While hysterectomy is a common procedure, it is still major surgery, and it is important to understand the risks and recovery process associated with it. Types of HysterectomyThere are several types of hysterectomy, each with its own advantages and disadvantages. The type of hysterectomy recommended by your doctor will depend on your individual circumstances, such as your medical history, the reason for the procedure, and your personal preferences. Total Hysterectomy: This procedure involves the removal of the entire uterus, including the cervix. This is the most common type of hysterectomy and is often recommended for the treatment of cancer or large fibroids. Partial Hysterectomy: This procedure involves the removal of the upper part of the uterus, leaving the cervix intact. This type of hysterectomy is less invasive than a total hysterectomy and may be recommended for the treatment of conditions such as endometriosis or uterine prolapse. Radical Hysterectomy: This procedure involves the removal of the uterus, cervix, and surrounding tissues, such as the ovaries and fallopian tubes. This type of hysterectomy is often recommended for the treatment of certain types of cancer. Laparoscopic Hysterectomy: This procedure is less invasive than traditional hysterectomy and involves the use of small incisions and a laparoscope, a thin tube with a camera attached. Laparoscopic hysterectomy is associated with less pain and scarring than traditional hysterectomy and may be an option for some women.Risks of HysterectomyAs with any surgery, a hysterectomy carries some risks. These risks may include bleeding, infection, damage to surrounding organs, and reactions to anesthesia. Additionally, some women may experience complications such as bladder or bowel problems, pelvic prolapse, or vaginal dryness. It is important to discuss the potential risks and benefits of a hysterectomy with your doctor before deciding to undergo the procedure. Recovery from HysterectomyRecovery from a hysterectomy can take several weeks, and it is important to follow your doctor's instructions carefully to ensure proper healing. Immediately after the procedure, you will likely stay in the hospital for a few days to monitor your recovery. During this time, you will be given pain medication to manage discomfort and will be encouraged to walk and move around to prevent blood clots. Once you are discharged from the hospital, you will need to rest and avoid strenuous activity for several weeks. Your doctor may recommend that you avoid sexual activity and lifting heavy objects for a certain period of time to prevent complications. It is important to follow your doctor's instructions closely and to contact them if you experience any unusual symptoms, such as fever, excessive bleeding, or severe pain.Conclusion Hysterectomy is a common surgical procedure that can be performed for a variety of reasons. While the procedure is generally safe, it is important to understand the risks and recovery process associated with it. If you are considering a hysterectomy, talk to your doctor about the potential benefits and risks, and make sure you have a clear understanding of what to expect during and after the procedure. By taking the time to understand your options and prepare for recovery, you can ensure a smoother, more successful outcome.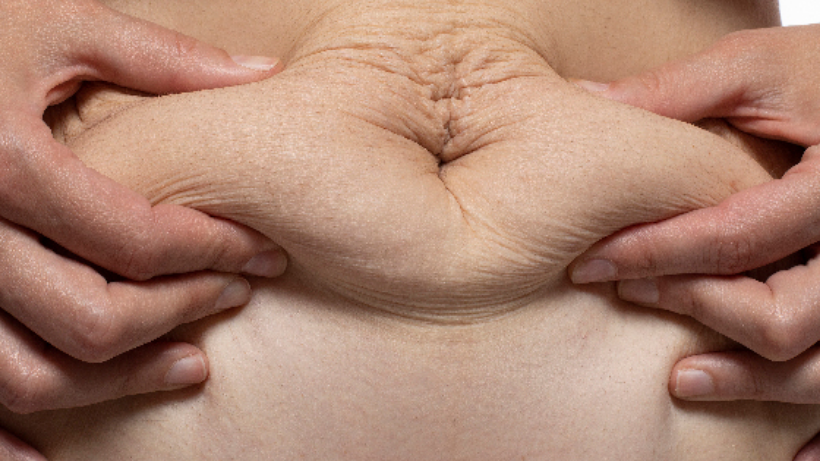 By HealthTrip Team
Apr 12, 2022
Getting a Tummy Tuck After C-section: Is It a Good Idea?
Overview Are you pregnant and concerned about how your body may change following the birth of your child? A woman's body goes through a lot of hormonal changes throughout pregnancy. Furthermore, seeing the drooping and excess flabby skin over their tummy may have a negative impact on their mental health. A stomach tuck or abdominoplasty performed by a professional and experienced cosmetic surgeon is one first-hand remedy to this problem. Before you count on a tummy tuck, you might want to know some facts, procedures for getting a tummy tuck, whether this will be effective or not after a c-section, and many more. In this blog, we will discuss the same with our eminent abdominoplasty surgery doctor in India. What is a Tummy tuck? As per the best tummy tuck surgery doctor in India, muscle, tissue, and skin are sliced and sculpted during this cosmetic treatment. Skin and excess fat are removed. The goal is to rehabilitate abdominal muscles that have become weaker or separated. Why do you need a tummy tuck? The weak fascia can be tightened, and excess skin and fat can be removed with a belly tuck. A tummy tuck can reduce excess flabby skin in the lower abdomen below the belly button. What does a C-section involve? A C-section is a procedure in which a woman's abdomen and uterus are cut to create room for her unborn child or several children. When a mother is unable to deliver her baby naturally through the birth canal, a gynecologist makes this decision. Should I consider getting a tummy tuck after C-section? Will this be harmful to me? A C-section is a major surgery that results in significant blood loss and injuries to the lower abdomen. As a result, the recuperation time after a C-section is somewhat long. Adding another cosmetic procedure to the C-section can lengthen the recovery process and raise the risk of infection by several times. It puts women's general health at risk following delivery. How long do I have to wait for getting a tummy tuck after C-section? As per our panel of experts practicing tummy tuck surgery in India, women should rest for 4-6 months after surgery. For a successful tummy tuck cosmetic surgery result, complete healing is required. Furthermore, prior to the belly tuck treatment, our specialists will make sure that your body has fully recovered. Overall problems, such as the risk of a blood clot and infection, will be decreased in this manner. Is undergoing abdominoplasty safe? Under the supervision of our professionals, a belly tuck or abdominoplasty operation is totally safe. You are welcome to consult with our specialists anytime you are ready. They will walk you through the operation step by step so that you can have a pain-free surgery and recovery. What to expect? You will be admitted to the hospital prior to getting the tummy tuck. Doctors will place you under general anesthesia or intravenous sedation after a comprehensive examination of your overall health. Between your belly button and the pubic area, your surgeons will place a cut or incision. The incision's shape and length will be determined by the amount of extra tissue and drooping skin. Following the incision, the skin is lifted and the necessary adjustments are done. The abdominal skin is finally sutured back together. To avoid swelling during the healing phase following surgery, wear compression garments. It's possible that the surgery will take an hour or two to finish. Why should you think about getting tummy tuck surgery in India? For three primary reasons, India is the most popular destination for orthopedic surgery treatment. India's state-of-the-art technologies, medical knowledge, Cosmetic surgeons are board-certified and have a lot of experience. India's hospitable environment. Patients require economical and high-quality health care, so our abdominoplasty surgery costs are among the best in the world. How can we help in the treatment? If you are diagnosed with cancer, we act as your guide throughout your treatment journey and will be present physically with you even before your medical treatment is started. We will provide you with the following: Expert physicians and surgeon's opinions Transparent communication Coordinated care Prior appointment with specialists Assistance in hospital formalities 24*7 availability Arrangement for travel Assistance for accommodation and healthy recovery Assistance in emergencies We are committed to providing the best health care services to our patients. We have a team of trained and highly dedicated health experts who will be there by your side right from the beginning of your journey. In India, you can find world-class hospitals, offering the best cosmetic treatment facilities that are at par with international standards. So, if you are planning to travel to get tummy tuck surgery in India, you should definitely consider visiting India.