Top Ophthalmologists for Eye Laser Treatment in India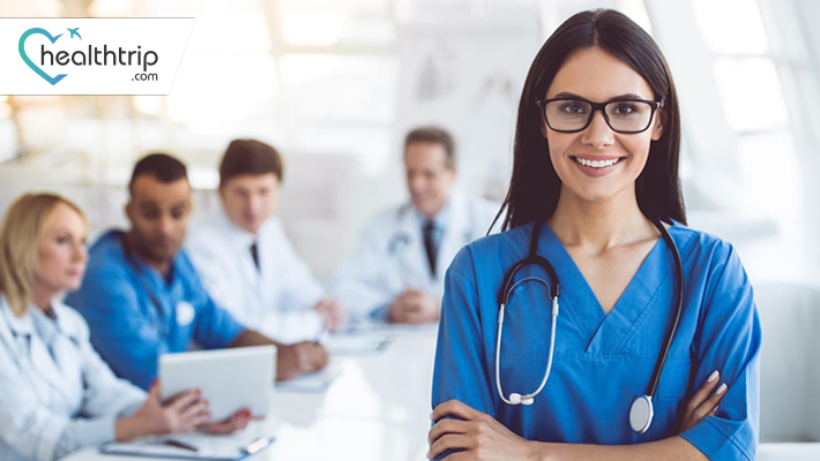 Introduction
Eye laser treatments have revolutionized the way we correct vision and address various eye conditions. India is home to several highly skilled and experienced ophthalmologists who specialize in eye laser treatments. These specialists employ state-of-the-art technology and techniques to provide effective and safe solutions for vision correction. In this blog, we'll highlight some of the top ophthalmologists in India renowned for their expertise in eye laser treatments.

Book free consulting session with HealthTrip expert
Understanding Eye Laser Treatments
In the realm of ophthalmology, eye laser treatments have emerged as revolutionary procedures, offering clarity and renewed vision for individuals grappling with refractive errors. Let's delve into the intricacies of these transformative treatments.
Laser treatments, such as LASIK (Laser-Assisted In Situ Keratomileusis) and PRK (Photorefractive Keratectomy), are designed to correct common vision problems like nearsightedness, farsightedness, and astigmatism. These procedures reshape the cornea, the eye's outer layer, to optimize light entering the eye and focusing directly on the retina.
LASIK, the more popular of the two, involves creating a thin flap on the cornea's surface, which is lifted before the laser reshaping. This minimally invasive approach often results in rapid recovery and less discomfort.
PRK, on the other hand, involves removing a portion of the cornea's surface layer entirely. While recovery might take a bit longer compared to LASIK, PRK is suitable for individuals with thinner corneas or those ineligible for LASIK.
Both procedures utilize an excimer laser, which precisely sculpts the cornea without generating heat, ensuring minimal damage to surrounding tissue.
Eye laser treatments boast high success rates and have transformed millions of lives, liberating individuals from dependence on glasses or contact lenses. Patients commonly experience improved vision clarity, reduced reliance on corrective lenses, and enhanced overall visual quality.
While these treatments offer transformative benefits, consultation with an experienced ophthalmologist is imperative to assess candidacy and determine the most suitable procedure. Understanding the nuances of eye laser treatments empowers individuals to make informed decisions about their eye health, embarking on a journey toward clearer, sharper vision.
Medical Director - Opthalmology
Consults at: The Sight Avenue
Greater Kailash in Delhi is home to renowned ophthalmologist Dr. Suraj Munjal.
He has 18 years of experience as an ophthalmologist in practice.
He holds an MBBS and MS in ophthalmology.
He is presently employed for The Sight Avenue Hospital in Delhi's Greater Kailash.
Dr. Suraj Munjal is the Founder and Chief Medical Officer of Spectra Eye Group of Hospitals.
Dr. Munjal has always wanted to provide the best eye care services in India & abroad at a very affordable cost with a personalized touch without any compromise on ethics.
He has traveled to Middle East countries like Iraq, Dubai, Kurdistan, Bahrain, etc. for surgeries at the invitation of the local Governments.
Director - Ophthalmology
Consults at: Fortis Memorial Research Institute, Gurgaon
Dr Anita Sethi is an experienced surgeon, she has chaired numerous sessions and conducted workshops at a national level in the various aspects of Eyelid and Orbital surgery.
She is known as one of the best ophthalmologists in India.
She is proficient in anterior segment surgery including Phacoemulsification surgery LASIK and also has a keen interest in Orbital and Oculoplastic surgery.
Dr Sethi is responsible for establishing the Ophthalmic services at Artemis Health Institute, Gurgaon & Nova Specialty Hospitals, New Delhi.
Associate Consultant - Eye Surgeon
Consults at: Centre For Sight
Dr. Chirag Mittal is an experienced and caring professional with a reputed experience of more than 9 years.
Areas Of Interest
Lens for Keratoconus
Cornea and Ocular Surface
Cataract Surgery
LASIK Eye Surgery
Treatment for Keratoconus
Consultant – Eye Surgeon
Consults at: Fortis Hospital Anandapur Kolkata
Dr. Snehasis Basu is an Ophthalmologist/Eye Surgeon based in Anandapur, Kolkata.
He has 31 years of experience in the field.
Dr. Basu practices at Fortis Hospital - Anandapur in Kolkata.
He completed his MBBS from Calcutta University in 1987.
He obtained an MD/MS in ophthalmology from Aligarh Muslim University in 1990.
He also holds an FRCS from The Royal College of Surgeons of Edinburgh in 2001.
Dr. Basu specializes in Microsurgery and vitreoretinal surgery.
He has performed over 1000 phacoemulsification surgeries, along with other procedures like Glaucoma, Lacrimal, Eyelid, and Keratoplasty Surgeries.
He is skilled in ophthalmic diagnostic procedures such as spectralis 3D OCT, ICG Angiography, Fundus Fluorescein Angiography, B-Scan Ultrasonography, Stratus Optical Coherence Tomography, and GDX-VCC.
Dr. Basu is highly experienced in using advanced ophthalmic equipment like AMO Sovereign (White-star) phacoemulsification System, Alcon Infiniti Phaco System, Bausch & Lomb Stellaris, etc.
Consults at: Fortis Hospital, Mulund
Dr. Anand Subramanyam received extensive training in Ophthalmology and specialized in Vitreoretinal diseases and surgery during his Residency at KEM Hospital and his Super-specialty training at the Sankara Nethralaya Institute in Chennai, India.
He further honed his skills in Vitreoretinal surgery and lasers through his private practice and additional training at the L.V.Prasad Eye Institute in Hyderabad, where he focused on Retinopathy of Prematurity.
Performs complex Vitreoretinal procedures for the management of difficult cases.
Specializes in the treatment of Retinopathy of Prematurity in preterm infants.
Performs various Laser procedures using a slit lamp, indirect, endolaser, and G-Probe with a) Argon / Green laser b) Diode laser, and c) Nd: YAG laser.
Competent in anterior & posterior segment Photography, Fluorescein, and Indocyanine Green Angiography. B scan Ultrasound exams for ophthalmic diagnosis.
Has experience in advanced laser procedures like TTT, PDT & intravitreal injections of Lucentic.
How can we help with the treatment?
If you're on the lookout for treatment in India, Thailand, Singapore, Malaysia, UAE, and Turkey, let Healthtrip be your compass. We will serve as your guide throughout your medical treatment. We'll be by your side, in person, even before your medical journey commences. The following will be provided to you:
Connect with renowned doctors from a network spanning 35+ countries and access the world's largest health travel platform.
Collaboration with 335+ top hospitals , including Fortis and Medanta.
Comprehensive treatments from Neuro to Cardiac to Transplants, Aesthetics, and Wellness.
Post-treatment care and assistance.
Teleconsultations at $1/minute with leading surgeons.
Trusted by 44,000+ patients for appointments, travel, visa, and forex assistance.
Access top treatments and packages, such as Angiograms and many more.
Gain insights from genuine patient experiences and testimonials.
Stay updated with our medical blog.
24/7 unwavering support, from hospital formalities to travel arrangements or emergencies.
Pre-scheduled specialist appointments.
Prompt emergency assistance, ensuring safety.
Our success stories
Conclusion
In conclusion, India is home to some of the top ophthalmologists who excel in eye laser treatments, providing patients with the opportunity to achieve improved vision and a better quality of life. If you're considering eye laser treatment, do thorough research and schedule consultations to make an informed decision about your vision correction journey.