Top Doctors for Ophthalmic Surgery in India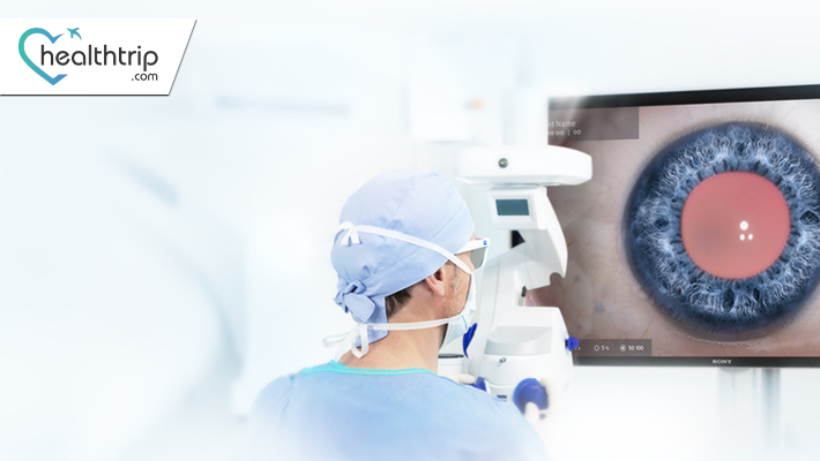 Introduction:
Ophthalmic surgery, a specialized field in medical science, demands the expertise of skilled and experienced doctors. India boasts a cadre of top-notch ophthalmic surgeons who excel in performing intricate eye surgeries, ranging from cataract removal to complex retinal procedures. These surgeons not only bring a wealth of experience but also leverage cutting-edge technology to ensure optimal outcomes for their patients. This guide highlights some of the top doctors in India who have earned recognition for their contributions to the field of ophthalmic surgery, offering patients the assurance of receiving world-class eye care.
Book free consulting session with HealthTrip expert


Top Doctors for Ophthalmologists
Medical Director - Opthalmology
Consults at: The Sight Avenue


Dr. Suraj Munjal Greater Kailash in Delhi is home to renowned ophthalmologists.
He has 18 years of experience as an ophthalmologist in practice.
He holds an MBBS and MS in ophthalmology.
He is presently employed for The Sight Avenue Hospital in Delhi's Greater Kailash.
Dr. Suraj Munjal is the Founder & Chief Medical Officer of Spectra Eye group of Hospitals.
Dr. Munjal has always wanted to provide the best eye care services in India & abroad at a very affordable cost with personalized touch without any compromise on the ethics.
He has traveled to Middle East countries like Iraq, Dubai, Kurdistan, Bahrain etc. for surgeries on invitation of the local Governments.
Cataract surgery
LASIK surgery
Refractive surgery
Corneal surgery
Astigmatism
Eye muscle surgery
Oculoplastic surgery
Eyelid surgery
Orbital surgery
Anterior segment surgery
Vitreoretinal surgery
Opthamologist
Consults at : Centre For Sight
Dr Vikas has 8 years of experience in Ophthalmology,
Dr Vikas excels in advanced cataract surgery techniques (including Femto-Cataract and MICS- Micro-incision cataract surgery), refractive surgeries (including ICL, SMILE, LASIK, PRK) as well as all corneal procedures.
He has performed more than 300 corneal transplants and has immense experience in all forms of advanced corneal surgeries like DALK, DSAEK and DMEK. Keratoconus and corneal ectasia has been his key areas of interest.
Areas of interest.
Refractive surgery
Corneal surgery
Astigmatism


Consultant, Cornea & Anterior Segment, Refractive And Pediatric Cornea Services Medical Director Of The Ramayamma International Eye Bank
Consults at : L V Prasad Eye Institute
Sunita Chaurasia did her fellowship in cornea and anterior segment at LV Prasad Eye Institute, Hyderabad (2006-2007) and overseas fellowship in advanced corneal procedures at the renowned Price Vision Group, Indianapolis, USA (2013).
She had her basic medical training from Lokmanya Tilak Medical College, Mumbai (1996-2002) followed by residency in ophthalmology at King Georges's Medical University, Lucknow (2003-2006).
Her clinical areas of specialization are Advanced corneal surgery, Cataract, Refractive surgery, Pediatric corneal surgery, Infective keratitis and Eyebanking.
Her basic research interests are Corneal endothelium, Fuch's endothelial dystrophy and other endothelial disorders. In 2014, she received Achievement award at the American Academy of Ophthalmology.
She has published several articles in peer-reviewed journals, authored several books and presented papers at international and national forums.
She is a reviewer for several national and international journals.
Areas of interest.
Advanced corneal surgery,
Astigmatism
Cataract, Refractive surgery,
Pediatric corneal surgery,
Infective keratitis and Eyebanking.
Associate Consultant -
Consults at: Centre For Sight
Dr. Chirag Mittal is an experienced and caring professional with a repute experience of more than 9 years.
Areas Of Interest
Lens for Keratoconus
Cornea and Ocular Surface
Cataract Surgery
LASIK Eye Surgery
Treatment for Keratoconus
Conclusion:
In the realm of ophthalmic surgery, the highlighted doctors in India stand as paragons of excellence, demonstrating a commitment to precision, innovation, and compassionate patient care. Their proficiency in a spectrum of eye surgeries, coupled with a dedication to staying abreast of the latest advancements, positions them as leaders in the field. As individuals seek skilled professionals for their eye health, these doctors serve as beacons of trust, ensuring that patients receive the best possible care for their ophthalmic conditions. With a blend of expertise and empathy, these doctors contribute significantly to the landscape of ophthalmic surgery in India, fostering a brighter and clearer vision for those they serve.