By Health Trip
Blog Published on - 16 November - 2022
Why do you need a liver transplant?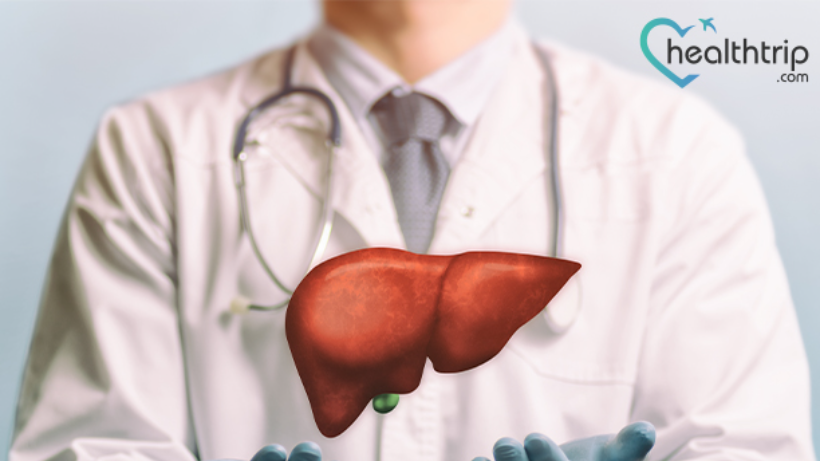 The liver is basically the second largest organ present in our body which is responsible for various important metabolic functions without which the body cannot perform. In cases where the liver fails to work in such situations the patient may require a liver transplant surgery in order to replace a diseased liver with a healthy liver from a donor. In many cases if a healthy living person donates a part of the liver then also it can help an individual whose liver completely fails to function but for this it is necessary that the donor's liver matches the recipient's. One should not be skeptical about donating their liver as the person who donates a small part of the liver can live a healthy life as before without any major complications. This can be done because the liver is the only part of the body that can regenerate if it is injured or taken out due to surgery. The part of the liver that is removed grows back to its own size after the surgery in a few months.
Book free consulting session with HealthTrip expert
Why do you need a liver transplant?
There can be various reasons for which one may require liver transplant, it's just that the requirement may differ from person to person. Some of which may include:
Acute hepatic necrosis which is a liver disorder in which the tissues present in the liver dies due to infection, drugs, toxins or reaction to a particular kind of medicine.
Cirrhosis is one of the very dangerous end stage liver diseases that causes scar tissues in the liver. When these scar tissues increase, the liver stops working properly in such cases a person may require a liver transplant surgery.
Viral hepatitis, hepatitis B or C are usually very common causes that may require a liver transplant surgery.
Biliary atresia is a rare liver condition that affects the bile duct as well. This type of condition usually occurs in newborns and it could be fatal to life.
Metabolic diseases or disorders usually change the chemical activity that occurs in the liver which further affects overall functioning of the liver and damages it in such cases when the condition of the patient gets worse than the individual may require a liver transplant surgery.
Liver cancer is one of the most common reasons where a person requires a liver transplant surgery. Since the cancerous cell grows rapidly and affects the nearby organs in such cases removal of the liver is necessary when the cancer is confined to the liver.
How can we help with the treatment?
If you are looking for Liver transplant treatment in India then be assured as our team will assist you and guide you through the entire process of your medical treatment.
The following will be provided to you:
Transparent communication
Coordinated assistance at all times
Prior appointments with specialists and follow up queries
Assistance with medical tests
Assistance in follow up queries
Assistance with hospital formalities
24*7 availability
Assistance with therapies
Rehabilitation
Travel arrangements
Assistance for accommodation and healthy recovery
Assistance in emergencies
Our team offers you the highest quality health trips and one of the best after care for our patients. Further, we have a team of dedicated health personnel who are always available and ready to assist you throughout your medical journey.