Middle Eastern Patients Share Healing Stories in Thailand's Top Medical Institutions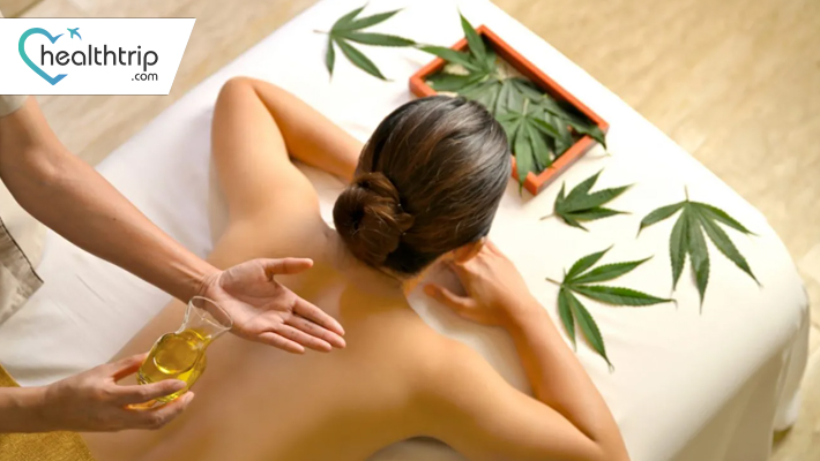 Introduction
Thailand has earned a stellar reputation for its world-class medical facilities and exceptional healthcare services. Patients from all over the globe, including the Middle East, flock to Thailand to receive top-notch medical treatment in a beautiful and welcoming environment. In this blog, we'll explore the heartwarming stories and testimonials of Middle Eastern patients who found solace, healing, and hope in Thailand's premier medical institutions.
Book free consulting session with HealthTrip expert
A. The Journey to Thailand
1. A Lifeline for Middle Eastern Patients
Many Middle Eastern patients seeking medical treatment in Thailand embark on journeys filled with uncertainty and hope.
2. Seeking Hope and Advanced Care

They come from countries with varying levels of healthcare infrastructure and often face limitations in their home countries. Thailand's healthcare system offers a lifeline to these individuals, promising advanced medical treatments and a chance for a better life.
B. Stories of Healing
Let's delve into some inspiring patient testimonials that highlight the transformative experiences Middle Eastern patients have had in Thailand's premier medical institutions.
a. Ahmed's Remarkable Recovery
Ahmed, a young man from Saudi Arabia, was diagnosed with a rare heart condition that required a complex surgery. With limited options at home, Ahmed and his family decided to travel to Thailand. They were astounded by the state-of-the-art facilities, skilled medical staff, and the warm welcome they received. Ahmed underwent successful surgery and made a remarkable recovery, giving him a new lease on life.
b. Nour's Journey to Motherhood
Nour, a woman from Jordan, faced fertility issues for years. After numerous failed attempts at conception, she and her husband decided to explore fertility treatments in Thailand. They found a renowned fertility clinic that offered cutting-edge techniques and personalized care. Nour eventually became pregnant and gave birth to a healthy baby, fulfilling her lifelong dream of motherhood.
c. Mohammad's Cancer Battle
Mohammad, a businessman from the United Arab Emirates, was diagnosed with advanced stage cancer. Determined to fight the disease, he sought treatment in Thailand. He was impressed by the multidisciplinary approach to cancer care, including advanced treatments and holistic support services. Mohammad is now in remission and continues to visit Thailand for regular check-ups and emotional support.
C. Cultural Sensitivity and Support
a. Meeting Diverse Needs
One of the key factors that make Thailand a preferred destination for Middle Eastern patients is the cultural sensitivity and support provided by medical institutions.
b. Comforting Environment
These institutions recognize the importance of accommodating diverse backgrounds, offering prayer rooms, Arabic-speaking staff, and halal food options. Such considerations create a more comfortable and supportive environment for patients during their medical journey.
D. Post-Treatment Experience
a. Beyond Healing: Personal Growth
Many Middle Eastern patients who come to Thailand for medical treatment not only find physical healing but also experience personal growth and rejuvenation.
b. The Ideal Recuperation Environment
Thailand's natural beauty, rich culture, and warm hospitality make it an ideal place for patients to recuperate and reflect on their health journeys.
1. The allure of Thai healthcare for Middle Eastern patients:
a. Balancing Culture and Care
The Middle East is known for its close-knit communities and strong cultural values. When faced with complex medical conditions, patients from this region often seek a delicate balance between quality medical care and cultural sensitivities.
b. Warmth in Multicultural Healthcare
Thailand offers Middle Eastern patients an ideal environment, combining world-class medical expertise with a multicultural society that respects diverse beliefs, customs, and traditions. The testimonials of Middle Eastern patients attest to the warm reception and understanding they received during their medical journey in Thailand.
2. Exceptional medical expertise:
a. Internationally Acclaimed Care
Thailand's premier medical institutions boast internationally acclaimed doctors and specialists, ensuring patients receive cutting-edge medical treatments and personalized care.
b. Building Strong Doctor-Patient Bonds
Middle Eastern patients have reported remarkable experiences with the medical professionals they encountered in Thailand, highlighting their expertise, patience, and ability to communicate effectively despite language barriers. Such testimonials not only showcase the exceptional skills of Thai medical practitioners but also highlight the importance placed on building strong doctor-patient relationships.
3. State-of-the-art facilities and innovative treatments:
a. Advanced Medical Technologies
The advanced facilities available in Thailand's medical institutions have played a significant role in attracting Middle Eastern patients. From superior technologies to modern equipment, these facilities enable accurate diagnoses and provide effective treatments.
b. Integrating Holistic Healing
In their testimonials, patients have praised the modern infrastructure and the seamless integration of traditional Thai healing practices into their medical journeys. This integration has fostered an environment of holistic healing where patients benefit from a comprehensive approach to their well-being.
4. The transformative healing journey:
a. Healing Beyond the Physical
Middle Eastern patients seeking medical treatment abroad often embark on a transformative journey that extends beyond physical healing. The testimonials reveal how the warm Thai culture, coupled with exceptional medical care, has had a profound impact on these patients' emotional well-being.
b. Thailand: A Holistic Healing Hub
Thailand's serene natural landscapes, renowned hospitality, and rich cultural heritage are all factors that contribute to the holistic healing experience and make it a destination of choice for medical tourists from the Middle East.
Conclusion:
Thailand's premier medical institutions have become a beacon of hope for Middle Eastern patients in search of exceptional medical care that respects their cultural values. The positive testimonials shared by these individuals highlight the successful healing journeys they undertook in Thailand, praising the exceptional medical expertise, state-of-the-art facilities, cultural sensitivity, and transformative experiences provided by the country's healthcare system. As the voices of healing continue to resonate, it is evident that Thailand holds a special place in the hearts of Middle Eastern patients on their path to recovery.