Top Ortho Specialists in India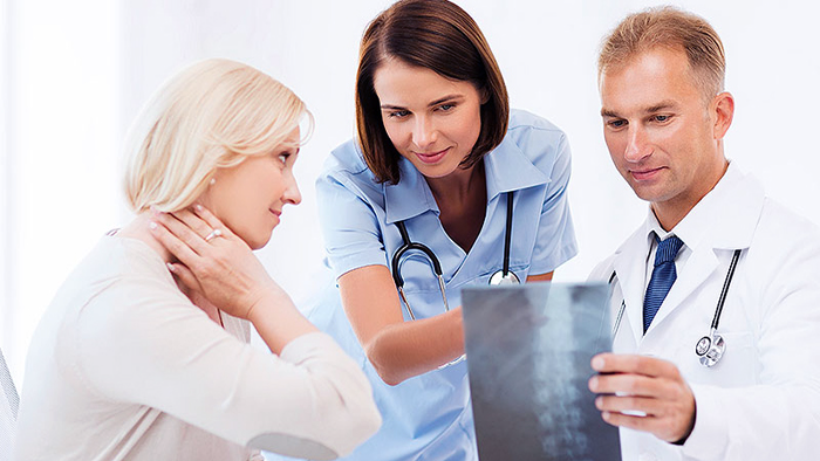 Introduction
In the diverse realm of medical specialties, orthopedics holds a vital place, ensuring that our musculoskeletal system, the very foundation of our physical mobility, remains robust and agile. When it comes to seeking the best ortho specialists in India, a country renowned for its medical expertise, one can't help but be intrigued by the remarkable talents that grace this field. This blog sets out on a journey to explore the crème de la crème of orthopedic specialists in India who have elevated the nation's healthcare reputation to greater heights.
Book free consulting session with HealthTrip expert
The Essence of Orthopedic Excellence
Orthopedic specialists are the architects of our physical well-being, the craftsmen who meticulously mend broken bones, realign joints, and restore the freedom to move without pain. Their dedication to mastering the intricate interplay of muscles, bones, and ligaments sets them apart as healers who grant a second chance at an active life. In India, a land renowned for its rich tapestry of medical brilliance, a select group of ortho specialists has risen to prominence, shaping the landscape of orthopedics in the country.
When discussing the pioneers of orthopedic surgery in India, Dr. Ashok Rajgopal's name resounds with admiration and respect.
With a career spanning decades, Dr. Rajgopal has performed over 25,000 knee surgeries and has been a guiding light in introducing advanced techniques like minimally invasive knee surgery.
His compassionate approach and pioneering efforts have garnered him international recognition, making him a true luminary in the field.
An internationally renowned orthopedic surgeon, Dr. Rajgopal is a prolific surgeon with over 30,000 total knee replacement surgeries to his credit.
In addition, he has performed more than 15,000 arthroscopic surgeries for ligament repairs and reconstructions.
He has several firsts to his credit — the first to perform a bilateral procedure in India, the first to use the Gender implant (designed especially for female patients), the first to perform total knee replacement using Patient Specific Instrumentation, and the first to perform minimally invasive total knee replacement in India.
He is a designer surgeon and a member of the design team responsible for the design and development of the latest knee implant, The Persona Knee. He successfully developed instruments for MIS total knee replacement surgery which were later patented by Zimmer and are used by knee replacement surgeons worldwide.
His enduring passion for practicing and advancing medical sciences has seen him win a number of awards.
Specialization and Expertise
Knee Surgery
Joint Replacement Surgery
Arthroscopic Surgeries
Arthroplasty Surgeries
Diving into the world of trauma and complex reconstructive surgeries, Dr. Vikash Gupta's contributions are monumental.
His expertise in managing challenging cases, coupled with his dedication to teaching and research, has positioned him as a revered figure in the orthopedic community.
Dr. Gupta's commitment to advancing trauma care in India has not only saved lives but also paved the way for future orthopedic innovation.
Dr. Vikas Gupta is an Orthopedist, has an experience of 31 years in this field.
Dr. Vikas Gupta practices at Max Hospital in Sushant Lok I, Gurgaon, and Max Smart Superspeciality Hospital in Saket, Delhi.
He completed his MBBS from All India Institute of Medical Sciences, New Delhi in 1995 and MS - Orthopaedics from All India Institute of Medical Sciences, New Delhi in 1995.
He is a member of Indian Orthopaedic Association, Delhi Medical Council, Medical Council of India (MCI), Madhya Pradesh Orthopaedic Association, Indian Federation of Sports Medicine, Indian Arthroscopy Society and Association of Spinal Surgeons Of India (ASSI).
Some of the services provided by the doctor are Column traumatology, Hip Arthroplasty, Spondylosis, Arthritis Management Neck and Spine Biopsy, etc.
For those seeking excellence in the realm of pediatric orthopedics, Dr. Manoj Padman's name shines brightly.
With a focus on congenital deformities and developmental disorders, he has transformed the lives of countless children, ensuring that their journeys into adulthood are marked by strength and stability.
Dr. Manoj Padman's compassionate approach, combined with his clinical acumen, has made him a symbol of hope for young patients and their families.
Dr. Manoj Padman is a specialist Pediatric Orthopedic Surgeon with more than 20 years of experience in the field of Orthopedic surgery.
He deals with all ailments affecting the bones, joints, and muscles (musculoskeletal system) of children and adolescents. His areas of special interest are hip pathologies (congenital, developmental, post-infective, and post-traumatic sequelae), deformity correction, and limb reconstruction.
After completing his basic training at JIPMER, Pondicherry he underwent higher surgical training in Yorkshire and followed that up with a Pediatric Orthopedic fellowship at the Sheffield Children's Hospital.
During the course of his fellowship, he was exposed to the full range and breadth of the various disciplines of Pediatric Orthopedics which included trauma, hip surgery, deformity correction, limb reconstruction, foot and ankle problems, management of neuromuscular pathologies, sports injuries, and spinal deformity correction.
He worked as a Consultant Pediatric Orthopedic Surgeon at Sheffield Children's Hospital before returning back to India in June 2009.
Since returning to India, he has been associated with Max Super Speciality Hospital, New Delhi, Fortis Memorial Research Institute, Gurgaon, and Rainbow Children's Hospital, New Delhi.
His clinical practice covers the entire range of Pediatric Orthopedics. He is a regular faculty on regional and national academic events related to Pediatric Orthopedics.
Professional Memberships:
Indian Orthopedic Association
Delhi Orthopedic Association
Pediatric Orthopedic Society of India
American Academy of Orthopedic Surgeons
Royal College of Physicians & Surgeons of Glasgow
Specialty Interests:
Hip pathologies (congenital, developmental, post-infective, and post-traumatic sequelae)
Neuromuscular pathologies
Deformity correction
Limb reconstruction
Pediatric Orthopedic Trauma
Research Experience :
Several papers published in local and national journals
Faculty at regional, national and international meetings
In the rapidly evolving field of joint replacement surgery, Prof. Dr. Nihat Tosun's contributions are nothing short of remarkable.
His mastery over intricate procedures like hip and knee replacements has provided relief to scores of patients grappling with chronic pain.
Dr. Tosun's commitment to personalized care and his knack for staying updated with cutting-edge advancements have positioned him among India's leading orthopedic experts.
prof. Dr. Nihat Tosun specializes in Orthopedics and Traumatology.
His special areas of interest are general Orthopedics, General Traumatology, Cartilage Surgery, Deformity Surgery, Arthroscopic Surgery, Sports Medicine Surgery, Rheumatologic Surgery, and Pediatric Orthopedic Surgery
Awards
Scientific Publication-
He has over 100 scientific publications, some of which have also received international awards, and is the author of chapters in various books.
He participated in more than 100 national/international congresses, symposiums, panels etc. scientific events.
Navigating the delicate realm of spinal surgery requires not only technical precision but also an unwavering commitment to patient well-being.
Dr. Miglani embodies these qualities, standing tall as a luminary in spinal surgery.
His holistic approach, which considers both surgical and non-surgical interventions, reflects his dedication to comprehensive patient care.
Dr. Miglani's contributions extend beyond surgery, encompassing education, research, and advocacy for spinal health.
Dr. Manoj Miglani is a skilled Orthopedic Surgeon with 26 years of overall experience, including 20 years as a specialist in Orthopedics, Joint Replacement, and Spine Surgery.
His expertise lies in both complex and simple spine and joint replacement surgeries. He is experienced in spine trauma, degenerative cases, and minimally invasive procedures such as endoscopic procedures and fixations.
Dr. Miglani provides various services including revision joint replacement, joint pain management, spinal therapy, knee replacement, Laminectomy, and more.
He has actively participated in workshops, delivered presentations, and published papers in his field.
Dr. Miglani is known for his attention to detail, accurate diagnosis, and compassionate approach toward patients.
He completed his MBBS from G B Pant Hospital/Maulana Azad Medical College, New Delhi, in 1997, and his M.S. (Orthopedics) from All India Institute of Medical Sciences, New Delhi, in 2000.
He is a member of prestigious associations including AO Spine, the Delhi Orthopedic Association, and the Association of Spine Surgeons of India (ASSI).
His specializations include Orthopedic Surgery, Joint Replacement Surgery, Spinal Pain Management, Spine Surgery, Minimally Invasive Spine Surgeries, Endoscopic Procedures, Spinal Trauma, Total Hip Replacement, Acetabular Fixation, Cemented and Cementless Total Hip Replacement (THR) Surgery, Revision Hip Replacement, and more.
Sports injuries demand specialized care that bridges the gap between medical science and athletic performance.
Dr. Kumar is a beacon in sports orthopedics, catering to the needs of professional athletes and enthusiasts alike.
His deep understanding of biomechanics and his ability to tailor treatments to individual sporting demands have earned him a reputation as a top sports ortho specialist in India.
He has experience of 25+ years at Moolchand, He has been extensively trained in performing all joint replacement surgeries like knee replacement, hip replacement, and arthroscopic surgeries of knee, hip, and shoulder.
He has earned recognition for performing various types of complex joint surgeries including Joint preservation and Replacement surgeries.
His expertise in sports medicine has helped him win the trust of many top athletes suffering from conditions ranging from joint pain to a complex bone injury.
He is proud to be in the league of some of the best arthroscopic surgeons in India.
He has been trained in all kinds of arthroscopic surgeries like ACL repair, PCL repair, meniscus repair, tennis elbow, rotator cuff injury, and other sports injuries in India and abroad.
Medical Expertise
Arthritis
Arthroscopic surgeries
Joints pain
Knee replacement surgery
Sports medicine
Sports injury treatment
Trauma
Total joint replacement surgeries
Awards
Guest speaker for numerous state orthopaedic associations
Member, Indo-German Orthopaedic Foundation
Member, Asia-Pacific Arthroplasty Society
Member, Faculty for arthroscopic surgery workshops (conducted by Indian Orthopaedic Association)
Orthopaedics Consultant to Sports Authority of India
Consultant for many leading Indian PSUs (such as Air India and BHEL)
Exploring the intricacies of shoulder and upper limb orthopedics unveils the exceptional talents of Dr. Harshavardhan Hegde.
His finesse in treating conditions ranging from rotator cuff tears to complex fractures has earned him a reputation as a stalwart in this specialized field.
Dr. Hegde's skillful approach, coupled with his dedication to patient education, empowers individuals to regain functionality and lead enriched lives.
Dr. Harshvardhan Hegde is a Spine and orthopedics Surgeon and has a rich experience of more than 20 years in the field of Joint Arthroplasty Surgeries, Spinal surgeries, and also in treating Trauma cases
He has extensive and multifaceted experience in all aspects of orthopedics.
He encompasses proven leadership skills to manage high-caliber teams and deliver exceptional results.
Delving into the realm of knee and hip arthroplasty, Dr Gaurav Rathore emerges as a beacon of expertise.
With an emphasis on precision and innovation, he has transformed the lives of those grappling with joint degeneration.
Dr. Gaurav Rathore's dedication to advancing surgical techniques and implant design showcases his commitment to providing the best possible outcomes for his patients.
Dr Gaurav Rathore is Director, of the Department of Orthopaedics and Joint Replacement at Jaypee Hospital, Sec 128, Noida. with nearly 22 years experience in Orthopaedics, 11 of which were in the best centres of UK (namely Wrightington Hospital, Morecambe, London, and Oxford).
He is a highly regarded Orthopaedic Surgeon in the country. He offers high-quality Joint replacement, Sports Surgery with Arthroscopic technique, and complex reconstructive surgery. He has treated thousands of patients both from India and internationally and has been written about in international newspapers as well. Patients seek his counsel regarding complex problems of knees, Hips, shoulders, and foot & ankle. He has a holistic approach to patient care employing Lifestyle advice, minimal medicine, and the latest surgical techniques.
Areas Of Interest
Primary, Revision & Complex Joint Replacement
Arthroscopic Surgery (Knee, Shoulder, Ankle)
Foot and Ankle Surgery
Sports Injury
Complex Trauma & Fractures
Membership
Royal College of Surgeons of Edinburgh
General Medical Council, UK
Medical Council of India
Delhi Medical Council
Indian Orthopaedic Association
As the realm of orthopedics expands, the significance of specialized care for musculoskeletal tumors becomes increasingly vital.
Dr. Gaurav Gupta is a pioneer in Liver Transplant surgeries (living donor, Cadaver donor, Split Liver, and Pediatric Liver transplant), Combined Organ Transplant, Pancreas Transplant, and Hepatopancreaticobiliary Surgery, navigating the complex landscape of bone and soft tissue tumors.
His multidisciplinary approach, which integrates surgery with oncology, radiology, and pathology, underscores his dedication to comprehensive patient well-being.
Dr. Gaurav Gupta is a skilled General Surgeon at Fortis Hospital, Mulund, Mumbai.
With 15 years of experience, he brings a wealth of expertise to the field of surgery.
Dr. Gupta specializes in Abdominal Organ Transplants (Liver, Pancreas) and HPB surgery.
He completed his MBBS and MS degrees from Maulana Azad Medical College, New Delhi.
He received comprehensive training in Transplant surgery from prestigious institutions in the USA, including the University of Pennsylvania, University of Pittsburgh, and UCLA.
He has performed more than 300 liver transplants as the primary surgeon, showcasing his proficiency in this complex procedure.
Dr. Gaurav Gupta has played a significant role in establishing three Liver Transplant Centres in India.
Prior to joining Fortis Mulund, he has worked at Fortis Escorts, Wockhardt group of hospitals, and Apollo Hospital.
He has undergone specialized training, including a Clinical Transplant Fellowship Program at the University of Pittsburg School of Medicine and University of Pennsylvania in 2015.
His areas of expertise include a full range of Liver Transplant surgeries (living donor, Cadaver donor, Split Liver, and Pediatric Liver transplant), Combined Organ Transplant, Pancreas Transplant, and Hepatopancreaticobiliary Surgery.
Dr. Gupta's accomplishments include presenting an abstract at ATC in 2014, receiving the All India School scholarship for being in the top 0.1% of students, and publishing research papers in reputable national and international medical journals.
Treatments:
Full Gamut of Liver Transplant Surgery living donor, Cadaver donor, Split Liver and Pediatric Liver transplant
Combined Organ Transplant
Pancreas Transplant
Hepatopancreaticobiliary Surgery
In the sphere of Hip and knee surgery, Dr. Ravi Nayak's expertise shines bright.
His meticulous approach to diagnosing and treating conditions such as fractures, deformities, and sports-related injuries has set a benchmark for hip and knee care in India.
Dr. Nayak's holistic perspective, considering both surgical and non-surgical options, ensures that patients receive tailored solutions for their unique needs.
Dr. Ravi Nayak is a Fellowship trained Orthopedic Surgeon specializing in Knee, Shoulder and Hip surgery, including joint replacement and arthroscopy (keyhole surgery).
He has been a recipient of the prestigious International Surgical Skills Scholar Award from the American Academy of Orthopedic Surgeons, USA.
He has also been conferred the acclaimed AO Fellowship in Germany. He has authored numerous techniques in knee surgery published in international journals, and has presented many papers at National and International Conferences.
He is a member of various professional associations, such as:
American Academy of Orthopedic Surgeons, USA
AO International, Germany
Indian Society of Hip and Knee Surgeons
Indian Arthroscopy Society
Shoulder & Elbow Society of India
Conclusion
The top orthopedic specialists in India are a constellation of brilliance, each contributing their unique expertise to the tapestry of medical excellence. From repairing delicate pediatric deformities to redefining mobility through joint replacements, these specialists are not merely healers; they are architects of transformed lives. Their commitment to innovation, patient-centered care, and comprehensive well-being sets them apart as beacons of hope in the world of orthopedics.
As we navigate the dynamic landscape of healthcare, these orthopedic luminaries remind us that expertise goes beyond technical proficiency; it encompasses compassion, research, education, and a relentless pursuit of excellence. In India, the realm of orthopedics is adorned with these luminaries, who continue to elevate the nation's medical reputation and contribute to a healthier, stronger society.
So, whether you're seeking relief from chronic pain, recovery from an injury, or a path to enhanced performance, the top ortho specialists in India are here to guide you toward a future where movement knows no bounds, and your aspirations are nurtured by the hands of true orthopedic experts.
Read more: Knee Replacement Surgery: A Permanent Solution For Your Chronic Knee Pain