Top Dermatologists for Laser Skin resurfacing in India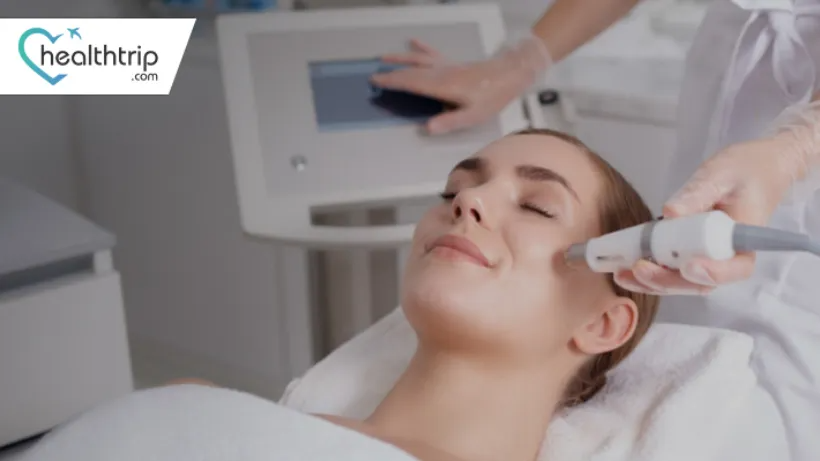 Introduction
When it comes to achieving flawless, rejuvenated skin, laser skin resurfacing has become one of the most sought-after cosmetic procedures. India, with its rapidly growing healthcare industry, boasts a plethora of highly skilled dermatologists who specialize in laser skin resurfacing. In this blog, we will introduce you to some of the top dermatologists in India known for their expertise in this field, helping you make an informed decision for your skin care needs. Laser skin resurfacing is a cosmetic procedure that uses lasers to remove the top layer of skin. This can help to improve the appearance of wrinkles, fine lines, sun damage, acne scars, and other skin blemishes.
Book free consulting session with HealthTrip expert
Top Dermatologists for Laser Skin
Consults at :
Dr Sumit Gupta is a prolific, dynamic and passionate dermatologist with more than 12 years of experience.
His zeal for scientific advancements & innovations have lead him to be a faculty at many national and international fora.
Among the many highlights of his stellar career, he was awarded with a gold medal for his remarkable research on Melanocyte Transplantation in vitiligo by University of Delhi. The same work was acknowledged with the WCD-star award at the World Congress of Dermatology, Vancouver 2015.
Dr Gupta's focus is to apply his immaculate training, latest technologies and scientific evidence in accordance with patients' needs for the best possible results.
Areas of Interest:
Clinical dermatology (acne, psoriasis, eczemas, allergies, etc.)
Pigmentary dermatoses
Vitiligo
Pediatric dermatology
Pregnancy related skin diseases
Laser hair reduction
Laser skin resurfacing and scar treatment
Chemical peels
Anti-ageing skin treatment
Platelet rich plasma (PRP) therapy
Senior Consultant - Dermatologist
Consults at :
Dr. Sakshi Shrivastava is a highly skilled dermatologist at Jaypee Hospital, with extensive training and experience in the diagnosis and treatment of skin, hair, and nail conditions.
She has completed her MBBS from a reputed medical college, followed by MD in Dermatology, Venereology, and Leprosy from a prestigious institute.
Dr. Shrivastava has a keen interest in cosmetic dermatology and has undergone specialized training in various procedures such as laser therapy, chemical peels, and microdermabrasion.
She provides comprehensive care for a wide range of dermatological conditions, including acne, eczema, psoriasis, hair loss, skin infections, and skin cancer.
Dr. Shrivastava also offers specialized treatments for common cosmetic concerns such as fine lines, wrinkles, uneven skin tone, and pigmentation issues.
She believes in a patient-centered approach to care and takes the time to listen to her patients' concerns, answer their questions, and work with them to develop a personalized treatment plan that best meets their needs.
Areas of Interest
cosmetic dermatology
anti-aging treatments
scar management
and laser therapy.
Senior Consultant - Plastic And Reconstructive Surgery | Dermatology
Consults at :
Dr. Rashmi Taneja is a highly experienced Senior Consultant specializing in Plastic, Reconstructive, and Cosmetic Surgery at Fortis Hospital, Vasant Kunj.
She received her advanced training in Plastic Surgery and Craniofacial Surgery from the esteemed University of Southern California School of Medicine and UCLA-School of Medicine in Los Angeles, USA.
Dr. Taneja is a Board Certified Plastic Surgeon, a recognition known for its stringent certification criteria, awarded by the American Board of Plastic Surgery.
She is a proud member of prestigious medical societies, including the American Society of Plastic Surgeons, the Association of Plastic Surgeons of India, and the Indian Society of Cleft Lip, Palate, and Craniofacial Anomalies.
With over 30 years of experience, Dr. Taneja specializes in Complex craniofacial surgery, cosmetic surgery, microsurgery, breast reconstruction, breast surgeries, body contouring, and reconstructive surgery.
Her national recognition stems from her outstanding work in the fields of congenital nevi and craniofacial surgery.
Dr. Taneja completed her medical education at the University of Delhi in 1988.
She achieved Diplomate status from the American Board of Plastic Surgery in 2014.
Dr. Taneja's extensive work experience includes serving as a Senior Consultant in Plastic & Cosmetic Surgery at Fortis Flt Lt Ranjan Dhall since 2008, Consultant in Plastic & Cosmetic Surgery at Sir Ganga Ram Hospital from 2003 to 2008, and Consultant & Unit Head in Plastic & Cosmetic Surgery at Shanti Mukund Hospital from 2001 to 2003.
Senior Consultant - Dermatology | Cosmetology
Consults at :
Dr. Manjul Aggarwal encompasses over 29 years of experience in the medical field.
Having earned an M.D. in dermatology with a prestigious gold medal from the well-renowned Maulana Azad Medical College, New Delhi.
Dr. Agrawal has played the role of an academic mentor, guest speaker, chairperson, and panelist in the fields of dermatology, cosmetology, and hair restoration a multitude of times.
She has a special interest in hair restoration procedures and is the first physician from South Asia to initiate Synthetic Hair Implantation in this part of the world.
Dr. Agrawal is recognized as a national idol for dermatology and has been invited by electronic and print media like D D National, Femina , Cosmopolitan Magazine, and Hindustan Times to name a few, to provide her input on special topics as a guest panelist and to give an interview on proper skin care protocols.
Consultant - Dermatology / Cosmetology
Consults at :
Dr. Amudha has an experience of 25 years in these fields. She practices at Fortis Malar Hospital in Adyar, Chennai.
She completed MBBS from Kilpauk Medical College, Chennai in 1995 and Diploma in Dermatology from Stanley Medical College & Hospital , Chennai in 1998.
She is a member of Indian Medical Association (IMA),Association of Cosmetic Surgeons of India (ACSI),Indian Society of Teledermatology (INSTED),Executive Member - SOLID and Organizing committee member - Cuticon. Some of the services provided by the doctor are: Dermatitis Treatment, Scleroderma Treatment, Onychocryptosis, Baldness Treatment and Instant Brow Lift etc.
Conclusion

Laser skin resurfacing is a popular and effective way to achieve smoother, younger-looking skin. In India, there are several top dermatologists who excel in this field and have earned their reputation through years of experience, advanced techniques, and dedication to patient satisfaction.
Before undergoing any cosmetic procedure, it's crucial to do thorough research and consult with a board-certified dermatologist. While the above-mentioned dermatologists are renowned for their expertise in laser skin resurfacing, it's essential to find the one who best suits your specific needs and expectations. Remember that individual results may vary, and a thorough consultation with a qualified dermatologist is the first step towards achieving your desired skin rejuvenation goals.
So, if you're considering laser skin resurfacing in India, you're in capable hands with these top dermatologists who are committed to helping you achieve radiant and youthful skin.