Top 5 Hospitals in India for Bangladeshi Patients Seeking Medical Treatment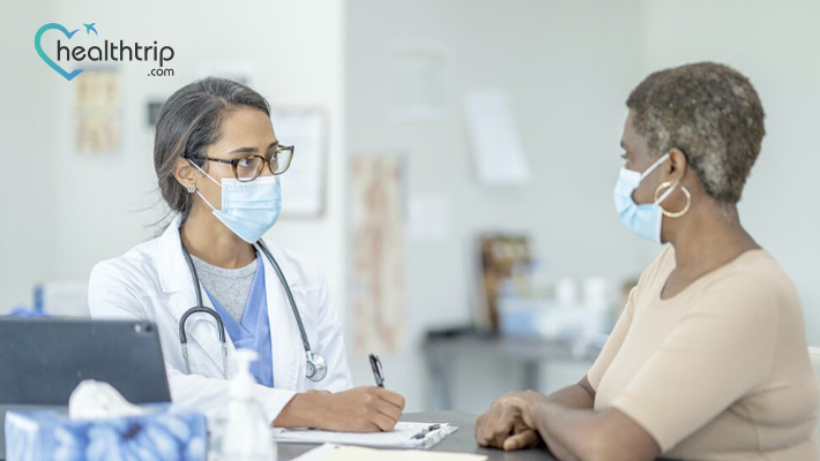 Bangladesh and India share an intimate bond when it comes to their culture, language, and geography. It has been a customary practice for numerous Bangladeshi patients to journey to India for medical treatment, given the insufficiency of state-of-the-art medical amenities in Bangladesh. India is recognized as a central hub for medical tourism, presenting high-quality medical services, an elite squad of doctors, and cost-effective therapy alternatives to global patients. With this article, we will be unveiling the top five medical facilities in India that cater to the medical requirements of Bangladeshi patients.
Book free consulting session with HealthTrip expert
1. Apollo Hospitals, Chennai
Apollo Hospitals in Chennai is one of the largest and most trusted hospitals in India, Apollo's proffer state-of-the-art medical treatments, elite amenities, and adroit medical practitioners. It is a pathfinder in the healthcare industry and has garnered copious accolades for its contributions to the field. This establishment houses a department devoted to serving international patients, specifically from Bangladesh, in their endeavours to secure a visa, suitable accommodations, and transit arrangements. They provide a broad spectrum of treatments spanning across cardiology, oncology, neurology, and orthopaedics, among others.
2. Fortis Healthcare, New Delhi
Fortis Healthcare, an esteemed hospital chain located in New Delhi, has branches scattered throughout India. It has gained recognition for its cutting-edge medical facilities, state-of-the-art technologies, and an exceptional team of proficient medical experts. The facility's international patient department is particularly devoted to assisting patients from Bangladesh with regard to visa arrangements, travel accommodations, and lodging. A diverse array of treatments is offered, ranging from cardiac surgery, neurosurgery, and bone marrow transplant to liver transplant and other surgical procedures.
3. Max Healthcare, New Delhi
Max Healthcare in New Delhi is a leading healthcare provider in India, offering world-class medical facilities and highly skilled doctors. The hospital has a dedicated international patient department that assists patients from Bangladesh with visa arrangements, travel arrangements, and accommodation. They offer a wide range of treatments, including oncology, cardiology, neurology, and orthopaedics, among others.
4. Medanta - The Medicity, Gurgaon
Medanta - The Medicity located in Gurgaon, stands out as a veritable multi-specialty healthcare institution with its exceptional and distinctive state-of-the-art facilities, advanced medical treatments, and highly qualified and proficient medical practitioners. The hospital boasts of a dedicated international patient department that goes the extra mile in assisting and facilitating patients from Bangladesh with their visa arrangements, travel arrangements, and accommodation needs. They provide an extensive array of treatments, ranging from cutting-edge cardiac surgery to neurosurgery, organ transplant, and cancer treatment, amongst a host of other medical services.
5. AIIMS, New Delhi
AIIMS, which is an esteemed medical institution and hospital situated in New Delhi, India, boasts top-tier medical amenities, accomplished physicians, and cutting-edge technologies. Additionally, this facility has a distinct unit catering to international patients, specifically those from Bangladesh, which facilitates visa arrangements, travel arrangements, and accommodations. Notably, AIIMS offers a diverse array of medical services, including but not limited to cardiology, oncology, neurology, and orthopaedics.
To sum up, India serves as a focal point for medical tourism, with Bangladeshi patients able to derive substantial benefits from the exceptional medical amenities, well-trained medical practitioners, and cost-effective treatment options attainable within India. This piece highlights the top five medical facilities that come highly endorsed for those Bangladeshi patients who seek medical attention in India.
India's top hospitals offer a wide range of treatments and procedures, making it an ideal destination for Bangladeshi patients seeking medical treatment. With state-of-the-art medical facilities, world-class doctors, and affordable treatment options, these hospitals are equipped to provide the best possible care to international patients. So, if you're a Bangladeshi patient seeking medical treatment in India, you can consider these hospitals to ensure the best possible medical care.
Why Choose Us?
Healthtrip is a medical tourism enterprise that specialises in catering to patients worldwide, particularly in Bangladesh, by providing top-notch healthcare services. They collaborate with some of the finest hospitals in India, the ones mentioned herein, to provide patients with the best possible medical care.
One of the rationales for selecting Healthtrip is their array of services that simplify and streamline the medical travel process, rendering it stress-free. Flight bookings, visa assistance, and lodging accommodations, as well as hospital transfers and post-operative care, are all taken care of by them, freeing patients to concentrate on their treatment and convalescence without being bothered by the logistics of their journey.
Healthtrip also has a squad of proficient and devoted healthcare professionals who work hand in hand with hospitals to give patients individualised care and attention. They are cognizant of the exclusive requirements of international patients and provide them with language support, cultural assistance, and other services that instil confidence and ease during treatment.
Furthermore, in addition to these services, Healthtrip also proffers economical treatment alternatives, making it a suitable choice for patients searching for premium medical care at an affordable price. They work with hospitals that offer competitive pricing while preserving the quality of care.
In conclusion, if you're a Bangladeshi patient seeking medical treatment in India, Healthtrip is a worthy choice for an economical and hassle-free medical travel experience. Their expertise and personalised care ensure that you receive the best possible medical care, while their range of services takes care of all the logistical aspects of your trip.