Top Dermatologists for Laser Treatment for Face in India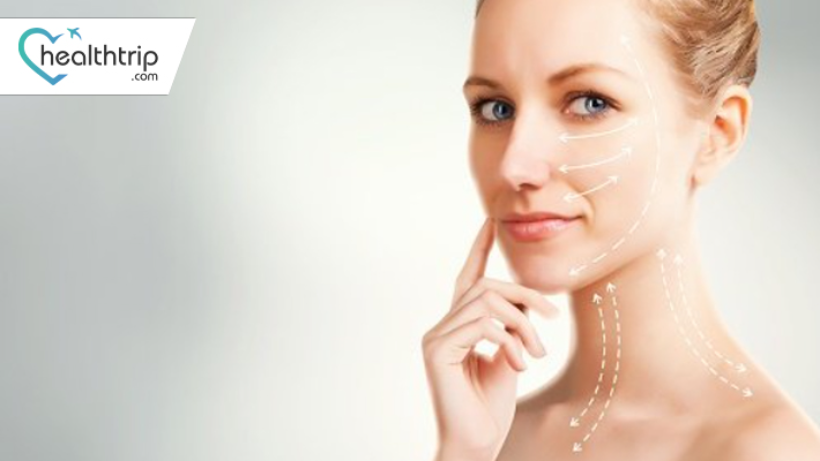 Introduction
Welcome to our comprehensive guide on the "Top Dermatologists for Laser Treatment for Face in India." Achieving radiant and flawless skin often requires the expertise of skilled dermatologists who specialize in laser treatments. In this blog, we present a curated list of leading dermatologists across India renowned for their proficiency in laser treatments specifically tailored for facial enhancement. From addressing pigmentation issues to reducing fine lines and wrinkles, these experts employ cutting-edge laser technologies to deliver remarkable results. As we delve into the profiles of these top-tier dermatologists, you'll gain insights into their credentials, experience, and the advanced techniques they utilize. Whether you're seeking skin rejuvenation, scar removal, or overall facial enhancement, this guide is your gateway to discovering the most trusted and skilled dermatologists who excel in laser treatments for the face in India. Embark on your journey to radiant skin with the guidance of these renowned experts.

Book free consulting session with HealthTrip expert
Overview of Laser Treatment
Laser treatment in dermatology refers to the use of laser technology for various skin-related conditions and cosmetic enhancements. Lasers emit concentrated beams of light that can target specific tissues in the skin, allowing for precision in treating a wide range of dermatological issues. The energy from the laser can be used to address various concerns, including:
Hair Removal: Laser hair removal is a popular cosmetic procedure that uses concentrated light to target and destroy hair follicles, reducing or eliminating unwanted hair.
Skin Rejuvenation: Lasers can stimulate collagen production, improving skin texture, reducing fine lines, and promoting a more youthful appearance.
Pigmentation Issues: Laser treatments can target and break down pigmented lesions, such as age spots, sunspots, and freckles.
Acne and Scars: Certain lasers can be used to treat acne and reduce the appearance of acne scars by promoting collagen remodeling.
Vascular Lesions: Lasers can target and eliminate blood vessels causing issues like spider veins, port wine stains, and other vascular lesions.
Tattoo Removal: Laser technology is often employed for removing unwanted tattoos by breaking down the ink particles.
Dermatologists carefully choose specific lasers and settings based on the individual's skin type, the condition being treated, and desired outcomes. Laser treatments are generally safe when performed by trained professionals, but it's crucial to undergo these procedures under the guidance of experienced dermatologists to ensure safety and efficacy.
Top Dermatologists
Consults at :
Dr. Srivastava has experience of 11 years in the field of dermatology.
Dr. Sakshi Shrivastava is a highly skilled dermatologist at Jaypee Hospital, with extensive training and experience in the diagnosis and treatment of skin, hair, and nail conditions.
She has completed her MBBS from a reputed medical college, followed by MD in Dermatology, Venereology, and Leprosy from a prestigious institute.
Dr. Shrivastava has a keen interest in cosmetic dermatology and has undergone specialized training in various procedures such as laser therapy, chemical peels, and microdermabrasion.
She provides comprehensive care for a wide range of dermatological conditions, including acne, eczema, psoriasis, hair loss, skin infections, and skin cancer.
Dr. Shrivastava also offers specialized treatments for common cosmetic concerns such as fine lines, wrinkles, uneven skin tone, and pigmentation issues.
She believes in a patient-centered approach to care and takes the time to listen to her patients' concerns, answer their questions, and work with them to develop a personalized treatment plan that best meets their needs.
Dr. Shrivastava is committed to staying up-to-date with the latest advancements in dermatology and regularly attends conferences and workshops to enhance her knowledge and skills.
Patients can rest assured that they will receive the highest quality care from Dr. Shrivastava, as she is dedicated to providing the most advanced and effective treatments available.

Areas of Interest

cosmetic dermatology
anti-aging treatments
scar management
and laser therapy.
2. Dr. Manjul Agarwal
Consults at :
Dr. Manjul Agrawal is a Dermatologist with more than 35 years of experience.
She earned her MBBS degree from the University of Delhi in 1986.
Dr. Agrawal completed her MD in Dermatology, Venereology & Leprosy at G B Pant Hospital / Moulana Azad Medical College, New Delhi, in 1995, earning a prestigious gold medal.
Her expertise extends to various areas of dermatology, cosmetology, and hair restoration.
Dr. Agrawal is particularly interested in hair restoration procedures and is known for initiating Synthetic Hair Implantation, becoming the first physician from South Asia to do so.
She has been a guest speaker, academic mentor, chairperson, and panelist in the fields of dermatology, cosmetology, and hair restoration.
Dr. Agrawal is recognized as a national authority in dermatology and has been featured in electronic and print media, such as D D National, Femina, Cosmopolitan Magazine, and Hindustan Times, providing insights on skin care protocols.
She is a member of the Medical Council of India (MCI).
Dr. Agrawal serves as a Senior Consultant in Dermatology and Cosmetology at Fortis Hospital, Shalimar Bagh.
Her areas of interest include Scar Treatment, Wart Removal, Laser Hair Removal (Face), Anti-Aging Treatment, Laser Resurfacing, Hair Regrowth, Baldness Treatment, Acne/Pimples Treatment, and Hair Weaving & Bonding.
Consults at :
Dr Vinod Kumar KhuranaC

Dr Vinod Kumar Khurana is an expert and extensively trained dermatologist with 39+ years of experience.
He completed his diploma in VD from the reputed Safdarjung Hospital, Delhi. Dr Khurana's key interest lies in therapeutic dermatology.
He is responsible for setting up a Specialised Therapy Room for all therapeutic procedures like cauterisation, RF & other minor procedures at Hindu Rao Hospital.
Dr Khurana firmly believes in providing compassionate care to his patients. He has more than 15 publications to his credit.
Area of interest:
Therapeutic dermatology
Clinical dermatology (acne, psoriasis, allergies, etc.)
Pediatric, pregnancy related skin diseases
Laser hair reduction
Laser skin resurfacing and scar treatment
Chemical peels
Anti-ageing skin treatment (botox, fillers, thread lifts)
Platelet rich plasma (PRP) therapy
Removal of unusual skin growth (warts, moles, corns, etc.)
Consults at :
Dr. Smriti Naswa Singh is a Consultant Dermatologist and Cosmetic Dermatologist at Fortis Hospital Mulund.
She achieved a gold medal in M.D. (Skin- VD) from Govt. Medical College, Vadodara, Gujarat.
Dr. Smriti completed her Senior Residency at Sanjay Gandhi Memorial Hospital, Govt. of Delhi.
She pursued her Fellowship in Pediatric Dermatology from CMC Vellore by IADVL (Indian Association of Dermatologists).
Dr. Smriti has a keen interest in Lifestyle medicine and focuses on treating the root cause of skin diseases, considering skin as the mirror of internal body and mind.
Her expertise extends to skin and hair conditions of infants, children, and teenagers, with a special focus on allergies, hair fall/hair loss problems, and lifestyle-related skin issues in this younger generation.
She served as the Assistant Editor of the Indian Journal of Sexually transmitted diseases and AIDS (PubMed indexed journal) and is now on its Editorial advisory board.
Dr. Smriti is a reviewer for reputed journals like the International Journal of Dermatology, the Indian Journal of Pharmacology, and IJSTD.
She has more than 17 publications in various books and PubMed indexed journals.
Dr. Smriti has been recognized with awards at various International and National level conferences, and she has also been awarded a fellowship by IADVL in Pediatric dermatology.
With over 12 years of experience as a dermatologist, her key areas of interest include core dermatology, pediatric dermatoses, vulval dermatoses, acne management, cosmetology, LASERs, and chemical peels.
Her areas of expertise cover core dermatology, dermatoses pertaining to female genitalia, acne and its management, cosmetic dermatology, and LASERs, along with a specialization in Pediatric Dermatology.

Treatments:


Laser Resurfacing
Acne / Pimples Treatment
Scar Treatment
Wart Removal
Laser Hair Removal - Face
Hair Loss Treatment
Facial Rejuvenation Treatment
Pityriasis Rosea
Thighplasty (Thigh Lift)
Skin Disease Treatment
Hair Replacement
Acne/ Pimple Scars Treatment
Nail Surgery
Skin Biopsy
Consults at :
Dr. Kiran Godse is a skilled Consultant in Dermatology and Cosmetology, associated with Fortis Hiranandani Hospital, Vashi, Navi Mumbai.
He earned his MD and DVD degrees from B.Y.L.Nair Hospital, Mumbai, under the guidance of esteemed professionals like Dr. Marquis, Dr. Wadhwa, Dr. Trasi, and Dr. Khopkar.
As an Associate Professor of Dermatology at Dr. D.Y.Patil Medical College and Hospital Nerul, Navi Mumbai, he actively contributes to medical education and research.
Dr. Kiran Godse has an extensive research portfolio, boasting more than 40 publications in both Indian and international dermatology journals.
His dedication to dermatology has earned him prestigious scholarships from renowned institutions like the World Congress of Dermatology (2002), International Congress of Dermatology (2009), and the European Academy of Dermatology and Venereology (EADV).
Dr. Godse's contributions to dermatology go beyond research; he has taken on leadership roles as well. He served as the Joint General Secretary of IADVL National Executive in 2009 and as the Secretary of IADVL Maharashtra Branch from 2007 to 2009.
His expertise is particularly recognized in the area of Urticaria. He coordinated the Special Interest Group Urticaria IADVL in 2010, leading to the publication of patient education leaflets and the IADVL consensus statement on urticaria management.
Dr. Kiran Godse's commitment to advancing dermatological knowledge is evident through his involvement in the release of the Der Macon Book on urticaria in 2012.
His exceptional contributions have been recognized with honors and awards, including the Imrich Sarkany grant from EADV and IADVL oration on urticaria in 2010.
Dr. Godse's dedication to accurate diagnosis and management of skin conditions led to him receiving the Dr. Lonkar award for diagnosis of delayed pressure Urticaria from IADVL Maharashtra Branch.