Top Doctors for Epilepsy Treatment in India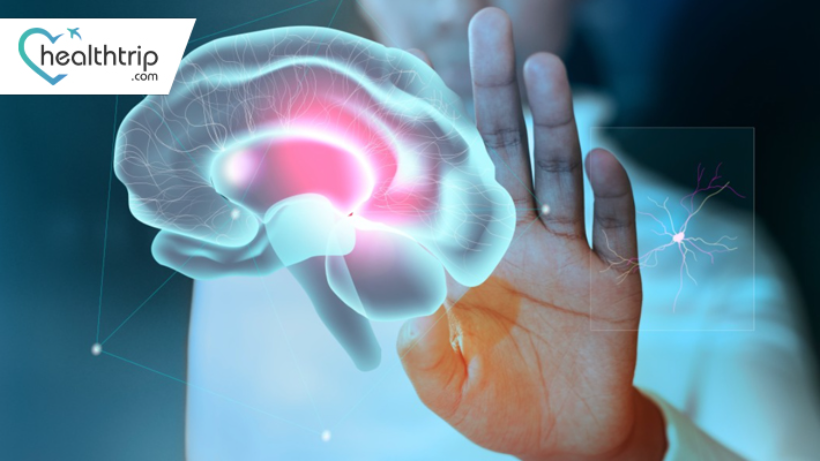 Introduction
Epilepsy is a neurological disorder characterized by recurrent seizures that affect millions of people worldwide. In India, the prevalence of epilepsy is significant, making it crucial to have access to top-notch medical care and expert doctors. Fortunately, India boasts a pool of highly qualified neurologists and epilepsy specialists who offer cutting-edge treatments and care for individuals living with epilepsy. In this blog, we'll introduce you to some of the top doctors for epilepsy treatment in India.
Book free consulting session with HealthTrip expert
Consultant Psychiatrist
Consults at :
MARENGO ASIA HOSPITAL, FARIDABAD
Dr. Minny Jain is a Consultant Psychiatrist at Marengo QRG Hospital, Faridabad.
She has an MD in psychiatry and an MBBS from Lady Hardinge Medical College.
Dr. Jain has 13 years of medical experience and seven years of mental health experience.
She specializes in mental health issues in children and adolescents and is a young practitioner, making it easier for young adults to connect with her.
Dr. Jain uses cognitive behavioral therapy (CBT), dialectical behaviour therapy (DBT), mindfulness therapy, and pharmacotherapy when necessary to provide holistic care.
She was awarded the Best Doctor Award at IHBAS, Delhi on Doctor's Day in 2017.
Dr. Jain provides treatment for stress management, OCD, schizophrenia, bipolar disorder, autism spectrum disorders, sleep disorders, female sexual problems, de-addiction, migraine, smoking de-addiction, Alzheimer's disease, PTSD, anxiety disorders, and anger control.
Senior Consultant- Paediatric Neurology
Consults at :
Dr Padma Balaji has completed her MBBS and MD(Pediatrics) from M.S University of Baroda.
She has done her Post doctoral fellowship in Pediatric Neurology from Dr MGR Medical University.
Her compassion and dedication to serve children and their families has been the outstanding feature of her clinical career.
Dr Padma Balaji has a keen interest in academic activities and has several publications in several reputed journals and books.
Clinical experience and interest in children with:
Epilepsy / seizure,
Developmental delay/speech delay
Cerebral palsy
ADHD
Autism
Neuro - developmental
Neuro - genetic disorders
Consults at :
Dr. Krishnan has over a decade's experience, with special interest in the areas of headache and epilepsy.
He is an expert in the management of Parkinson's disease, Alzheimer's disease, stroke, dizziness/vertigo, balance disorders, neck/back pain, spinal cord diseases, weakness/paralytic diseases, multiple sclerosis and peripheral neuropathy.
Dr. Krishnan is proficient in emergency management of patients with acute stroke (thrombolytic therapy), neuromuscular emergencies, central nervous system infections and status epilepticus.
His expertise also covers nerve conduction studies, electromyography, evoked potentials, EEG/Video-EEG, and Botulinum toxin injection for dystonia & spasticity
Area of Interest:
Parkinson's disease
Alzheimer's disease
Stroke
Dizziness/vertigo
Balance disorders
Neck/back pain
Spinal cord diseases
Weakness/paralytic diseases
Multiple sclerosis & peripheral neuropathy.
Director Of Neurology And Advanced Centre For Epilepsy
Consults at :
At Gleneagles Global Health City in Chennai, India, Dr. Dinesh Nayak is the director of the department of neurology and the advanced centre for epilepsy.
He is a senior consultant neurologist and epileptologist.
Dr. Dinesh completed his training in neurology (DM degree) at Sree Chitra Tirunal Institute for Medical Sciences and Technology (SCTIMST), Trivandrum, India, a national-importance institution, from 1993 to 1995.
He was awarded the S.M. Munirathinam Chetty Gold Medal for earning the highest marks in the final MD examination.
He was given the Dr. PN Berry scholarship in 2000 to study epileptology at King's College Hospital in London, UK, where he did so from 2000 to 2003.
He received training in intracranial EEG and video-EEG.
At the famous R. Madhavan Nayar Center for Comprehensive Epilepsy Care, SCTIMST, Trivandrum, he played an active role in the epilepsy surgery programme and pre-operatively assessed more than 2000 patients with drug-resistant epilepsy.
He is an expert in vagal nerve stimulation, intracranial EEG monitoring, video-EEG monitoring, and pre-surgical evaluation of medically resistant epilepsy. He had been a member of the teaching
Consults at :
Dr. Satyakam Baruah is a highly experienced Neurosurgeon with more than 10 years of practice in the field.
He completed his training from the prestigious Montreal Neurological Institute in Canada and basic Neurosurgery training from NIMHANS.
Dr. Baruah's areas of interest include Epilepsy Surgery, Neuroendoscopy of Brain & Spine, Robotics, and Precision Excision of Brain and Spine Tumors in Eloquent Regions.
He is currently associated with Medanta - The Medicity in Gurgaon, providing expert neurosurgical care to patients.
Dr. Baruah has received numerous awards and recognition for his academic excellence and contributions to neurosurgery.
He has been awarded the Prime Minister's Guest Award on Republic Day Parade, New Delhi for Academic Excellence in MCh, and Best Paper in Neurosurgery at the 64th Annual Conference of the Neurological Society of India at Hyderabad, among others.
He is an active member of various professional organizations, including the Neurological Society of India, Neurotrauma Society of India, World Society for Stereotactic and Functional Neurosurgery, and American Association of Neurological Surgeons.
Dr. Baruah completed his MBBS from Guwahati Medical College, Guwahati, MCh in Neurosurgery from the National Institute of Mental Health and Neurosciences, Bangalore, and a fellowship in Epilepsy Surgery from Montreal Neurological Institute.
Specializations & Treatments:
Epilepsy Surgery
Minimally Invasive Spine Surgery
Precision Excision of Brain tumors
Neuroendoscopy and Robotics
Consults at :
Dr. S. K. Jaiswal is a Senior Consultant Neurologist at KIMS Hospital with 25 years of experience.
He completed his MBBS from Kakatiya Medical College, Warangal.
Dr. Jaiswal further pursued MD in Internal Medicine from Osmania Medical College, Hyderabad.
He specialized in Neurology by obtaining DM from Nizam Institute of Medical Sciences, Hyderabad.
His professional journey includes serving as a Senior Consultant at KIMS Hospital, Kondapur, since 2018.
He has also worked as a Senior Consultant at Maxcure Hospitals in Hitech City, Hyderabad.
From 1996 to 2015, he was a Neuro physician at various esteemed institutes.
Consults at :
Dr. Dipesh Pimpale is a Neurologist at Wockhardt Hospital, Mira Road, with more than 15 years of experience.
He holds degrees of MBBS, DCH, DNB, and DM (Neuro) from NIMHANS.
Dr. Dipesh completed his MBBS from Grant Medical College, Mumbai, and further specialized in Neurology at the prestigious National Institute of Mental Health and Neurosciences, Bangalore.
He has also completed specialization in Pediatrics from MP Shah Medical College, Jamnagar, and DNB from Ashwini Hospital, Solapur.
His DM degree was attained from NIMHANS Bangalore, India's first dedicated center for mental health and neuroscience.
Dr. Dipesh has expertise in treating a variety of neurological problems such as Epilepsy, Stroke, Parkinson's Disease, Movement Disorders, Headaches, and Dementia.
He specializes in Neuro Diagnostics techniques including NCV, EMG, VEP, BERA, and EMG-guided Botox therapy for Dystonia and RNST.
Consults at :
Dr. Ajit Singh Baghela is associated with Artemis Hospital Gurgaon as Associate Consultant Paediatric Neurologist.
He has completed M.D. Paediatric from Prestigious collage Seth G.S. Medical College and B. J. Wadia Hospital for Children, Mumbai.
He has completed Fellowship in Epilepsy & Neurology from Bharatiya Vidya Peeth Medical college, Pune.
He also had taken training in Paediatric Neurology from PGIMER, Chandigarh. He has experience of 9 years in medical field and 4 years in exclusive in Pediatric Neurology.