Top Chest Specialists in India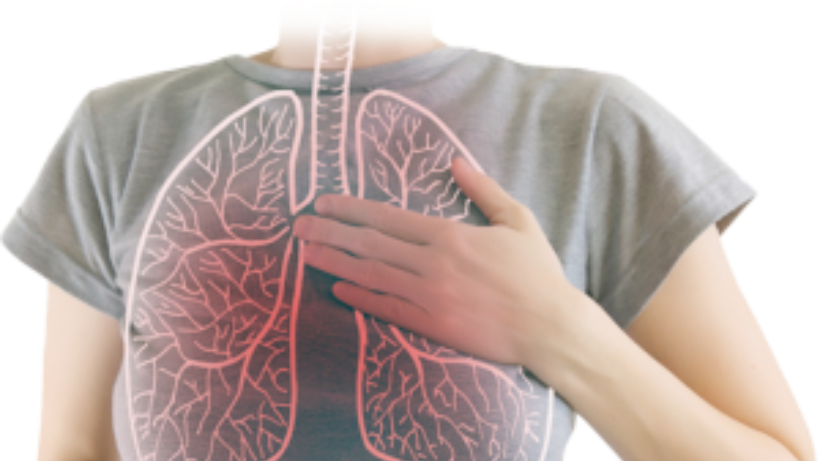 Introduction
The field of chest medicine, also known as pulmonology, is of paramount importance in today's world. As respiratory health concerns continue to rise, the expertise of chest specialists becomes increasingly vital. India is home to some of the world's most renowned chest specialists who have made significant strides in the diagnosis, treatment, and prevention of respiratory diseases. In this blog, we will introduce you to the top 10 chest specialists in India, celebrated for their dedication, expertise, and innovations in respiratory health.
Book free consulting session with HealthTrip expert
1. Dr. Arun Chowdary Kotaru
Dr. Arun Chowdary Kotaru is a Respiratory/ Pulmonology specialist with 9 years of experience.
He passed out as the best going student from AFMC, Pune and is an enthusiastic and vivid clinician with patient-centric management.
He is currently associated with Artemis Hospitals, Gurugram as a Consultant-Respiratory/ Pulmonology & Sleep Medicine.
Dr. Kotaru completed his MBBS from GSL Medical College, Rajamahendravaram, and post-graduation in Respiratory Medicine from AFMC, Pune. He also holds a DNB in Respiratory Medicine.
He is an active member of the Indian Chest Society (ICS).
Dr. Kotaru's clinical focus is on Pulmonary Hypertension, Sleep, and Interventional Pulmonology.
He is capable of performing all the latest pulmonary interventions available to date, including Bronchoscopy, Bronchoalveolar lavage, Transbronchial lung biopsies, Transbronchial needle aspiration, Thoracoscopy and pleural biopsy, and Endobronchial ultrasound + TBNA.
Dr. Kotaru is the recipient of several awards, including the AFMC Gold Medal in the specialty of Respiratory Medicine and the Best Paper Presentation Award in NAPCON 2015, Jaipur.
He is committed to providing the best possible care to his patients with his vast experience and expertise.
Awards
AFMC Gold Medal in the speciality of Respiratory Medicine
Best paper presntation award in NAPCON 2015, Jaipur
2. Dr. Avi Kumar
Dr. Avi Kumar joined the prestigious institution through Delhi PG Medical Entrance Examination 2006 and underwent a three year postgraduate residency programme in pulmonary medicine.
Dr Kumar is extensively trained in -
Intensive respiratory care unit:

Mechanical ventilation (Siemens Servo-i), non invasive ventilation ( Respmed BiPAP and CPAP machines), intensive care monitoring, chest tube drainage, pleurodesis, arterial blood gas analysis and other critical care activities.

Sleep laboratory:

Diagnostic Polysomnography, Split Night Polysomnography with CPAP titration, Multiple Sleep Latency Testing (MSLT) and Maintenance of Wakefulness Testing (MWT).

Pulmonary function laboratory:

Computerized lung function testing that include spirometry, lung volume estimation by helium dilution method, diffusion studies by CO single breath method, bronchodilator response, exercise bronchoprovocation testing and histamine challenge testing.

Fibreoptic Bronchoscopy and Autofluorescence Video Bronchoscopy:

Bronchoscopic visualization of tracheobronchial tree, bronchoalveolar lavage(BAL), endobronchial and transbronchial lung biopsy(EBLB and TBLB) and transbronchial needle aspiration(TBNA) for various respiratory disease.
3. Dr. Gyanendra Agrawal
Dr. Agrawal has a rich experience of managing a wide variety of critically ill patients especially those with respiratory ailments.
He has done more than 1200 flexible bronchoscopies and about 300 medical thoracoscopies.
Dr.Gyanendra Agarwal is an esteemed member of the Indian Society of Critical Care Medicine (ISCCM)Indian Society of Critical Care Medicine (ISCCM) and National College of Chest Physicians.
Areas Of Specialization
Interventional Pulmonology including EBUS.
NIV assisted Bronchoscopy.
Whole Lung Lavage

.

ECMO

.
Current Experience
Working as Senior Consultant at Jaypee Hospital, Noida.
4. Dr. Prashant Saxena
Fellowship training was completed by Dr. Prashant Saxena at Westmead & Liverpool Hospitals in Sydney, Australia.
He has extensive knowledge of interventional pulmonary medicine and critical care.
Additionally, he has received training in interventional pulmonary medicine from Greece, thoracoscopy from France, and paediatric bronchoscopy from Italy.
He also holds the prestigious European Diploma in Intensive Care (EDIC, Europe), Fellow College of Chest Physicians (FCCP, USA), and European Diploma in Adult Respiratory Medicine (EDARM, Europe).
Dr. Prashant has clinical expertise in the treatment of critically ill patients as well as the management of a variety of respiratory conditions, such as TB, Asthma, COPD, chronic lung diseases, Allergy, Respiratory Failure, Lung Fibrosis, Pulmonary Hypertension, smoking cessation, Sarcoidosis, and lung cancer.
He is also an authority in sleep problems and interventional bronchoscopy.
Dr. Saxena is dedicated to giving his patients the most comprehensive critical care he can.
He has devised straightforward yet efficient infection prevention bundle routines as a result of his particular focus in infection control, which have greatly decreased the occurrence of hospital-acquired infections. In order to stop the development of antibiotic resistance, reduce avoidable hospital-associated illnesses, and lower treatment costs,
he also devised and executed an antibiotics stewardship programme in the hospital.
Treatments:
Complicated Lung diseases management
Bronchoscopy
Chest Disease Treatment
Pulmonary Function Test (PFT)
Insomnia Treatment
Interstitial Lung Disease Treatment
Sleep Study Respiratory Tract Infection
Lung Cancer Treatment
Tuberculosis (TB) Treatment
Lung Fibrosis
Sleep Apnea
Sarcoidosis
Sleep Related breathing Disorder
5. Dr. M.S.Kanwar
Dr. M.S.Kanwar has 45 years of experience in handling Critical Care, Acute and Chronic Respiratory diseases like Asthma, COPD Allergies, Lung Infections, Interstitial Lung Fibrosis, Sarcoidosis, and Lung Cancer.
He is a Pioneer in Sleep Medicine in India and started this field for the first time in a big way in 1995 when he set up Asia's Largest and State of the Art Sleep Lab at Indraprastha Apollo Hospital, New Delhi.
His team had done the largest Sleep studies in the country and he gets referrals for Sleep consultation from abroad also.
His research papers on Sleep Apnea have been presented in the world conferences on Sleep Medicine.
He is involved in training the Lung Transplant staff as well as in spreading the awareness on this cutting edge technology among physicians and the general public because this is a new life-saving modality in severely crippled Lung Failure cases.
With 48 years of experience in these domains, Dr. M.S. Kanwar is a pulmonologist and specialist in tuberculous and chest diseases in Sarita Vihar, Delhi.
At the Indraprastha Apollo Hospitals in Delhi's Sarita Vihar, Dr. M.S. Kanwar sees patients.
In 1974, he earned his MBBS from Guru Nanak Dev University. In 1979, he earned his MD in tuberculosis and respiratory diseases/medicine from the same institution.
In 1982, the National Board of Examinations awarded him membership in the National Academy of Medical Sciences (Respiratory Diseases).

Fellowships / Memberships
a) Fellowship training in Echocardiography University of Alabama, Birmingham(USA) in 1994, USA.
b) Fellowship training in Pulmonary & critical care Mayo clinic in 1993-1994, USA.
c) Fellowship training in Sleep medicine Mayo clinic in 1993-1994, USA.
d) Clinical Observership Training in LUNG TRANSPLANT University Hospital Network(UHN), TGH, TORONTO in Sept. 2019, CANADA.
e) FCCP American College of Chest Physicians since 1992, USA.
f) FAMS (One Year Fellowship, Cardiology) University of Vienna since 1995, Austria.
g) Fellow ISDA Indian Sleep Disorder Association since 2001, India.
h) Fellow ISCCM Society of Critical Care Medicine since 2002, India
6. Dr. Mrinal Sircar
Dr. Mrinal Sircar is a Senior Consultant in the Department of Oncology at Fortis Hospital in Noida, India. He is a well-regarded medical oncologist with over two decades of experience in the field of cancer treatment and care.
Dr. Sircar has completed his MBBS and MD in Internal Medicine from the prestigious All India Institute of Medical Sciences (AIIMS) in New Delhi. He also holds a DNB in Medical Oncology from the National Board of Examinations, New Delhi.
Dr. Sircar specialises in the treatment of various types of cancers, including breast cancer, lung cancer, gastrointestinal cancers, and lymphoma. He has expertise in chemotherapy, targeted therapy, and immunotherapy. He also has extensive experience in the management of cancer-related pain and palliative care.
Dr. Sircar is actively involved in clinical research and has published several papers in national and international medical journals. He is also a member of various medical societies and associations, including the American Society of Clinical Oncology (ASCO) and the European Society for Medical Oncology (ESMO).
Patients have praised Dr. Sircar for his compassionate and patient-center care, his thorough explanations of medical conditions and treatment options, and his ability to make patients feel comfortable and at ease during their appointments. He is dedicated to providing his patients with the best possible outcomes and ensuring that they receive personalized care that meets their unique needs.
7. Dr. Manoj Kumar Goel
Dr. Manoj Kumar Goel is one of the eminent Pulmonologists and Critical Care Specialists, having rich experience of latest treatment of respiratory diseases.
Dr Kumar is well versed with most modern procedures in Pulmonology but also excels in Advanced Therapeutic Pulmonary Interventions to treat blocked airways. Dr. Goel is also an expert in Sleep Medicine.
Awards
He has received National Award from National college of Chest Physicians for research in Pulmonary Interventions.
Areas Of Interest
Asthma
COPD
Bronchitis
Chronic Cough
Respiratory Allergy and Infections
Interstitial Lung Disease
Lung Fibrosis
Environmental disorders
8. Dr Nikhil Modi
Dr, Nikhil Modi is Presently Working as a Consultant in the Department of Respiratory, Critical care and Sleep medicine at Indraprastha Apollo Hospital, New Delhi..
He has been previously associated with premier institutes like Maulana Azad Medical college and V.P. Chest institute New Delhi.
He has a vast experience in dealing with all types of respiratory ailments including sleep disorders, with extensive exposure of fibreoptic bronchoscopy and other chest related procedures and managing all types of critically ill patients.
He has a vast experience and specialized training related to:
Intensive care unit
Sleep laboratory and polysomnography
Pulmonary function laboratory
Fibreoptic Bronchoscopy and Auto fluorescence Video Bronchoscopy
Allergy skin testing and immunotherapy for aeroallergens
Tobacco cessation clinic
Cardiopulmonary exercise testing
Cardiopulmonary rehabilitation clinic
9. Dr. Ammaiyappan Palaniswamy
Dr. Ammaiyappan Palaniswamy Chockalingam is a Pulmonologist in Adyar, Chennai and has an experience of 21 years in this field.
Dr. Ammaiyappan Palaniswamy Chockalingam also practices at Dr. Ammaiyappan's Chest Clinic in Adyar, Chennai, Arka Center for Hormonal Health Pvt Ltd in Adyar, Chennai and Fortis Malar Hospital in Adyar, Chennai.
He completed MBBS from Annamalai University in 1997,Diploma in Tuberculosis and Chest Diseases (DTCD) from Madras Medical College, Chennai in 2002 and MD - Tuberculosis & Respiratory Diseases/Medicine from Madras Medical College, Chennai in 2015.
He is a member of Indian Medical Association (IMA). Some of the services provided by the doctor are: Pulmonary Function Test (PFT),Polysomnogram/Home Sleep Study, Lung Function Tests/Spirometry, Treatment Of Obstructive Sleep Apnea and Decortication etc.
Dr. S. R. Goyal has worked extensively in the field of Respiratory Medicine, Tuberculosis, Immunology, Sleep Medicine & Critical Care. Armed with impeccable qualifications & perspicacious diagnostic abilities, has his keen interest in Interventional Pulmonology and works tirelessly towards taking this field to new heights.
He aims to soon start a successful & sustainable Lung Transplantation Program with the collaboration of Thoracic Surgery team in order to provide benefit to those with end-stage lung diseases such as COPD, ILD, BRONCHIECTASIS etc.
He has presented his work at multiple academic forums on National &International levels such as NAPCON, TESCON, PULMOCON, ICONIC, Indian Science Congress (ISC) & European Respiratory Society World Congress (ERS).
Trained in the technique of Rigid Bronchoscopy & Thoracoscopy under Dr. David Breen from Ireland in 2014.
He also underwent advanced Interventional Pulmonology cum Thoracic Ultrasonography workshop at ERS, Munich, Germany where he learned the techniques of Endo Bronchial Ultrasound (EBUS - Linear & Radial Probe) plus Endo Bronchial Stent placement.
He received training in Sleep Medicine (Diagnosis plus Management) at Pmocrit - All India Institute of Medical Sciences (AIIMS), India.
Certified in Diagnosis & Management of Respiratory Allergy(Immunology) - Vallabhbhai Patel Chest Institute, New Delhi, India. BLS-ACLS service provider: American Heart Association (AHA) - 2017.

Awards

Best Paper Award: World TB Day - 2012
Dr. C. N. Devianagam National Best Paper Award for the oral paper: NAPCON - 2013
First Rank at TB Quest State Quiz: World TB Day - 2013
Best Research Paper: Indian Science Congress - 2013
Best Interactive Case Report (Oral) - 2014
Best Paper Award: International Conference on insights & management of COPD (ICONIC) - 2014
Gold Medal in Pulmonary Medicine: SRM University Convocation - 2014
Rashtriya Gaurav Award Medicine: India International Friendship Society - 2015
Top Three Pulmonology Teams of South Asia: British Medical Journal (BMJ) South Asia Awards - 2015
Conclusion
Respiratory health is a cornerstone of overall well-being, and these top chest specialists in India exemplify excellence in the field of pulmonology. Their dedication to advancing respiratory care, research, and patient well-being is commendable. If you or a loved one are facing respiratory concerns, seeking consultation and treatment from these distinguished specialists can be a crucial step towards achieving and maintaining optimal respiratory health. Trust in their expertise, and breathe easy knowing your respiratory health is in the hands of the best.
Read more: Providing Specialized Care for Patients with Chest Disorders