The 5 Important Reasons to Choose Hair Transplant In Turkey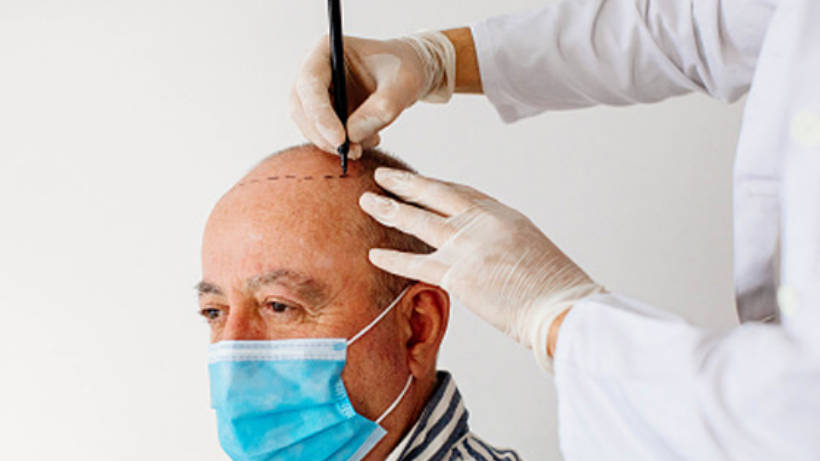 According to estimates, hair loss is a problem that affects up to 40% of males. Genes usually are the reason. Therefore there isn't much that can be done to prevent or reverse male baldness naturally. Hair loss affects both men and women, but it is largely a male problem.
Book free consulting session with HealthTrip expert
Hair transplantation techniques are becoming increasingly popular among men. However, such procedures are costly in countries like the United Kingdom and the United States, and finding a
qualified specialist for a hair transplant
can be challenging.
In the United Kingdom, a hair transplant can cost up to £16,000. Patients seek treatment elsewhere due to the excessive expense of hair transplant treatments.
Turkey, located at the crossroads of Asia and Europe, is ideal for future hair transplant patients worldwide. However, the country is more than just a tourist destination, and there's a reason it's the most popular country for hair transplant operations. Patients go from all over the world to get Hair Transplants in Turkey, which contributes about $4 billion to the country's economy each year. Turkey has become one of the most sought-after countries for hair restoration surgery due to low healthcare costs compared to the United Kingdom and the United States and high-quality standards and facilities.
Related Article - How Long Do Hair Transformations Last?
1. Employ Advanced Methodologies
The most obvious benefit of hair transplantation in Turkey appears to be reduced costs; however, this is not the case. The most significant advantage of hair transplantation in Turkey, in our opinion, is that advanced techniques are used at low pricing.
Hair transplantation was not easy for everyone a few years ago. The first and most critical question was the suitability of a patient for hair transplantation. The donor area's hair follicle density had to be adequate. Hair transplantation is now achievable for practically everyone with advanced hair transplantation procedures, including Sapphire FUE and DHI.
2. Cost-effectiveness
In Turkey, hair transplantation is frequently sold in packages based on the used hair transplantation procedure. The package includes a one-on-one consultation with the doctor, all blood tests, lodging, and transportation.
Most centers provide painless anesthesia for all hair transplantation processes, which is included in our package costs. Drugs and other medical care products that must be taken after the operation are not charged extra.
Related Article - The Lasting Capacity Of Hair Transformation
3. Obtain Natural Outcomes
The most common apprehension regarding hair transplantation is that it will not be suitable. More specifically, doubts about whether it will appear natural or whether it won't is whether one has had a hair transplant earlier or not. This is understandable anxiety since, while people are upset with losing their hair, they become accustomed to the picture they see in the mirror over time, and innovation and change, even if it appears to be beneficial, can appear unusual at first.
When patients in Turkey see before and after hair transplant images, they are relieved to realize what a natural transformation they have achieved. The grafts' naturalness is more essential to us than the number of grafts transplanted. Because the same amount of grafts can be transplanted in various methods, yielding a variety of effects.
4. Turkey is on vacation
Istanbul is generally the first choice of those who decide on Hair Transplant in Turkey from all over the world due to the large number of successful centers acting as hair transplant clinics in Istanbul.
Isn't it lovely to have your hair done in one of Europe's most attractive cities, with its deep-rooted historical and geographical qualities and a brief vacation and some shopping?
Although it is not as exciting as getting their hair back and having a hair transplant, we can state that the guests are quite excited to visit Istanbul.
Related Article - How Can I Get My Hair Transformed?
5. Ensured luxury
Many companies offer patients pick and drop service from the airport to the hotel. As a VIP, they provide transportation between the clinic and the hotel. Many hair transplantation clinics in Turkey offer a free first wash and provide aftercare supplies at the clinic.
After hair transplantation, it is critical to relax in sanitary settings; patients may say that this has become much more crucial since the epidemic.
Winding It Up!
Hair transplantation is performed successfully; naturality, a painless anesthetic with extraordinarily high comfort, and excellent quality standards despite low prices are the essential advantages of hair transplantation in Turkey. Thousands of people who are unhappy with their hair loss and wish to reclaim their former appearance in the mirror can realize their goals in Turkey thanks to Turkey's benefits in hair transplantation.