What are the symptoms of monkeypox, its stages and prevention?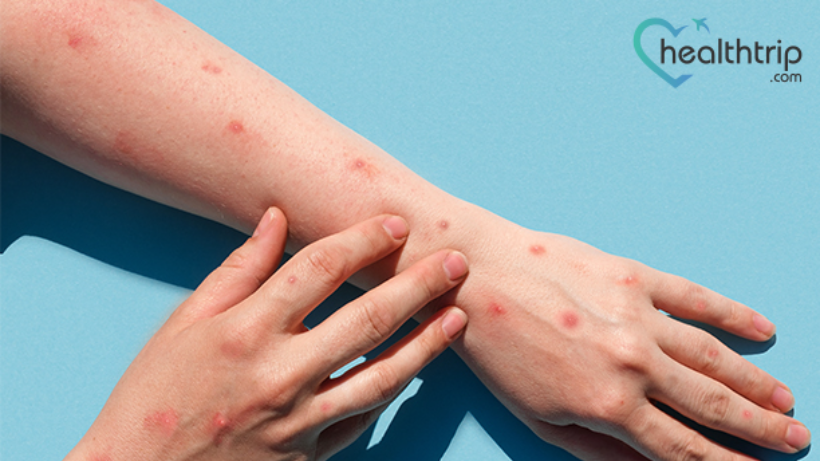 What is Monkeypox?
Monkeypox is basically a rare viral disease or zoonosis which means it is transmitted from animals to humans and it has symptoms that are similar to smallpox. Monkeypox is caused by the monkeypox virus which is similar to smallpox it is usually found in areas of South Africa but in recent times it is found in other parts of the world as well.
Book free consulting session with HealthTrip expert
The disease was first discovered in the year 1958 and according to research, it can be spread through skin contact from the person who is infected as well. The recent outbreak of monkeypox originated from the Western African clad according to various sources.
Who does monkeypox affect?
Anyone can get infected from monkeypox but it's seen that in most cases that the disease is more common among children under the age of 15 years old.
Also, read - Coronavirus Symptoms & Precautions
Monkeypox symptoms in kids
Monkeypox virus spreads through contact from animal or person to person contact and there are various symptoms from which one can identify the disease. Fever is one of the primary symptoms of monkeypox, and other symptoms might include:
Fever
Chills
Fatigue
Weakness
Muscle ache
Severe Headache
Swollen lymph nodes
Rashes, bumps or blisters
Also, read - Are Dental Implants Painful or Safe?
Stages of Monkeypox
There are five different stages of monkeypox include:
Stage1: Stage one is known as Macule, which can be identified based on the rash that looks like flat and red spots that last for 1-2 days.
Stage2: Stage stage 2 is known as Papule; in this stage, the spot becomes and looks like raised bumps that also last for 1-2 days.
Stage3: This stage is known as Vesicle, in this the spots become larger bumps that look like blisters that are filled with fluid that itches. This stage lasts for 2-3 days.
Stage4: This stage is called Pustule, which is painful blisters that are filled with pus. This stage is painful and itchy and generally lasts for 5-7 days.
Stage5: This stage is known as Scabs, in this, the spot starts to heal and becomes scabs that eventually fall in a few days. This stage lasts for 8-12 days depending upon the healing process of the person.
Also, read - Hormone therapy for Prostate Cancer
Monkeypox prevention
One can prevent monkeypox disease by adopting preventive measures such as:
Avoid contact with infected animals
Wash your hand's frequently with soap or sanitize your hands
Wear a mask
Clean and disinfect your house and the surfaces around
One should use a PPE kit while taking care of the infected person
Avoid contact with people who might be the carrier of infection
Avoid being in contact with the bed or materials of the animals or people that are contaminated with the virus.
Also, read - Can Thalassemia be Cured Completely?
Monkeypox Vaccine
Monkeypox vaccine Jynneos and Acam2000 are considered effective vaccination for prevention against monkeypox and people who are likely to get monkeypox. These vaccines are approved to help and protect against smallpox and monkey viruses.
Also, read - Stem Cell Therapy for Hair
How long does monkeypox last?
Monkey box is spread from animals or from person to person and one can count the time of the spread from the moment they identify the symptoms till the time the rashes heat and the scabs have fallen off and a new fresh layer of skin starts to form. The entire time frame from infection to the healing process usually lasts for 2 to 4 weeks depending upon the severity of the infection and condition of the person.
How can we help with the treatment?
If you are looking for monkeypox treatment in India then be assured as our entire team is dedicated to assisting you and guiding you throughout your medical treatment The following will be provided to you:
Expert physicians, doctors and surgeons
Transparent communication
Coordinated assistance
Prior appointments with specialists and follow-up queries
Assistance with medical tests
Assistance in individual treatment
Assistance with hospital formalities
24*7 availability
Rehabilitation
Travel arrangements
Assistance for accommodation and healthy recovery
Assistance in emergencies
Our team offers the highest quality health tourism and care to our patients throughout their treatment and our team members are dedicated to assisting you throughout your medical journey.