Medical Visa Process for Bangladesh Citizens Seeking Treatment in India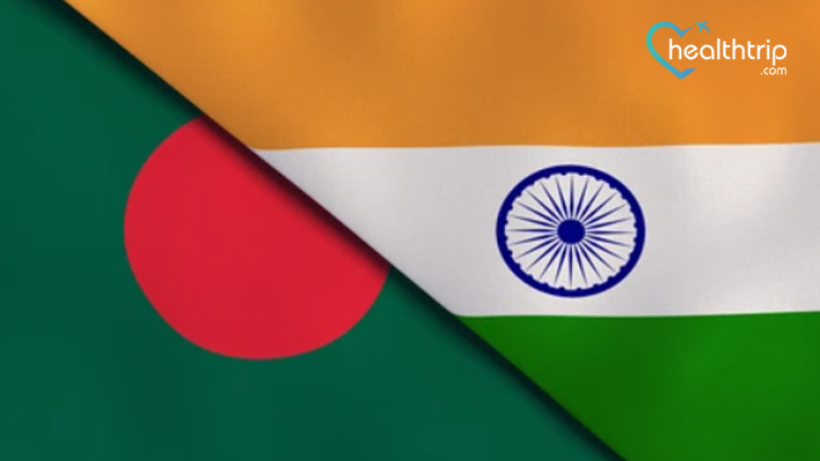 India has become a leading destination for medical tourism, with thousands of patients traveling to the country every year to seek treatment. Bangladesh citizens are one of the largest groups of patients traveling to India for medical treatment. The medical visa process for Bangladesh citizens seeking treatment in India is straightforward, and this article will guide you through the steps involved.
Book free consulting session with HealthTrip expert
Step 1: Consultation with a Doctor
Before applying for a medical visa, it is essential to consult with a doctor in Bangladesh who can recommend you for treatment in India. The doctor must provide a medical report, which includes the patient's diagnosis, medical history, and recommended treatment in India. The medical report must be submitted along with the visa application.
Step 2: Applying for a Medical Visa
Once you have consulted with a doctor, you can begin the process of applying for a medical visa. The visa application process is entirely online, and you can access the application form through the Indian visa application website. The website has detailed instructions that will guide you through the application process.
Step 3: Filling the Visa Application Form
The visa application form requires personal information such as name, date of birth, passport details, and contact information. You will also be required to provide information about the purpose of your visit, the name of the hospital or clinic you will be visiting, and the duration of your stay in India. It is crucial to provide accurate information to avoid delays in processing your application.
Step 4: Uploading Supporting Documents
You will need to upload several supporting documents with your visa application, including a copy of your passport, a recent passport-sized photograph, and the medical report from your doctor in Bangladesh. You will also be required to provide proof of financial means to cover the cost of your medical treatment and stay in India.
Step 5: Submitting the Application and Payment
Once you have completed the visa application form and uploaded all supporting documents, you can submit your application. You will also need to pay the visa fee, which can be paid online using a credit or debit card. The visa fee is non-refundable, so it is essential to ensure that all information provided is accurate.
Step 6: Wait for Processing
After submitting your visa application, you will need to wait for processing. The processing time for a medical visa for Bangladesh citizens can vary, but it usually takes around two weeks. During this time, you can track the status of your application online.
Step 7: Travel to India
Once your visa is approved, you can travel to India for medical treatment. You will need to carry a copy of your medical visa, along with your passport and other supporting documents, when you travel. On arrival in India, you will be required to undergo a medical examination at the airport before being allowed entry into the country.
Step 8: Medical Treatment in India
Once you have arrived in India, you can receive the medical treatment recommended by your doctor. Indian hospitals and clinics are well-equipped and offer a wide range of medical treatments, including surgeries, transplants, and cancer treatments. Many hospitals also provide accommodation for patients and their families, making it easier for patients to focus on their recovery.
Step 9: Follow-Up Treatment and Departure
After receiving medical treatment in India, you may need to follow up with your doctor for post-treatment care. Once you have completed your treatment and are ready to leave India, you will need to go through the same process of undergoing a medical examination at the airport before being allowed to leave the country.
provide accurate information and follow all the rules and regulations for entering and exiting India to avoid any delays or issues. It is also recommended to have a good understanding of the medical treatment you will be receiving and the associated costs before traveling to India.
It is important to note that medical visas are issued for the sole purpose of seeking medical treatment in India and cannot be used for any other purpose, such as tourism or business. Violating the terms of the medical visa can result in deportation and future visa restrictions.
In summary, the medical visa process for Bangladesh citizens seeking treatment in India involves consultation with a doctor, online application and payment, uploading supporting documents, waiting for processing, travel to India, medical treatment, follow-up treatment, and departure. By following the steps outlined above and ensuring compliance with all rules and regulations, Bangladesh citizens can receive high-quality medical treatment in India.