By Healthtrip
Blog Published on - 26 September - 2023
Exploring Gynecomastia Surgery Prices in India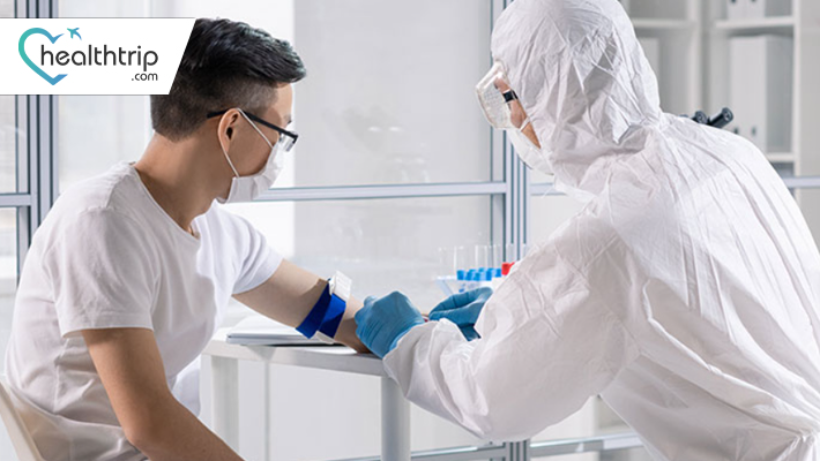 Gynecomastia is a condition in which men develop enlarged breasts. It can be caused by a variety of factors, including hormone imbalances, certain medications, and genetics. Gynecomastia can be a source of embarrassment and discomfort for men, and many seek treatment to reduce the size of their breasts.
Book free consulting session with HealthTrip expert
Gynecomastia surgery is the most effective way to treat gynecomastia. The cost of gynecomastia surgery in India varies depending on a number of factors, including the severity of the condition, the experience and expertise of the surgeon, and the location of the surgery.
1. Choosing a gynecomastia surgeon in India:
Ask for recommendations from your doctor or friends who have had gynecomastia surgery.
Look for a surgeon who is certified by the National Board of Examinations (NBE) in plastic surgery.
Schedule a consultation with the surgeon to discuss your case and get an estimate of the cost of surgery.
Be sure to ask about the surgeon's experience with gynecomastia surgery and their success rate.
2. Factors that affect the cost of gynecomastia surgery in India:
Severity of the condition: The more severe the gynecomastia, the more complex the surgery will be, and therefore the more expensive.
Experience and expertise of the surgeon: More experienced and skilled surgeons typically charge higher fees.
Location of the surgery: Gynecomastia surgery performed in major metropolitan areas is typically more expensive than surgery performed in rural areas.
3. Average cost of gynecomastia surgery in India:
The average cost of gynecomastia surgery in India ranges from ?38,000 to ?70,000. However, the cost can vary depending on the factors mentioned above.


4. leading hospitals in India with cost packages
| Hospital | Location | Cost Package |
| --- | --- | --- |
| | | |
| Seven Hills Hospital, Mumbai | | |
| Manipal Hospital, Palam Vihar, Gurugram | | |
| Indraprastha Apollo Hospital, Delhi | | |
| Artemis Hospital, Gurgaon | | |
| Max Super Specialty Hospital, Saket, Delhi | | |
5. Breakdown of gynecomastia surgery package:
Surgeon's fees
Anesthesia fees
Hospital fees
Post-operative care, such as follow-up visits and medications
Some packages may also include additional items, such as compression garments or pain medication. It is important to ask the surgeon about what is included in their package so that you can budget accordingly.
6. Tips for saving money on gynecomastia surgery in India:
Shop around for the best price: Compare the fees of different surgeons before making a decision.
Ask about financing options: Many surgeons offer financing options to their patients. This can allow you to spread the cost of surgery over a period of time.
Consider medical tourism: Medical tourism is a growing trend in which people travel to other countries for medical care, often because it is more affordable. India is a popular destination for medical tourism, and there are many reputable surgeons who perform gynecomastia surgery at affordable prices.

It is important to note that the cost of gynecomastia surgery is just one factor to consider when making a decision about whether or not to have the surgery. You should also weigh the risks and benefits of surgery and make sure that you are comfortable with the surgeon you choose.

For appointments and more information, you can visit HealthTrip