Cataract Surgery in India for Foreigners: Medical Tourism Guide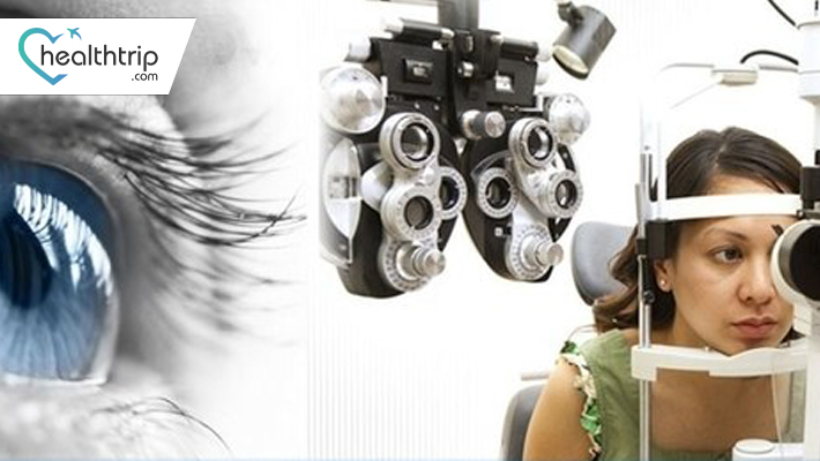 For a long time, India has been a popular medical tourism destination. Patients from all over the world flock to India in search of low-cost medical care. Cataract surgery is one of the most popular medical treatments in India. Cataract surgery in India for foreigners has grown in popularity in recent years, owing to the high quality of medical care and the low cost of treatment. Furthermore, India has a wide range of hotel alternatives for medical tourists, from budget-friendly to luxurious. Patients may also take advantage of India's various sightseeing attractions and cultural experiences, making it an ideal place for a medical vacation. This essay will cover everything foreigners need to know about cataract surgery in India.
Book free consulting session with HealthTrip expert
What exactly is a cataract, and how is it treated?
A cataract is a condition in which the eye's natural lens becomes hazy, resulting in visual loss. Cataracts are more frequent in adults over the age of 60, although they can occur in younger people as well. Cataracts can only be treated surgically. The native lens of the eye is removed and replaced with an artificial lens during surgery.
Why should you have cataract surgery in India?
There are various reasons why India is a popular choice for cataract surgery:
Cost-effective: One of the main reasons why cataract surgery in India for foreigners is popular is the cost-effectiveness of the treatment. The cost of cataract surgery in India is a fraction of the cost of the same procedure in the United States or Europe. The average cost of cataract surgery in India ranges from USD400 to USD1000, depending on the type of lens used and the hospital where the procedure is performed.
Quality of treatment: India is home to some of the best hospitals and eye specialists in the world. The country has state-of-the-art facilities, and the doctors are highly trained and experienced. In fact, many doctors in India have received their medical education and training from top universities in the United States and Europe.
No waiting time: Another advantage of seeking cataract surgery in India is that there is no waiting time. Unlike in some other countries, where patients have to wait for months to get the surgery done, in India, the surgery can be scheduled immediately.
Tourism opportunities: India is a country with a rich cultural heritage and diverse tourist attractions. Patients who travel to India for cataract surgery can also take advantage of this opportunity to explore the country and experience its culture.
How to choose a hospital for cataract surgery in India?
Choosing the right hospital is crucial when it comes to cataract surgery in India for foreigners. Here are some factors to consider:
Accreditation: It is important to choose a hospital that is accredited by the National Accreditation Board for Hospitals and Healthcare Providers (NABH) or Joint Commission International (JCI). These accreditations ensure that the hospital meets international standards of quality and safety.
Experience of the doctors: The experience and expertise of the doctors who will be performing the surgery is also an important factor to consider. It is recommended to choose a hospital that has a team of highly experienced and qualified eye specialists.
Facilities and equipment: The hospital should have state-of-the-art facilities and equipment, including advanced diagnostic and surgical equipment. This ensures that the surgery is performed using the latest techniques and technology.
Patient reviews: Reading patient reviews and testimonials can give you an idea of the quality of treatment provided by the hospital. You can also check the hospital's website for patient reviews.
Cost of treatment: While cost should not be the only factor to consider when choosing a hospital, it is important to choose a hospital that provides high-quality treatment at an affordable cost.
Procedure for cataract surgery in India
Cataract surgery in India is a relatively simple and painless procedure that usually takes around 15-20 minutes per eye.
Here is a step-by-step guide to the cataract surgery procedure in India:
Pre-operative consultation: Before the surgery, the patient will have a consultation with an ophthalmologist to determine the type of cataract and the type of intraocular lens (IOL) that will be used.
Anesthesia: The patient will be given local anesthesia to numb the eye and make the procedure painless.
Incision: A small incision is made in the cornea to access the cataract.
Removal of the cataract: The cloudy lens is then removed using a small probe that breaks the lens into tiny pieces, which are then removed from the eye.
Implantation of IOL: Once the cataract is removed, an artificial lens is implanted in its place. The type of lens used will depend on the patient's requirements and the recommendation of the surgeon.
Closure of the incision: The incision is then closed with a few stitches or with a self-sealing technique that does not require stitches.
Post-operative care: The patient will be prescribed eye drops and will need to follow certain post-operative care instructions to ensure a quick and smooth recovery.
Risks and complications of cataract surgery
Cataract surgery, like any surgical operation, has risks and problems. The dangers, however, are modest with good preoperative examination and surgical technique. Some of the potential hazards and problems are as follows:
Infection
Swelling
Bleeding
Dislocated IOL
Glaucoma
Retinal detachment
Corneal edema
Before undergoing surgery, it is critical to address these risks with your physician.
Conclusion
Cataract surgery in India for foreigners is a cost-effective and high-quality option for those seeking treatment for cataracts. With state-of-the-art facilities, highly trained doctors, and no waiting time, India has become a popular destination for medical tourism. When choosing a hospital for cataract surgery in India, it is important to consider factors such as accreditation, experience of the doctors, facilities and equipment, patient reviews, and cost of treatment. With proper preoperative evaluation and surgical technique, the risks and complications of cataract surgery are minimal.