Best Clinics for Hair Transplant in India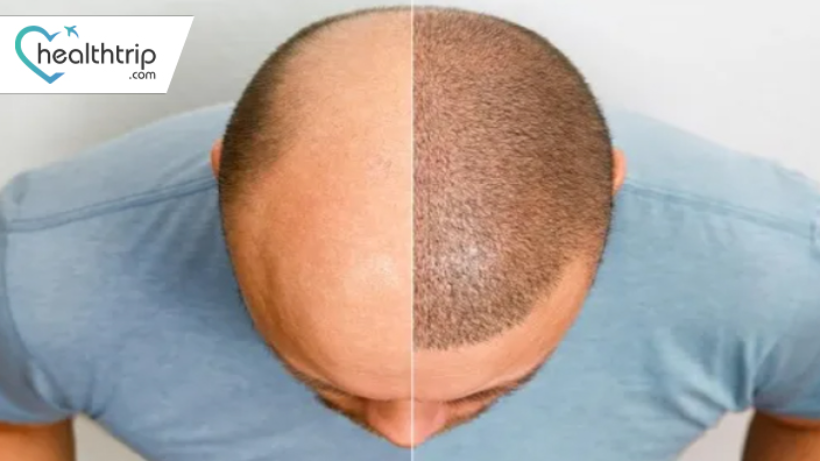 Introduction
Hair loss can be a distressing experience, affecting one's self-esteem and confidence. Fortunately, advances in medical science have made hair transplant procedures more accessible and effective than ever before. India, with its world-class healthcare infrastructure and skilled medical professionals, has emerged as a hub for hair transplant procedures. In this blog, we'll explore some of the best clinics for hair transplants in India. Hair loss is a common problem that affects millions of people worldwide. It can be caused by a variety of factors, including genetics, age, hormonal changes, and medical conditions. Hair transplantation is a surgical procedure that can help to restore hair growth in areas where it has been lost.
Book free consulting session with HealthTrip expert
About The Hospital
The perfect result with the most comfortable operation experience. Enjoy a painless hair transplant procedure with sedation in HairPol!
As a polyclinic of hair; they care for both your hair and health with our medical doctors and experienced hair transplant specialists.
For the best hair transplant result and a comfortable process;
• Experienced medical doctors and hair transplant specialists,
• Innovative equipments,
• Comfortable practices,
• Efficient medical treatments,
• Qualified hair care products,
• Intimate patient services,
• Sterile environment & devices,


Fortis Hospital Mulund, a 350-bed multi-specialty tertiary care hospital in Mumbai has been the hallmark of international quality healthcare standards for more than two decades.
Patients can avail services of a highly skilled team of clinicians and well-trained staff with cutting-edge technology, in a caring and safe environment.
The center provides a comprehensive treatment approach across multiple specialties. They are pioneers in the city and the country for various clinical programs; their accomplishments make them one of the leading, preferred centers for patients across the globe.
The hospital provides comprehensive care for cardiology and cardiac surgery, oncology and onco-surgery, organ transplant, urology, nephrology, neurosciences, orthopedics, digestive care, emergency care, critical care, and maternity care among others.
This facility has Maharashtra's largest transplant center for multiorgan transplants. It is also the first in western India to have completed 100+ successive heart transplants in just 4 years. It is the only hospital in the city to have a multi-organ transplant and has treated the youngest patient for angioplasty. Fortis Hospital Mulund now also has central Mumbai's first advanced surgical robot.

Awards and accreditations:
• Asian Hospital Management Awards 2019 - Best Hospital CEO & Best Clinical Service Improvement
• Five times JCI accreditation (quality as per international standards)
• Best Hospital -Cardiology at the Times Healthcare Achievers Awards 2018
• NABH Accreditation (quality standards specified across India)
• 1st NABH accredited Blood Bank in India
• Three times NABL accredited Pathology Lab
• British Medical Journal(BMJ) Awards India 2014-Medical Team of the Year
• Asian Hospital Management Awards (2014) Hat trick - Patient Safety & HRD category
• Asian Patient Safety Award (2014) - Innovation in Staff Education
• Healthcare Leadership Awards 2014 - Best Patient Safety
• FICCI Healthcare award for Operational Excellence (consecutively in 2012 & 2013)
• National Energy Conservation Award bestowed by Honourable President of India (2012)
• Best Orthopaedic Hospital (Indian Healthcare Awards 2011)
About The Hospital
The Jaypee Hospital was conceptualized by our revered Founder Chairman, Shri Jai Prakash Gaur with the vision of promoting world-class healthcare amongst the masses by providing quality and affordable medical care with commitment.
Jaypee Hospital at Noida is the flagship hospital of the Jaypee Group, which heralds the group's noble intention to enter the healthcare space. This hospital has been planned and designed as a 1200 bedded tertiary care multi-speciality facility and has commissioned 525 beds in the first phase.
The Jaypee Hospital is constructed across a sprawling twenty-five acre campus in Sector 128, Noida which is easily accessible from Delhi, Noida and the Yamuna Expressway.
The Jaypee Hospital is established on the following fundamental principles:
Patient centric high quality care
Evidence based medicine
Ethical treatment
Value for money
Infrastructure Highlights
525 beds in first phase
150 Critical Care beds
24 bedded Advanced Neonatal ICU
20 bedded Dialysis Unit
325 ward beds with Suite, Deluxe, Twin Sharing and Economy options
18 Modular OTs
4 Cardiac Catheterization Lab with Hybrid Operating Room
2 Linear Accelerator (IMRT, IGRT and VMAT), 1 Brachytherapy Suite, Wide Bore CT Simulator
2 MRI (3.0 Tesla) with High Intensity Focused Ultrasound
256 Slice CT Scan, CT Simulation
64 Slice PET CT, Dual Head 6 Slice SPECT CT, Gamma Camera
Da Vinci Robotic Surgery for comprehensive robotic surgical solutions
Artemis Hospital, established in 2007, spread across 9 acres, is a 400-plus-bed; state-of-the-art multi-specialty hospital located in Gurgaon, India.
Artemis Hospital is the first JCI and NABH-accredited hospital in Gurgaon.
Designed as one of the most advanced in India, Artemis provides a depth of expertise in the spectrum of advanced medical & surgical interventions, a comprehensive mix of inpatient and outpatient services.
Artemis has put modern technology in the hands of renowned from across the country and abroad to set new standards in healthcare.
The medical practices and procedures followed in the hospital are research-oriented and benchmarked against the best in the world.
Top-notch services, in a warm, open-centric environment, clubbed with affordability, have made us one of the most revered hospitals in the country.
In 2011 it received the 'Asia Pacific Hand Hygiene Excellence Award' by WHO.
Along with state-of-the-art infrastructure, the hospital excels in the fields of cardiology, CTVS Surgery, neurology, neurosurgery, Neuro interventional, oncology, Surgical Oncology, orthopedics , Spine Surgery, Organ Transplants, General Surgery,emergency care & Women & child care
Indraprastha Apollo Hospitals, New Delhi is a multi-specialty tertiary acute care hospital with 710 beds and one of the most sought-after destinations in Asia for healthcare.
A state-of-the-art modern facility in the heart of the capital, it is spread over 15 acres and has a built-up area of over 600,000 square feet.
Indraprastha Apollo Hospitals, New Delhi is a flagship hospital of the Apollo Hospitals Group that epitomizes the clinical excellence that the Apollo Group stands for.
Clinical excellence aims at the best clinical outcomes for patients.
Achieving the best clinical outcomes for the most complex diseases requires the best staff supported by the latest technology and standardized processes..
It engages the best consultants through a rigorous credentialing and privileging process who are supported by the best healthcare staff.
Regular training programs, conferences, and continuing medical education programs are undertaken to keep the staff abreast with the latest developments in their fields.
It has the latest and Best-in-Class medical technologies like PET-MR, PET-CT, Da Vinci Robotic Surgery System, Brainlab Navigation System, Portable CT Scanner, NovalisTx, Tilting MRI, Cobalt-based HDR Brachytherapy, DSA Lab, Hyperbaric Chamber, Fibroscan, Endosonography, 3 Tesla MRI, 128 Slice CT scanner to provide world-class care
That Indraprastha Apollo Hospitals became the first hospital in India to be JCI accredited in 2005 stands testimony to our standardized processes.
It is also became the first hospital to be reaccredited in 2008 and 2011. It has NABL-accredited clinical laboratories and a state-of-the-art blood bank.
Conclusion
In conclusion, the quest for effective hair transplant solutions finds a promising destination in India, where renowned healthcare facilities prioritize quality and patient-centric care. HairPol, Fortis Hospital Mulund, Jaypee Hospital, Artemis Hospital, and Indraprastha Apollo Hospital stand out for their advanced technologies, experienced medical professionals, and commitment to ethical treatment. These institutions, equipped with state-of-the-art infrastructure, exemplify the evolution of hair transplant procedures, offering not only restoration but also a comfortable patient experience. As India emerges as a hub for cutting-edge medical interventions, individuals grappling with hair loss can find solace in the expertise and comprehensive services provided by these distinguished clinics and hospitals.