What is Thalassemia and how does it affect an individual?
By Health Trip
Blog Published on - 16 November - 2022
What is Thalassemia and how does it affect an individual?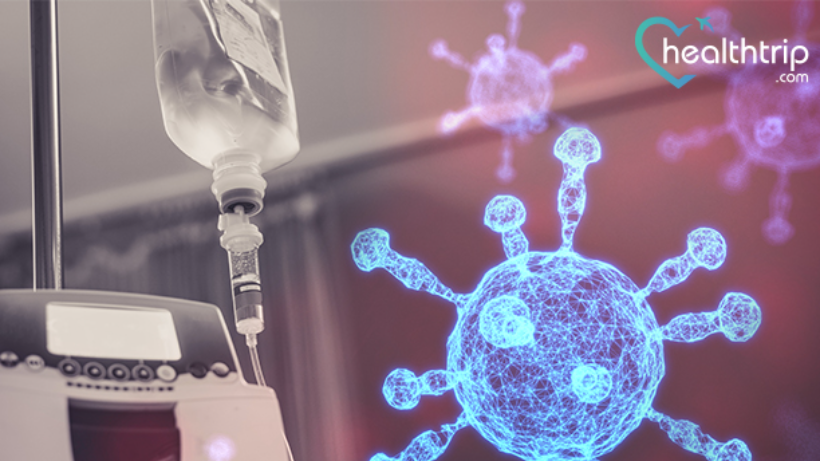 Thalassemia is basically an inherited blood disorder which usually reduces hemoglobin count as normal in the body. Hemoglobin is responsible for carrying oxygen and transporting it to all parts of the body while in case of thalassemia it may obstruct this process. It is an Inherited disorder that means it is passed from parents to children through their genes, this kind of disorder doesn't allow the body to make enough hemoglobin as mentioned earlier. Individuals who suffer from mild thalassemia may not require any major treatment and they might get cured with proper diet and exercise in time. But in severe cases where the hemoglobin is quite low in such cases the person may require regular blood transfusion in order to maintain normal functioning of the body.
Book free consulting session with HealthTrip expert
People who suffer from Thalassemia are unable to perform any strenuous activity as their body gets exhausted quite soon and they feel very tired, weak and have difficulty in breathing.
Symptoms of thalassemia:
There are different types of thalassemia and individuals suffering from different type of thalassemia may have different symptoms altogether. Therefore, one can say that a symptoms for Thalassemia may vary from person to person depending upon their condition and type of Thalassemia still some of the most common symptoms may include:
Dark colored urine
Kidney infection
Weakness
Fatigue
Breathlessness
Bone deformities especially in face
Delayed growth and development
Yellow or pale skin
Abdominal swelling
Heavy breathing
Muscle pain
Muscle cramps
Feeling cold
Poor appetite
Heart problems
Brittle bones
Enlarged spleen
Diagnosis:
If you feel weak and are unable to perform daily activity then you must see a doctor. Initially, the doctor will examine you, ask your symptoms and perform a physical examination based upon which the doctor might recommend several tests in order to find out the exact problem. The Doctor may recommend:
Complete blood count or CBC that shows the hemoglobin count and other essential components of the blood.
In order to verify the doctor may also require an electrophoresis test that shows hemoglobin specifically.
In case of pregnancy, genetic testing can help in identifying if a person carries any gene that may cause thalassemia.
If it is confirmed that you are suffering from Thalassemia then an expert hematologist will examine your blood so that you can get proper treatment.
Treatment:
The treatment of Thalassemia depends upon the condition of the patient in mild cases the doctor may advise healthy diet and Lifestyle changes along with multivitamins and supplements.
But in severe cases the treatment may include:
Medications
Blood transfusion
Chelation therapy
Bone marrow transplant
Stem cell infusion
Surgery to remove spleen
How can we help with the treatment?
If you are looking for Thalassemia treatment in India then be assured as our team will assist you and guide you through the entire process of your medical treatment.
The following will be provided to you:
Expert oncologist, surgeon, physician, hematologist, therapist and doctors
Transparent communication
Coordinated assistance at all times
Prior appointments with specialists and follow up queries
Assistance with medical tests
Assistance in follow up queries
Assistance with hospital formalities
24*7 availability
Assistance with therapies
Rehabilitation
Travel arrangements
Assistance for accommodation and healthy recovery
Assistance in emergencies
Our team offers you the highest quality health trips and after care for our patients. Further, we have a team of expert healthcare professionals who are always available and ready to assist you throughout your medical journey.