By Health Trip
Blog Published on - 11 November - 2022
What is Irritable bowel Syndrome and its symptoms?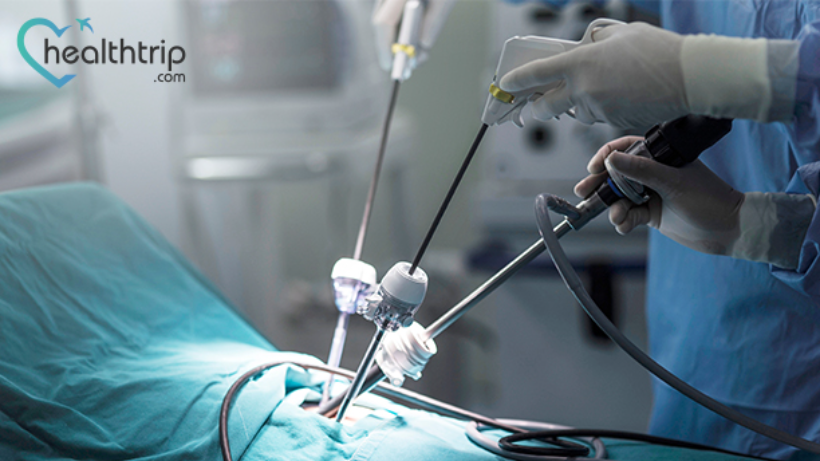 Irritable bowel syndrome (IBS) is basically a very common gastric disorder that affects the stomach and the intestines. People who suffer from Irritable bowel syndrome (IBS) usually suffer from repeated and excruciating pain in the abdomen and changes in bowel movements. This condition usually affects more women and young people. Irritable bowel syndrome (IBS) is also widely known as irritable colon, irritable colon,spastic colititis, spastic colon etc. It is basically a group of intestinal problems that have different symptoms and occur together.
Book free consulting session with HealthTrip expert
Symptoms of Irritable bowel syndrome (IBS):
The symptoms of Irritable bowel syndrome (IBS) usually vary from person to person, severity of their condition, duration of their disease and other factors. Different individuals have different resistance towards pain and often their symptoms also vary. Some of the common symptoms of Irritable bowel syndrome or (IBS) may include:
Abdominal cramps
Bloating
Excessive gas
Diarrhea
Constipation
Sudden weight loss
Severe abdominal pain
Change in bowel movement
Rectal bleeding ( in severe cases)
Vomiting
Nausea
Dark or Black colored stool
Deficiency of iron
Backache
Sudden urge to pee
Feeling like you cannot empty your bladder
Passing mucus from the bottom
Fatigue
Probable cause and risk factors for Irritable bowel syndrome (IBS):
Usually, some people have occasional symptoms of IBS.Some of the possible cause and risk factor of IBS may include:
Having a family history of Irritable bowel syndrome (IBS) makes you more vulnerable to this condition.

If you have depression, anxiety, mental health issues and are prone to physical or emotional abuse then you might have IBS as in many cases it is stress induced.
Generally females are more prone to IBS especiallywhen they are over 50 (after menopause).
Stress is one of the most common causes of IBS as it triggers the symptoms and makes it worse with time.
Serious infection can also develop IBS as bacteria and viruses may cause severediarrhea which is one of the symptoms of Irritable bowel syndrome (IBS).
Treatment for Irritable bowel syndrome:
The treatment for Irritable bowel syndrome (IBS) depends upon various factors such as the type of gastric disease, its symptoms,the severity of the condition, the part that is affected etcGenerally, the doctor usually recommends lifestyle changes and dietary changes that helps in most of the cases. In such conditions the dietitian can help you create a diet that can help you with your symptoms and condition; some of the dietary changes include:
Increase the fiber content in your diet
Drink plenty of water
Avoid intake of excessive coffee and soda
Have a balanced nutritious diet
Consume fruits, vegetables, nuts and grains
Avoid fried, spicy, oily and fatty food
Quit consumption of alcohol, drugs and smoking
Further, the doctors recommend exercise, regular walking, and eating smaller portions of food. The doctors prescribe medications such as antacids, probiotic drinks, antidepressant medications, and other medications to control the symptoms such as diarrhea, abdominal pain etc.
How can we help with the treatment?
If you are looking for Minimal gastroenterology treatment in India then be assured as our team will assist you and guide you through the entire process of your medical treatment.
The following will be provided to you:
Expert general surgeon, physician and doctors
Transparent communication
Expert dietician
Coordinated assistance at all times
Prior appointments with specialists and follow up queries
Assistance with medical tests
Assistance in follow up queries
Assistance with hospital formalities
24*7 availability
Assistance with therapies
Rehabilitation
Travel arrangements
Assistance for accommodation and healthy recovery
Assistance in emergencies
Our team offers you one of the highest quality health trips and after care for our patients. Further, we have a team of dedicated health personnel who are always available and ready to assist you throughout your medical journey.