By Health Trip
Blog Published on - 21 November - 2022
What is biliary cirrhosis, its symptoms and probable causes?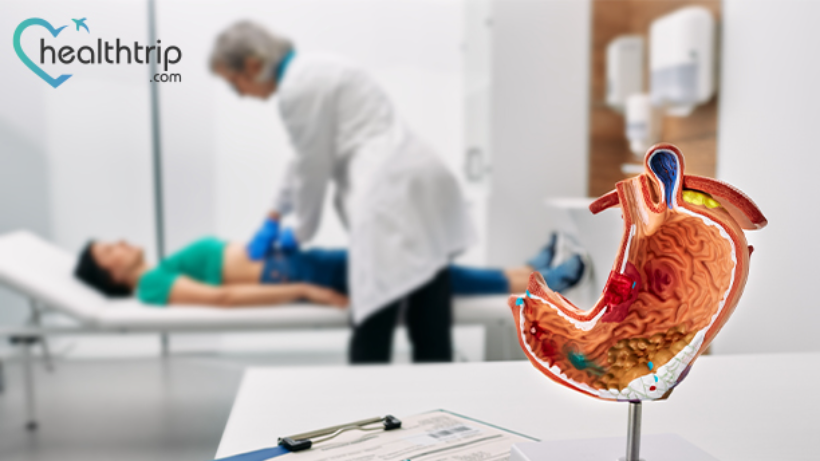 Bile duct is basically a tube that passes in and out of the liver and it plays an essential role in digestion. And bile is basically a fluid that is produced in the liver; it helps in absorption of vitamins and digestion of fats. This also helps in other functions such as it helps the body to get rid of the cholesterol, worn out red blood cells, toxins etc. Any damage to the bile duct can cause liver diseases, scar tissues or liver failure at worst. Primary biliary cholangitis on the other hand is a chronic disease that causes damage to the bile ducts and is also widely known as biliary cirrhosis. Biliary cirrhosis slowly destroys the bile duct and the liver, if left untreated or ignored. In some cases the chronic inflammation in the liver also damages the bile duct which is usually caused due to irreversibles scarring of the liver tissue is also known as cirrhosis that ultimately leads to liver failure. This kind of chronic liver disease can affect both men and women. But according to various studies, it is found that it affects more women as compared to men. Further, several researchers suggest that such a kind of disease is usually caused due to genetic and environmental factors that cause autoimmune disease that attack the healthy cells and tissues of the liver. It usually occurs slowly therefore initially there are no signs of liver damage or symptoms
Book free consulting session with HealthTrip expert
Symptoms:
Initially, there are no warning signs or symptoms of biliary cirrhosis. But as disease advances and reaches its later stages it shows several symptoms that are quite noticeable and cannot be ignored. Some of the common symptoms and signs of biliary cirrhosis may be:
Itchy skin
Fatigue
Excruciating pain in the abdominal area
Swelling in spleen
Muscle and joint pain
Dryness in eyes and mouth
Sudden weight loss
Build up of fluid in the abdomen
Hypothyroidism
High blood sugar
High cholesterol level
Weakness in the bones that leads to fracture
Swollen ankles and feet
Fatty deposits on the skin especially around the eyes, eyelids, palms, elbow and knees
Skin darkening or hyper pigmentation
Diarrhea
Some probable causes:
The primary cause of biliary cirrhosis is unknown but according to several experts autoimmune disease plays a huge role in this disease. As mentioned earlier, environmental and genetic factors trigger an autoimmune response that may cause biliary cirrhosis. Further, other conditions such as inflammation of the liver is also responsible for this disease. The inflammation causes scarring of the liver that spreads to the Bile duct and damages it which eventually leads to liver failure. Also according to research certain types of white blood cells or T lymphocytes get accumulated in the liver that destroys the healthy cells mistakenly. The primary function of T- Lymphocytes is to fight against germs, bacteria and viruses but in such cases it destroys the healthy cells of the body by mistake.
How can we help with the treatment?
If you are looking for Internal medicine and gastroenterology treatment in India then be assured as our team will assist you and guide you through the entire process of your medical treatment.
The following will be provided to you:
Expert gastroenterologist, general surgeon, physician and doctors
Transparent communication
Coordinated assistance at all times
Prior appointments with specialists and follow up queries
Assistance with medical tests
Assistance in follow up queries
Assistance with hospital formalities
24*7 availability
Assistance with therapies
Rehabilitation
Travel arrangements
Assistance for accommodation and healthy recovery
Assistance in emergencies
Our team offers you the best quality health trips and after care for our patients. Further, we have a team of dedicated health personnel who are available and ready to assist you throughout your medical journey.