What are the symptoms and causes of peritoneal cancer?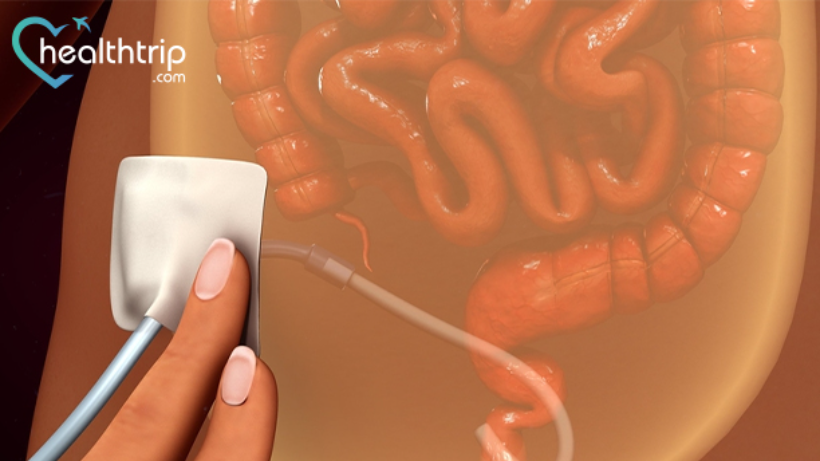 The peritoneum is basically a thin layer of tissues present inside the wall of the abdomen that covers the uterus, bladder, intestines, and rectum which is made up of epithelial cells. The main function of the peritoneum layer is to help with the lubrication that helps organs to move smoothly inside the abdomen. Peritoneum cancer is a very rare
type of cancer
that develops in the peritoneum layer. Peritoneal cancer is similar to the most common type of
ovarian cancer
as it affects epithelial tissues. It is seen that women that suffer from genetic mutations BRCA1 and BRCA2 are at great risk of having peritoneal cancer. Also, peritoneal cancer is very difficult to diagnose in time as the symptoms do not appear in the early stages.
Book free consulting session with HealthTrip expert
Peritoneal cancer symptoms
The symptoms of peritoneal cancer usually depend upon the type of cancer, the stage of cancer, and its spread of it. Usually, the symptoms do not appear in the early stages which makes it difficult to diagnose and treat. Still, some of the symptoms experienced by some individuals include:
Indigestion
Nausea
Vomiting
Abdominal pain
Fatigue
Enlarged abdomen
Bloating
Loss of appetite
Fluctuation in weight( weight gain or weight loss)
A feeling of fullness in the stomach
Vaginal discharge
Shortness of breath
Difficulty in eating
Urinary blockage
Disturbed bowel movement
Peritoneal cancer causes
The exact cause of peritoneal cancer is unknown but there are a few factors that may increase the risk of having peritoneal cancer. Some of the risk factors for peritoneal cancer include:
Ageing
Family history of peritoneal or ovarian cancer
Presence of genetic mutation BRCA1 and BRCA2
Obesity
Hormone therapy after menopause
Endometriosis
Consumption of birth control pills
Removal of the ovary
Stages of Peritoneal cancer
It is essential to diagnose Peritoneal cancer in the initial stages as it provides a better opportunity for treatment and prevents it from spreading or metastasizing.
Primary stage: The primary stage of peritoneal Cancer is similar to ovarian cancer. It is classified as stage 3 which is further divided into 3A- and at this stage, cancer spreads to the lymph nodes present outside the peritoneum layer, 3 B- and at this stage, cancer gets spread to the peritoneum outside the pelvis around 2 cms and 3C- at this stage, the cancerous cells spread way outside the pelvis and get spread to the lymph node that is present outside the surface of that includes the liver or spleen.
Secondary peritoneal cancer
Secondary petrol cancer is often classified as stage 4 cancer and at this point, the condition is quite life-threatening as cancer spreads to other organs of the body.
Stage 4A- At this age of cancer the cancer cells get spread to the fluid that gets built up in the lungs at this stage of highly dangerous high-level medical treatment.
Stage 4B- At this point the cancer cells spread to different organs and tissues outside the abdomen that includes the lungs, liver, groin, lymph nodes, etc.
How long can you live with stage 4 peritoneal cancer?
When peritoneal cancer gets identified or diagnosed in the early stages in those cases a survival rate varies from 11 to 18 months. But in the secondary stage of peritoneal cancer, the survival rate decreases to 4-7 months.
How can we help with the treatment?
If you are looking for Peritoneal cancer treatment in India then be assured as our team will assist you and guide you through the entire process of your medical treatment.
The following will be provided to you:
Expert oncologists, doctors, and surgeon
Transparent communication
Coordinated assistance
Prior appointments with specialists and follow-up queries
Assistance with medical tests
Assistance in follow-up queries
Assistance with hospital formalities
24*7 availability
Assistance with therapies
Rehabilitation
Travel arrangements
Assistance for accommodation and healthy recovery
Assistance in emergencies
Our team offers you the highest quality health trip and one of the best aftercare for our patients. We have a team of dedicated and passionate health professionals who are always available to assist you throughout your medical tour.