By Hospals Team
Blog Published on - 05 April - 2022
Weight Loss Challenges? Consider Gastric Sleeve Surgery In Turkey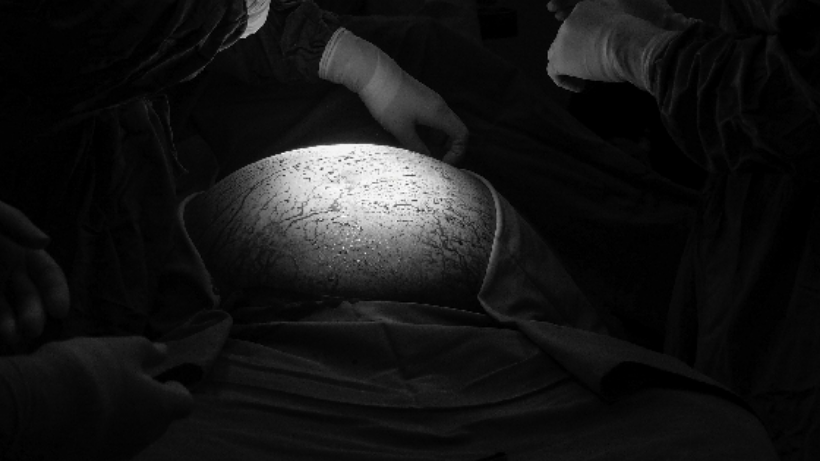 Overview
Turkey is currently regarded as one of the most popular destinations for medical tourism. Aside from its convenient geographical location, one of the reasons Turkey is a ready-to-go option for all medical tourists is its affordability. Like any other surgery, you can opt for Turkey if you need to undergo bariatric or weight loss surgery. One such safe and the popular bariatric procedure is gastric sleeve surgery. As it reduces the risk of obesity-related health problems while causing you to lose weight. Let's read more about the procedure, benefits, gastric sleeve cost in Turkey, and many more.
Book free consulting session with HealthTrip expert
Understanding gastric sleeve surgery:
During this surgical procedure, your doctor will remove a portion of your stomach and narrow it down to a banana-shaped or sleeve-sized stomach.
In this procedure, the outer curved side of the stomach is excised, which is also responsible for the production of appetite-stimulating hormones.
The procedure will reduce the size of your stomach by 15%. As a result, even if you only eat a small amount of food, you will feel full quickly.
This procedure is also known as sleeve gastrectomy.
How sleeve gastrectomy will help in weight reduction?
The portion of your stomach has been removed in this procedure. You may feel full even after eating a smaller amount of food because your stomach's capacity has been reduced by nearly one-tenth of the previous one.
Your eating habits will be altered as a result of this surgery, which will indirectly assist you in losing weight.
Why do you need to undergo a sleeve gastrectomy?
The surgery is recommended for people who have previously tried and failed to lose weight.
Your doctor may recommend gastric sleeve surgery if you are significantly obese and have a BMI of more than 40.
If you have a BMI of 35 to 40 and a health condition such as sleep apnea, heart disease, type 2 diabetes, or high blood pressure, your doctor may advise you to try it.
This can also reduce the risk of developing cancer, infertility, and stroke as well.
How to prepare yourself for gastric sleeve surgery?
Before going for surgery, you must start doing physical activities and eating a healthy diet.
If you are a heavy smoker, you should abstain from all forms of tobacco before having surgery.
You should make plans for your recovery and, if necessary, appoint someone to help you with household chores.
A few days before the surgery, limit your eating and drinking and keep a close eye on your diet.
How gastric sleeve surgery is performed?
The surgery is carried out using a minimally invasive laparoscopic technique. You will be sedated by a general anesthetic during the procedure, so you won't feel any pain.
Your surgeon will perform the surgery in the following manner: the surgeon will make 2 to 5 small cuts (incisions) in your tummy.
These cuts are used to insert the scope and other surgical instruments.
The camera is connected to a video display in the operating room. This allows the surgeon to see inside your stomach while the procedure is being performed.
A non-toxic gas (mostly carbon dioxide) is pushed into the stomach to expand it. This gives your surgeon more room to work and allows him or her to see the operation site more clearly.
Your doctor will remove the majority of your stomach in order to create a sleeve-like structure.
Surgical staples are used to join the remaining sections of your stomach. This results in a long vertical tube or a banana-shaped stomach.
During surgery, the sphincter muscles that allow food to enter and exit the stomach are not cut or altered.
When the surgery is finished, the scope and other tools are removed.
The stomach's cut edges are sutured (stitched).
How long will it take to complete such a procedure?
The surgery will take 40-60 minutes to complete.
Why should you choose Turkey for gastric sleeve surgery?
Along with a high-quality lifestyle, you will find well-experienced and skilled surgeons who are at ease with the best and most recent available technology in Turkey.
You will receive individualized care from trained medical personnel. As a result, it ensures a short hospital stay and a quick recovery.
The Turkish Red Crescent is a reliable source of blood supply in Turkey (JCI accredited). It has a large storage capacity for all blood types and supplies blood to hospitals during times of crisis during surgery. We are always available to ensure your safety during the procedure.
Geothermal water is widely used in medical treatments and services. And Turkey is the 4th largest country having a geothermal water source.
Gastric sleeve surgery costs in Turkey are almost 40-50% of the same surgery cost in other countries, which ensures the quality of the weight loss surgery in India is at par with the other countries around the globe.
How can we help in the treatment?
If you need to undergo bariatric treatment in Turkey, we act as your guide throughout your treatment journey and will be present physically with you even before your treatment is started. We will provide you with the following:
Expert physicians and surgeon's opinions
Transparent communication
Coordinated care
Prior appointment with specialists
Assistance in hospital formalities
24*7 availability
Arrangement for travel
Assistance for accommodation and healthy recovery
Assistance in emergencies
We are committed to providing the best health care services to our patients. We have a team of trained and highly dedicated health experts who will be there by your side right from the beginning of your journey.
Conclusion- In Turkey, we have world-class hospitals that offer the most advanced weight-loss treatment options that exceed international standards. So, if you're thinking of taking a trip for obesity surgery in Turkey, you can count on us. Our effectiveness as a center for weight loss surgery in Turkey has been demonstrated by our treatment outcomes and patient satisfaction.