By Health Trip
Blog Published on - 16 November - 2022
Various Reasons that constitutes for Male Infertility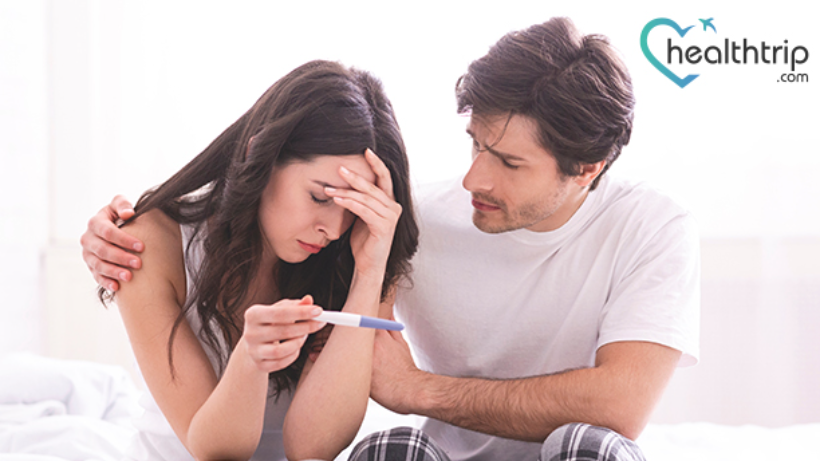 According to various researches almost 1 of every 7 couples have fertility issues, that implies they haven't been able to conceive a child even though they have been frequently having unprotected intercourses for more than a year. In more than half of these couples, male infertility turns out to be the main reason.
Book free consulting session with HealthTrip expert
Male infertility can be brought about by low sperm count,abnormal shape of sperm, unusual sperm blockage or function that forestalls the delivery of sperm. Sicknesses, wounds, constant medical conditions, way of lifestyle, smoking, drinking, and different elements might add to male infertility. This inability to conceive a child can be very disheartening but nowadays multiple treatments are available to treat male infertility.
Common Symptoms:
The main sign of male infertility still remains is the inability to conceive a child. There are various other signs and symptoms for male infertility.
In some cases it has been seen that some underlying problem such as hormonal imbalance, disorder inherited by ancestors, dilated veins around the male testicle that chokes the passage of sperm causes signs and symptoms.
Other signs and symptoms include:
A prominent swelling or a lump in the testicle area and excessive pain
Sometimes the inability to smell
Difficulty with sexual functions like ejaculation
Respiratory infections that come back after medication
Gynecomastia or abnormal breast growth
Hormonal imbalance leading to decrease in facial or body hair
Lower sperm count
The person is either obese or overweight
He is more than 40yr old
Been exposed to harmful radiations
The person has been exposed to toxins like calcium, mercury, or lead.
Regular consumer of tobacco, marijuana.
The person is alcoholic or Excessive smoking
Due to some medication that includes cyproterone, bicalutamide, cimetidine or flutamide etc.
A person with a medical history of undescended testicles
A person who has been taking testosterone in some form.
A person can be given hormone therapy to increase the number of sperm count
Some lifestyle changes like stop drinking, smoking etc.
Surgeries like Vasectomy reversal, Vasoepididymostomy, Sperm Retrieval.
Then we have Intracytoplasmic Sperm Injections
In vitro Fertilization
Males with more chances to have infertility
It's not debatable that there are some males who are more likely to experience infertility more than others. Reasons behind this may be:
Diagnosis for Male Infertility
A proper diagnosis starts with a total actual assessment to decide your general condition of wellbeing and distinguish any actual issues that might influence your fertility. Your doctor may likewise talk with both you and your partner about your sexual habits. In the event that the actual assessment and medical history shows no real excuse for your inability to conceive, then the doctor will conduct clinical testing to rectify the cause of the infertility.
Male Infertility Treatment
There are various methods for treating male infertility and with the introduction of modern clinical methods and technology, the treatments have surely expanded. These treatments may include:
How can we help with the treatment?
If you are looking for infertility treatment in India then be assured as our team will assist you and guide you through the entire process of your medical treatment.
The following will be provided to you:
Expert gynecologist surgeon, physician, therapist and doctors
Transparent communication
Coordinated assistance at all times
Child care services
Prior appointments with specialists and follow up queries
Assistance with medical tests
Assistance in follow up queries
Assistance with hospital formalities
24*7 availability
Assistance with therapies
Rehabilitation
Travel arrangements
Assistance for accommodation and healthy recovery
Assistance in emergencies
Our team offers you one of the highest quality health trips and after care for our patients. Further, we have a team of expert healthcare professionals who are always available and ready to assist you throughout your medical journey.