Tips for Traveling to India for Cancer Treatment: A Guide for Iraqi Patients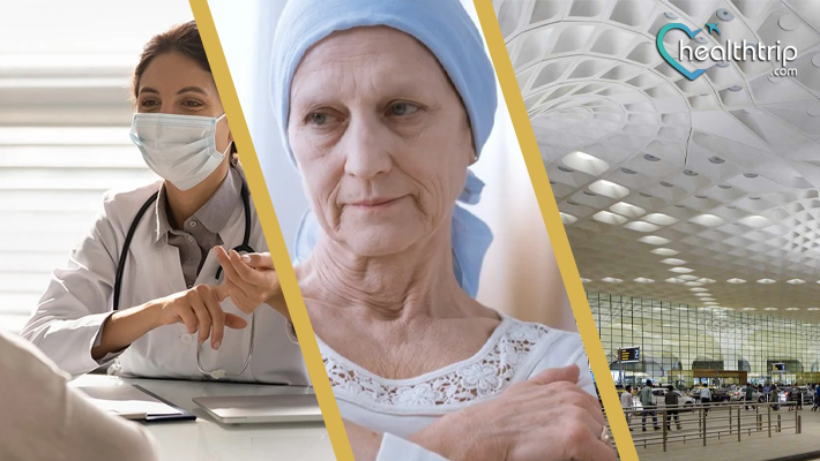 Cancer is a devastating disease that affects people all over the world. Iraqi patients who are seeking cancer treatment may find it beneficial to travel to India, where there are many reputable hospitals and experienced doctors specializing in cancer treatment. However, traveling to a foreign country for medical treatment can be overwhelming, so it is important to plan ahead and take necessary precautions to make the journey as smooth and successful as possible.
Book free consulting session with HealthTrip expert
Researching Hospitals and Doctors
The first step for Iraqi patients who are considering traveling to India for cancer treatment is to research hospitals and doctors. There are many hospitals in India that specialize in cancer treatment, and it can be challenging to determine which one is the best fit for a patient's needs. Patients can start by checking the websites of hospitals as well as the medical tourism companies such as healthtrip.com and reading reviews from other patients who have received treatment there. They can also ask their current doctors for recommendations.
When researching hospitals, it is important to ensure that they are accredited by a recognized organization such as the Joint Commission International (JCI) or National Accreditation Board for Hospitals & Healthcare Providers (NABH). These accreditations ensure that hospitals meet certain standards for patient care and safety.
Getting a Medical Visa
Iraqi patients traveling to India for medical treatment need to obtain a medical visa. The visa process can take up to a month, so it is important to apply well in advance. Patients will need to submit their medical records, a letter from the treating doctor in Iraq, and a letter from the hospital in India confirming the appointment for treatment. Patients should also keep a copy of their visa and passport with them at all times during their trip.
Arranging for Accommodation
Patients will need to arrange for accommodation during their stay in India. Many hospitals have tie-ups with hotels near the hospital, which can provide discounted rates for patients and their families. Alternatively, there are many online platforms that can help patients find suitable accommodation. Patients should consider factors such as proximity to the hospital, availability of transportation, and accessibility.
Planning for Transportation
It is important to plan for transportation in India. Patients can either hire a taxi or use public transportation to get around. It is recommended that patients arrange for transportation through the hospital or their accommodation provider. This can help ensure that patients arrive at their appointments on time and safely. However, patients can get all the services related to their medical trip by just opting healthtrip.com service.
Taking Necessary Precautions
Iraqi patients should take necessary precautions when traveling to India. This includes getting vaccinated against diseases that are prevalent in India, such as hepatitis A and B, typhoid, and influenza. Patients should also carry their medical records and prescription medications with them. It is also important to drink only bottled water or water that has been boiled and filtered and avoid street food and eat only cooked food. Patients should use mosquito repellent to prevent mosquito-borne illnesses such as dengue fever and malaria. Patients should also be cautious when crossing the street as traffic can be chaotic.
Learning about the Culture
It is important for Iraqi patients to learn about the culture in India before they travel. India has a diverse culture, and patients should be respectful of local customs and traditions. Learning a few basic phrases in the local language can also be helpful in communicating with locals.
Planning for Post-Treatment Care
After the treatment is complete, patients will need to plan for post-treatment care. This may include follow-up appointments with the treating doctor, medication, and rehabilitation. Patients should discuss these plans with their doctor in India before they leave.
Additionally, it is important to note that medical tourism in India is a booming industry, with patients from around the world seeking affordable and high-quality medical care. India has some of the world's leading cancer treatment facilities and oncologists, making it a popular destination for cancer treatment.
Brief Travel Guide for Iraqi Patient
Choose a hospital in India for cancer treatment.
Apply for a medical visa to enter India.
Plan your travel and arrange for accommodations.
Prepare for treatment by discussing your plan with doctors in Iraq and India.
Follow guidelines given by the hospital and doctor during treatment.
Follow-up with your doctor in Iraq for post-treatment care.
In summary, traveling to India for cancer treatment can be a good option for Iraqi patients. Healthtrip.com can provide end-to-end support to Iraqi patients traveling to India for cancer treatment, making their journey as smooth and stress-free as possible. It also helps obtain a medical visa, arranging for accommodation and transportation, take necessary precautions, learning about the culture, and planning for post-treatment care.