Top Vascular Surgeons for Varicose Veins Treatment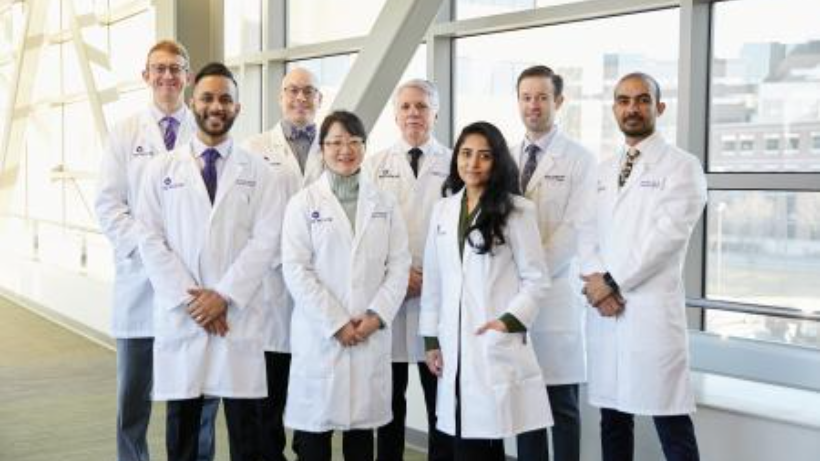 Introduction
When it comes to addressing varicose veins, seeking the expertise of a skilled vascular surgeon is paramount. These medical professionals specialize in diagnosing and treating conditions related to the blood vessels, providing patients with tailored solutions for their vascular health. In this guide, we will introduce you to some of the top vascular surgeons renowned for their proficiency in varicose vein treatment. Their extensive experience, commitment to patient well-being, and innovative approaches make them stand out in the field of vascular surgery. Whether you're seeking minimally invasive procedures or surgical interventions, these surgeons have a track record of delivering exceptional care and successful outcomes for individuals dealing with varicose veins.
Book free consulting session with HealthTrip expert
Here are some top vascular surgeons
Additional Director & Head - Cardiothoracic And Vascular Surgery
Consults at : Max Super Speciality Hospital, Patparganj
Dr. Vaibhav Mishra is an expert doctor in Total Arterial Bypass using B/L IMAS and MInimally Invasive Cardiac Surgery and does entire spectrum of Adult Cardiothoracic & Vascular Surgery with ease and grace.
Dr Mishra committed to excellence in patient care, basic & clinical research on disease affecting patients.
His primary goal is to provide his patients with customized best treatment options available in surgical care.
This kind of personalized care is what differentiates Dr. Vaibhav Mishra from the rest.


Treatments Offered
Aneurysm repair
Angioplasty and stenting
Varicose vein surgery
Sclerotherapy
Director - Vascular & Endovascular Department
Consults at: Fortis Escorts Heart Institute
BLK-Max Super Speciality Hospital, New Delhi
Dr. Suhail Naseem Bukhari is a caring, skilled professional, dedicated to simplifying what is often a very complicated and confusing area of health care.
Dr. Suhail Naseem Bukhari works as a Visiting Consultant in the Vascular Surgery department.
Dr. Bukhari has over 20 years of experience as a surgeon.
In India, Dr. Suhail Naseem Bukhari is well-known as a vascular and endovascular surgeon.
He has received widespread praise for his adaptability and patient-centered philosophy.


Specialty:
Vascular & Endovascular Surgery
Director - Vascular Surgery
Consults at: Max Healthcare Saket
Dr.(Col) Kumud Rai is an experienced Vascular and Endovascular surgeon.
He was the President of the Vascular Society of India and several Vascular Surgeons are trained under his supervision.


Areas Of Interest
Aortic aneurysm repair – Open & EVAR.
Peripheral Bypass Surgery – open & stent.
Varicose Veins – Laser, RFA, Surgery.
Dialysis access procedures – fistula, grafts.
Carotid endarterectomy.
Carotid body & other vascular tumors/malformations.


Awards
Presidential Citation Award, SVS, Jun15
Pioneer in Vascular Surgery Award, INDOVASC, Mar 2015
Vice President International Society for Vascular Surgery
Sena Medal by President of India for services in Kargil War
Consultant - Vascular Surgeon
Consults at: MGM Hospital, Chennai
Dedicated Vascular Surgeon with indepth knowledge and experience in managing vascular surgical patients.
Trained and worked in reputed institutions with experience in working under NHS, UK.
Proactive and professionally committed to achieving the best possible outcome for each and every patient.
FIELD OF INTEREST:
To increase the awareness of stroke prevention and prevent further episodes of stroke in at-risk patients by carotid endarterectomy, and carotid stenting.
HAEMODIALYSIS ACCESS CREATION, SALVAGE -
To create AV Access and salvage/aid maturation by open endovascular interventions.
VARICOSE VEIN MANAGEMENT -
Painless, scarless method of management of Varicose Veins under Local Anaesthesia and as daycare procedure by endovenous ablation, non-thermal techniques
Senior Consultant - Vascular Surgery
Consults at: Gleneagles Global Health City, Chennai
Dr Rajarajan Venkatesan is a postgraduate from PGIMER (Post Graduate Institute of Medical Education & Research), Chandigarh, it is a prestigious apex institute and tertiary care center in India.
He worked as a Post MS Registrar in General and Vascular surgery for one year and 7 months at PGIMER, Chandigarh under Prof. R. N. Kataria, Prof. S. M. Bose & Prof. Arunanshu Behera.
Dr Rajarajan Venkatesan also worked at Nizam's Institute of Medical Sciences at Hyderabad for 11 months in the Department of Vascular and Endovascular Surgery under Prof. Pinjala Ramakrishna. Overall, he has got experience of 14 years in the field of vascular surgery.


Experience -
Senior Consultant & Assistant Professor, Department of Vascular Surgery, at SRM Medical College Hospital & Research Centre, SRM University, Chennai.
Senior Consultant-Vascular & Endovascular Surgery (Visiting) , Global Health city, Chennai.
Consultant Vascular Surgeon, MIOT Hospitals, Chennai.
Registrar in M Ch (Advanced Vascular Surgical Training)Madras medical college & General Hospital , Chennai.


Area of Interest
Foot salvage vascular procedures in Diabetic foot
Endovascular procedures of peripheral arteries
Vascular Trauma
AV access especially in Paediatrics
He is also skilled in a variety of other vascular surgery procedures, including:
Aneurysm repair
Angioplasty and stenting
Bypass surgery
Carotid endarterectomy
Varicose vein surgery
Dialysis access surgery
Endovenous thermal ablation
Sclerotherapy
Lymphedema surgery
Senior Consultant - Vascular Surgery
Consults at: Fortis Memorial Research Institute, Gurgaon
Dr. Himanshu Verma has over a decade of experience in the best medical centers of India and the USA (Mayo) in treating various complex vascular diseases using both endovascular (minimally invasive) and open surgical techniques.
His clinical focus is on the treatment of aortic aneurysms, redo i.e. previously failed vascular procedures, peripheral gangrene, varicose vein & diabetic foot, etc.
He is an expert in performing complex vascular surgeries under local anesthesia thereby reducing procedure-associated risks and staying in hospital.
Dr. Verma has also performed more than 3,000 complex AV fistula surgeries for dialysis patients.
He has an avid interest in being up to date with recent developments in Vascular surgery and to his credit has over 40 publications including 9 book chapters and more than 25 presentations in prestigious national and International forums.


Specialty areas of interest
Complex redo vascular surgeries
Abdominal Aortic aneurysm repair
Aortic and peripheral bypasses for atherosclerotic diseases
AV fistula/ BVT/ Graft for dialysis access
Varicose vein – Laser/RFA/ Iliac vein stenting
Diabetic foot- Angioplasty/ Bypasses & wound care
Thrombolysis for DVT & Acute limb ischemia
Conclusion:
In the pursuit of effective varicose veins treatment, the expertise of top vascular surgeons is indispensable. Driven by a commitment to patient well-being, these specialists offer a range of innovative approaches, from minimally invasive procedures to surgical interventions. With a focus on personalized care and a track record of successful outcomes, these distinguished surgeons, including Dr. Vaibhav Mishra, Dr. Suhail Naseem Bukhari, Dr. Kumud Rai, Dr R Jayakrishnan, Dr Rajarajan Venkatesan, and Dr. Himanshu Verma, stand out in the realm of vascular surgery. Choose excellence for your vascular health.