Top Urologists for Urethral Stricture Surgery in India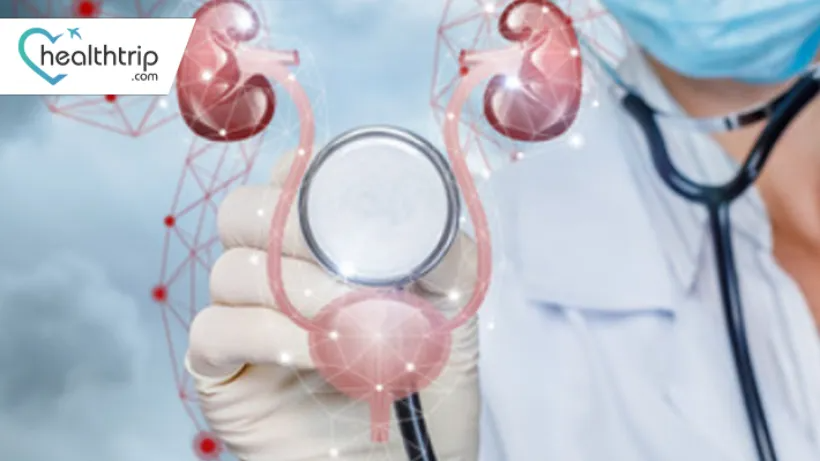 Urethral stricture, a narrowing of the urethra, can be a painful and distressing condition that affects men of all ages. Fortunately, India is renowned for its skilled urologists who specialize in performing urethral stricture surgeries with precision and care. In this blog, we'll introduce you to some of the top urologists in India known for their expertise in treating urethral strictures. Whether you're a local resident or a medical tourist seeking top-notch care, these specialists have earned their reputation as leaders in the field.
Book free consulting session with HealthTrip expert
Urethral stricture surgery
Urethral stricture surgery is a medical procedure designed to address the narrowing of the urethra—a tube that carries urine from the bladder out of the body. This condition, known as urethral stricture, can result from inflammation, infection, or injury, leading to difficulties in urination. Surgical interventions aim to widen or repair the narrowed section of the urethra. Common techniques include urethral dilation, direct visual internal urethrotomy (DVIU), and urethroplasty. The choice of surgery depends on the severity and location of the stricture. Successful procedures can alleviate urinary difficulties and improve overall quality of life.

Consultant - Nephrologist / Urologist
Consults at :
Dr. Ashutosh Baghel is a Urologist at Wockhardt Hospital, Mira Road, Mumbai, with 16 years of experience in Urology.
He practices not only at Wockhardt Hospitals in Mira Road but also at Wockhardt Borivali Clinic in Borivali West, Mumbai, and Wockhardt Vasai Clinic in Vasai West, Mumbai.
Dr. Baghel obtained his MBBS degree from Maharshtra University of Health Sciences in 2004, followed by an MS in General Surgery from the same institution in 2010.
He further specialized by completing DNB in Urology/Genito-Urinary Surgery from the National Board Of Examination in 2016.
His expertise covers various areas, including Onco-Urology, Stone Diseases (Kidney, Ureter, Bladder), Laser Surgery, Infertility, Arterio Venous Fistula (AVF), Renal Transplant, and Laparoscopic & Robotic Urology.
Consultant - Urologist
Consults at :
Dr. Pramod S. is a well-tainted urologist based in Bengaluru, with over 7 years of experience.
He is an expert in urinary stone disease, laser prostatectomy, andrology, and male sexual dysfunction.
Dr. Pramod S. has published several scientific articles in national and international medical journals.
Educational Qualifications: MBBS, MMC, Mysore; MS (General Surgery), MMC, Mysore; MCh (Urology), BMC, Bengaluru.
Experience: Assistant Professor - Urology at Father Muller, Mangalore and St. John's Medical College, Bengaluru; Consultant - Urologist at Kamineni Hospital, Hyderabad, and Narayana Hrudayalaya, Ahmedabad.
Expertise: Radical Prostatectomy, Laparoscopic Pyeloplasty, Ureteroscopy, Urethroplasty, Renal Transplantation, Laparoscopic Donor Nephrectomy, Uro-Oncology, TRUP, PCNL, RIRS, PCNL.
Consultant - Urologist
Consults at :
Indian Spinal Injuries Center, New Delhi
Dr. Dinesh Suman is a urologist with over 16 years of experience in diagnosing and treating a wide range of urological conditions. His clinical focus includes the treatment of conditions such as erectile dysfunction, bladder cancer, genitourinary tract infections, priapism, Peyronie's disease, urethral injuries, and infertility in men.
Dr. Dinesh Suman has expertise in the diagnosis and treatment of both surgical and non-surgical urological conditions. He is experienced in performing a variety of surgical procedures, including minimally invasive surgeries, and has a strong background in treating conditions that affect the urinary tract, kidneys, bladder, and reproductive system.
Dr. Suman is a life member of the Urological Society of India (USI), the Spinal Cord Society, and the International Continence Society. He has also presented papers and posters at various national and international conferences and has published numerous articles in peer-reviewed medical journals.
Area of interest
Dysfunction, bladder cancer,
Genitourinary tract infections,
Urologist
Consults at :
Dr. Rajesh Taneja is a urologist at the Indraprastha Apollo Hospitals, New Delhi. He is an experienced urologist who tried his hands at the Holmium Laser Enucleation of Prostate (HoLEP) technique. Apart from that, he has experience in performiing various other surgeries like Laparoscopic surgery, Minimally invasive and major stone surgery, GU prosthetics, Cryosurgical ablation of prostate and renal lesions, Robotically-assisted laparoscopic radical prostatectomy, etc.
Areas Of Interests:
Holmium Laser Enucleation of Prostate ( HoLEP)
Urologic oncology
Female and pediatric urology
GU prosthetics
Laparoscopic surgery
Robotically-assisted laparoscopic radical prostatectomy
Cryosurgical ablation of prostate and renal lesions
Minimally invasive and major stone surgery
GU prosthetics
Urethral Stricture Surgery
Laparoscopic surgery
Conclusion
Urethral Stricture Surgery is a specialized procedure designed to alleviate the restrictive effects of urethral strictures, restoring proper urinary function. Whether employing dilations, urethrotomy, or reconstructive techniques like urethroplasty, the goal is to widen or repair the narrowed urethra. This surgery significantly improves the quality of life for individuals facing challenges with urination due to strictures. While advancements in surgical techniques enhance success rates, postoperative care and regular follow-ups are crucial. Collaboration between patients and healthcare providers ensures optimal outcomes, emphasizing the importance of personalized treatment plans in addressing urethral strictures effectively.