Top Hematologists for Thalassemia Treatment in India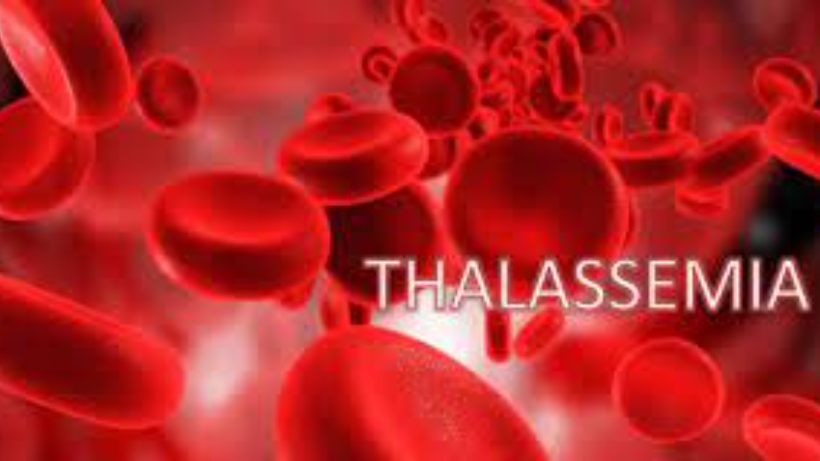 Introduction
Thalassemia is a genetic blood disorder characterized by the reduced production of hemoglobin, the protein responsible for carrying oxygen in our blood. It is a lifelong condition that requires ongoing medical care and management. Fortunately, India is home to some of the world's leading hematologists who specialize in the treatment of thalassemia. In this blog, we will explore some of the top hematologists in India who have made significant contributions to the field of thalassemia treatment.
Thalassemia is a group of inherited blood disorders that affect the production of hemoglobin, the protein in red blood cells that carries oxygen. There are two main types of thalassemia: alpha thalassemia and beta thalassemia. Alpha thalassemia is caused by a deletion or mutation in one or more of the genes that code for alpha globin chains. Beta thalassemia is caused by a deletion or mutation in the gene that codes for beta globin chains.
Thalassemia can cause a variety of symptoms, including anemia, fatigue, shortness of breath, and pale skin. In severe cases, thalassemia can lead to heart disease, liver disease, and other complications.
Book free consulting session with HealthTrip expert
India
Director - Blood Disorders And Bone Marrow Transplant
Consults at :
Dr Rahul Bhargava became the first Indian doctor to do and popularize stem cell transplant in multiple sclerosis.
Owing to his vast experience in this field, Dr Bhargava is considered as one of the best stem cell transplant expert in Delhi and Gurgaon.
He and his team have successfully completed more than 400 transplants. His longstanding vision of the first integrated centre of excellence in Haematology, paediatric haematology and stem cell transplant has been fulfilled at Fortis Memorial research Institute.
Due to his active involvement with the community in building awareness around various blood disorders, he is considered as one of the best hematologist in Delhi and Gurgaon.


Areas Of Interests
Benin haematology, hematoncology
Paediatric hematoncology
Matched sibling and unrelated and haploidentical transplants
Hematopatholgy and molecular haematology
Director & Senior Consultant - Deptt. Of Bone Marrow Transplant
Consults at: anemia
Dr. Dharma Choudhary is a well-known bone marrow transplant (BMT) specialist in India.
He is currently associated with BLK Super Speciality Hospital in New Delhi as the Director of the Department of Hematology and Bone Marrow Transplant.
Dr. Choudhary has more than 20 years of experience in the field of hematology and BMT.
He completed his medical education from the prestigious All India Institute of Medical Sciences (AIIMS), New Delhi.
He then pursued his higher education in hematology and BMT from some of the most reputed institutions in the world, including the University of Minnesota and the Fred Hutchinson Cancer Research Center in Seattle, USA.
Dr. Choudhary's expertise lies in the treatment of various blood disorders such as leukemia, lymphoma, multiple myeloma, aplastic anemia, thalassemia, and sickle cell anemia.
He specializes in performing both autologous and allogeneic bone marrow transplants and has successfully performed more than 1,500 BMT procedures in his career.
Apart from his clinical work, Dr. Choudhary is also actively involved in research and has published several research papers in national and international journals.
He is a member of several prestigious medical societies, including the American Society of Hematology and the European Society for Blood and Marrow Transplantation.
Dr. Dharma Choudhary is highly respected in the medical community and is known for his compassionate and patient-centric approach.
His vast experience and expertise make him one of the most sought-after BMT specialists in the country.


Additional Director & Hod - Blood Disorders And Bone Marrow Transplant
Consults at :
Dr Vikas Dua is Paediatric Hemato Oncologist and bone marrow transplant specialist of the generation.
Dr.Dua's results in the field of Paediatric Haematology Oncology and BMT have been some of the best.
He and his team has done 200+ paediatric transplants.
He is known for his excellent outcome in stem cell transplant specially in Paediatric haploidentical transplant and he has done some of the very rare transplants which nobody else has done in India.
Areas Of Interest
Benign Paediatric haematology
Hemato-oncology
Matched sibling and unrelated and Paediatric haploidentical transplants
Senior Consultant - Medical And Haemato Oncology , Cancer Institute
Consults at :
Dr. Neha Rastogi has been trained in various premiere Institutes of India and abroad like Sir Gangaram Hospital (Delhi), BJ Wadia Hospital for children (Mumbai) and Vancouver General Hospital (Canada) where she learned the advances in Pediatric Hematology, Oncology, Immunology and Bone marrow transplantation.
She is trained in diagnosing and treating all kinds of anemia, thalassemia, hemophilia, platelet disorders, blood cancers (leukemia) and solid tumors.
She brings along her expertise in diagnosing and treating various primary immunodeficiency disorders.
She also has a rich experience of performing Hematopoietic stem cell (Bone marrow) transplantation of children and young adults, especially with half-matched (haploidentical) and unrelated donors.
She has a keen interest in cellular and immune therapy, which she thinks will change the face of oncology and transplantation in future.
She has authored a number of publications, and has been actively involved in various seminars, workshops and conferences.
Specialization and Expertise
Hematopoietic Stem Cell Transplantation
Pediatric Hematology and Oncology
Primary Immunodeficiency Disorders
Director - Paediatric Hemato Oncology & Bone Marrow Transplant Medical And Haemato Oncology , Cancer Institute
Consults at :
Dr. Satya Yadav treats children with blood and cancer disorders at Medanta Hospital, Gurugram, India.
His clinical focus is primarily pediatric Leukemia and Bone Marrow transplantation.
He has a goal to make BMT available and affordable to all those who need it.
After finishing his training in Pediatrics from Delhi he went to Sydney, Australia, and worked as a fellow (2002-2005) in Pediatric Hemato-Oncology at The Children's Hospital at Westmead.
He has an experience of over 15 years and has performed more than 400 blood & marrow transplants including 50 unrelated donor/cord transplants and 50 HaploIdentical Bone Marrow transplants.
He has published in various national and international journals with nearly 500 citations.
He was a teaching faculty for the fellowship of National Board of Examinations (FNB) in Pediatric Hematology Oncology at Sir Ganga Ram Hospital for 6 years.
Specialist in Pediatric Leukemia and Bone Marrow Transplant.
Worked as a fellow in Pediatric Hemato-Oncology at The Children's Hospital at Westmead, Australia.
Specialization and Expertise
Pediatric Leukemia
Pediatric Blood Disorders
Pediatric Oncology
Blood & Marrow Transplantation