Top Doctors for Stroke Treatment in India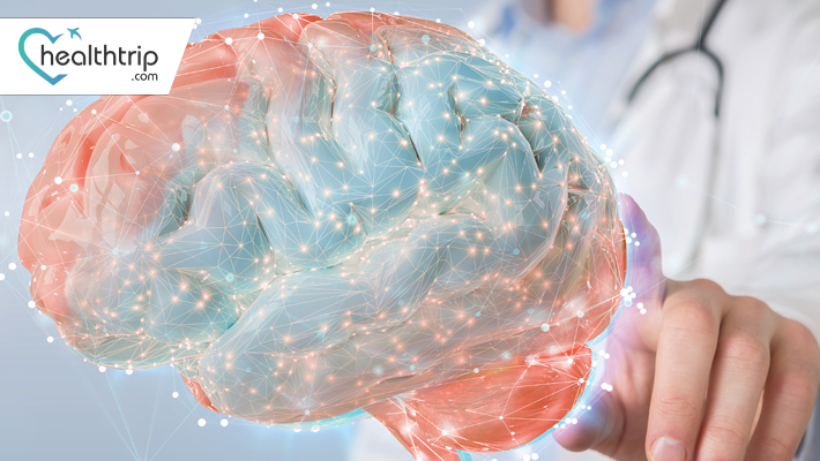 Introduction:
Embarking on the path of stroke recovery is a journey that demands not only urgency but the expertise of seasoned medical professionals. In India, a country at the forefront of medical advancements, stroke treatment is characterized by a blend of innovative interventions and compassionate care. This blog is a guide to understanding the landscape of stroke treatment in India, introducing you to leading neurologists, rehabilitation specialists, and cutting-edge approaches that collectively contribute to the holistic and effective management of strokes. Join us as we delve into the realm of stroke treatment, where medical excellence meets the imperative mission of restoring lives.
Book free consulting session with HealthTrip expert
Stroke:
A stroke is typically caused by a lack of blood flow to the brain, which is frequently caused by a clot or blockage in an artery. Many interventions can now be used to prevent a stroke, but time is crucial in such circumstances to prevent strokes. The B.E. F.A.S.T. mnemonic is useful for remembering the symptoms of a stroke: B: Balance issues; E: Changes in vision; F: Facial weakness; A: Arm weakness; S: Speech; and T: Time.
These signs and symptoms do not always indicate a stroke.


Senior Director & Hod - Neurology, Neurosciences
Consults at: Max Super Speciality Hospital, Patparganj
Dr. Sanjay Saxena is a Senior Director and HOD of Neurology at Max Super Speciality Hospital in Patparganj and Vaishali.
He has more than 20 years of experience in the field of Neurology.
He specializes in the treatment of Botulism Toxin Injection Therapy, Movement Disorders & Parkinson disease, Headaches.
Dr. Saxena completed his D.M. in Neurology from G.B. Pant Hospital in 1999.
He also holds DNB Registrar (Neurology) from Sir Ganga Ram Hospital, MD (Medicine) from J.N.M.C., Aligarh, and MBBS from J.N.M.C., Aligarh.


Areas Of Interest:
Stroke
Multiple Sclerosis
Epilepsy
Movement Disorders


Senior Consultant - Neurology
Consults at: Jaypee Hospital
Dr. Manish Gupta is a Senior Consultant in Neurology at Jaypee Hospital in Noida, India.
He is a highly experienced neurologist with over 10 years of experience in the field.
He specializes in the treatment of a wide range of neurological disorders, including:


Areas Of Interest
Stroke Management & Thombolysis
Epilepsy – Adult as well as Pediatrics
Headache – All types – Specially Migraine
Dementia – Alzheimer's disease and others
Neck pain, Back pain and other atypical pain


Senior Consultant - Pediatric Neurology
Consults at :
Dr. Vineet Bhushan Gupta is a highly experienced pediatrician based in Sarita Vihar, Delhi, with 37 years of experience in his field.
He is currently associated with Indraprastha Apollo Hospitals in Sarita Vihar.
Dr. Gupta completed his MBBS from Kanpur University in 1986 and later went on to pursue MD in Pediatrics from the same university in 1990.
He has extensive knowledge and expertise in the diagnosis and treatment of childhood illnesses and has been practising paediatric medicine for over three decades.
Dr. Gupta provides a wide range of healthcare services to children, including preventive healthcare, routine checkups, and vaccinations.
He is experienced in managing a variety of paediatric conditions, including infections, allergies, asthma, and other chronic illnesses.
He is also well-versed in managing emergency situations such as fever, seizures, and accidents.


Area of interest
Evaluation of children with cerebral palsy and therapy by Injection Botox
Management of epilepsy
Management of Headache
Management of Brain Infections
Stroke
Senior Consultant - Neurology
Consults at: Indraprastha Apollo Hospital
Dr. (Prof.) P. N. Renjen, graduated from the Gandhi Medical College, Osmania University Hyderabad and did his DM Neurology from one of the most prestigious Institutes of the country - The National Institute of Mental Health & Neurosciences (NIMHANS), Bangalore where he received his Neurology training.
Dr. Renjen is a fellow of the Royal College of Physicians & Surgeons of Glasgow UK & Fellow of Royal College of Physicians Edinburgh & Ireland.
He is a fellow of the American Academy of Neurology and elected member of National Academy of Medical Sciences.
He has been delivering scientific lectures all over the country and has published more than 75 scientific papers in national and international journals of repute and has also written chapters in books.
His special interest is vascular neurology.
He is Past-President of Delhi Neurological Association and also a nominated member EC of European Stroke Association.
Consults at: Fortis Memorial Research Institute, Gurgaon
Dr Praveen Gupta has vast experience in the field of neurosciences.
He is considered one of the best neurologist in Gurgaon and Delhi region.
Dr. Praveen Gupta has established three department in a span of nine years in three large corporate hospitals in Paras and Artemis.
He has a credit of starting first stroke center in Gurgaon and first to use solitaire for mechanical thrombolysis also started DBS in Gurgaon and DBS for epilepsy in Asia.
He is frequently invited speaker at National and International conferences. Treatments and services complete neuroscience center providing most advanced intervention in all form including all kind of stroke intervention/stroke rehabilitation / Botox / cerebral palsy / advanced second line management for multiple sclerosis / epileptic surgery / DBS surgery for PD patients.
Specialty Interests
Headache
Parkinson's Disease
Migraine
Epilepsy
Stroke
Somatoform disorder
DBS for Parkinsonism/Epilepsy