Top Stomach Specialists in India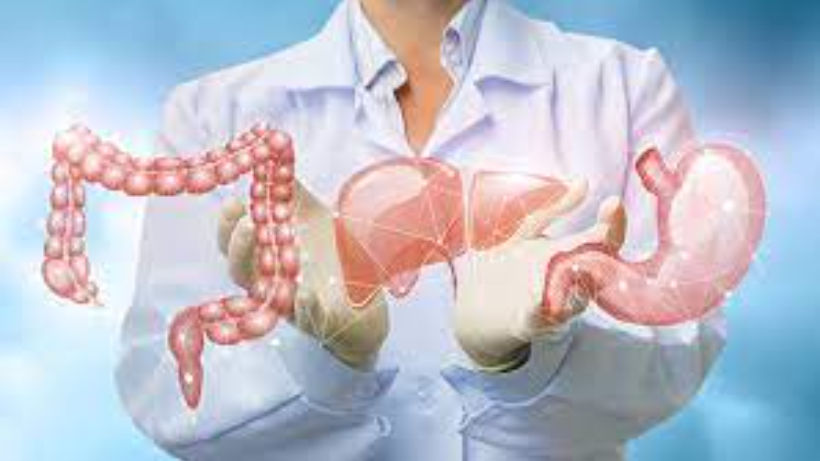 Introduction

In a nation teeming with diverse cultures, rich traditions, and sumptuous cuisine, India's gastronomic delights are nothing short of a feast for the senses. However, alongside this culinary paradise, stomach-related ailments can sometimes plague individuals, leading them to seek the expertise of top stomach specialists in the country. This article serves as a guide to navigating the realm of digestive health, spotlighting the crème de la crème of stomach specialists in India who have dedicated their careers to alleviating stomach-related concerns.
Book free consulting session with HealthTrip expert
1. Dr. Vivek Vij
With 20+ years of experience, Dr. Vivek Vij is one of the most sought-after liver surgeons in India known for expertise in Liver Transplantation & Hepatobiliary Sciences.
He and his team is recognized for conducting more than 4000+ cumulative liver transplants with minimum possible complications.
He is currently the Director of 'Liver transplant and Gastrointestinal Surgery' at Fortis Group of Hospitals..
Dr. Vivek Vij is a pioneering liver transplant surgeon credited with developing living donor surgery and standardizing safety protocols to achieve a 100% donor safety profile since the time of its inception in the country.
He is the first surgeon from the Indian subcontinent to publish a series of laparoscopic Donor Hepatectomy in 'Liver Transplantation'.
He is the founder of Liver transplantation and Hepatobiliary Sciences in Fortis group of Hospitals, starting a highly successful liver transplant programme initially at its Noida centre and then at Mohali.
Recognized for liver transplants with the lowest biliary complication rate, Dr. Vivek Vij is applauded for minimum expenses on post-operative biliary complications.
He aims to take Liver Transplant in India to a much higher level by improving basic research facilities for high-end research.
Awards
The only candidate from India to be selected in the prestigious 'Roche Preceptorship Training Program in Liver Transplantation' (2006) at the University of Alabama, USA.

Vivek Vij, Decision-Analysis for selection of Graft type in right Lobe LRLT Selection of Donor Grafts – Oral presentation and travel award in ILTS
Lowest Biliary Complication rate (<4%) in Living Donor Liver Transplant (LDLT) worldwide.
First to Graft harvest of the posterior sector for living-donor liver transplantation
First active Liver transplantation Centre in Uttar Pradesh
First to transplant with Cavo-atrial Anastomosis in India
Areas Of Interest
Liver Transplant
Hepato-Biliary Pancreatic Surgery
Laparoscopic Living Donor Hepatectomy
Advanced Upper & Lower GI Surgery
Adult & Paediatric Liver Transplant
Complex Liver Surgery
Advanced Pancreato-biliary Surgeries
Advanced Laparoscopic and Robotic Surgeries
Basic Science Research and Regenerative Medicine
2. Dr. Sanjay Khanna
Dr. Sanjay Khanna has a clinical experience in Gastroenterology and Hepatology of more than 16 years. He has done his MBBS and M.D. in Internal Medicine from IGMC Shimla.
He did his DNB in Gastroenterology from Sir Ganga Ram Hospital, Delhi. He has received his training in EUS (Endo ultrasound) at Denmark and training in third space endoscopy at China.
His area of interest is Therapeutic Endoscopy including Interventional endoscopy, EUS and third space endoscopy, Luminal Gastroenterology and Hepatology.
He has been a part of the Liver Transplant program at BLK Super Speciality Hospital. He has attended multiple national and international conferences and has written numerous papers and chapters in books.
He has also been involved in DNB teaching program in previous hospital.
Memberships
American Society of Gastrointestinal Endoscopy (ASGE)
American College of Gastroenterology (ACG)
Indian Society of Gastroenterology (ISG)
Society of Gastrointestinal Endoscopy in India (SGEI)
Indian National Association for Study of the Liver (INASL)
Association of Physicians of India (API)
Research Society for the Study of Diabetes in India (RSSDI)
3. Dr. M S Paul
Dr. M S Paul has raised the Gastroenterology department in Fortis Flt Lt Rajan Dhall Hospital.
He has a vast clinical experience, and in addition to routine endoscopy, colonoscopy and ERCP he is adept in all therapeutic procedures like Metallic stent placements in esophagus, biliary and pancreas tracts and liver related procedure like liver biopsies, FNAC from tumors, liver abscess drainage etc.
He has several years of teaching experience in one of the top medical institutions in Armed Forces Medical College and in Delhi University (Armed forces R R and Base Hospital Delhi Cantt).
4. Dr. Mukul Rastogi
Dr. Mukul has been working with Fortis Hospital, Noida, in Liver transplant Hepatology and Gastroenterology Unit, involved in the perioperative management of both cadaveric & live related liver transplantation.
He Has been involved in the perioperative management of more than 1300 liver transplant patients as chief hepatologist.
He is expert in managing all sort of post liver transplant complications like Biliary stricture, Acute and Chronic rejections, recurrence of disease, vascular problems and post transplant Liver biopsy.
Dr. Mukul has performed whole range of endoscopic procedures (including managing post-transplant biliary leaks and biliary strictures by means of ERCP)
He has special interest and experience in endoscopic management of chronic calcific pancreatitis.
His special interest is in managing fatty liver disease.
Awards
Winner of Rising Star (Hepatology) Times of India award.
5. Dr. Anand Sinha
Dr. Anand Sinha is a senior consultant Pediatric Surgeon and Pediatric ­Urologist with Fortis Vasant Kunj for last 6 years.
Dr. Anand Sinha is a trained Pediatric Robotic surgeon and is also well equipped with minimally invasive, endoscopic surgery and lasers in children.
He has played a major role in developing the department of Pediatric Surgery and Pediatric Urology in to one of the most well established centers for Pediatric Surgery in India.
The department boasts of a very high success rate in terms of treating newborns with birth defects and children with a wide variety of surgical needs.
Dr. Anand Sinha is well equipped with minimally invasive surgery, robotic surgery and lasers in children and has performed over 2000 complex and rare procedures over the last 6 years.
Along with a well-established team of pediatric anesthetists, neonatologists and pediatric intensivists, this place boasts of very low complication rates comparable to any of the best pediatric centers in the world.
6. Dr.Avnish Seth
Dr. Seth, MD, DM (Gastroenterology) is the Director of Gastroenterology Hepatobiliary Sciences and the Director of Fortis Organ Retrieval Transplant (FORT).
An Alumnus of Armed Forces Medical College, Pune. Dr. Seth completed his MD (Medicine) from Pune University and DM (Gastroenterology) from PGIMER, Chandigarh. He was earlier the Head of Department, Gastroenterology and Hepatobiliary Sciences, at the Army Hospital (Research Referral), New Delhi, where he established a successful liver transplant program and was awarded Vishisht Seva Medal by the President of India on 26th January 2009.
With fellowships in Liver transplant (Birmingham, UK) and Endoscopic ultrasound (South Carolina Alabama, USA), his areas of interest include treatment of hepatitis B, Hepatitis C, liver transplantation and advance GI endoscopic procedures. Formerly, Professor of Medicine at Delhi University, he is a Visiting Professor at Army College of Medical Sciences, New Delhi.
He has served as Governing Council member for Indian Society of Gastroenterology (ISG) and Society of GI Endoscopy of India (SGEI) and has over 100 publications to his name. Dr. Seth has pioneered organ donation after brain death in North India as Founder Director of Armed forces Organ Retrieval Transplant Authority (AORTA) and now as Director of Fortis Organ Retrieval Transplant (FORT) for all Fortis hospitals in the country.
A seasoned professional, Dr. Avnish Seth has over two decades of experience in Gastroenterology Hepatobiliary Sciences. An expert in Diagnostic Therapeutic GI Endoscopy, Colonoscopy, ERCP and Liver Transplantation
Specializations:Gastroenterologist
Treatments:
Chronic Liver Disease
Hepato-Biliary-Pancreatic
Hepatitis B and Hepatitis C.
Abdominal Pain Treatment
Vomiting of Blood
Loose Motions
Diseases Of Gastrointestinal tract and Liver
Endoscopy
Colonoscopy
Liver Transplantation
Gastroscopy
Piles Treatment (Non Surgical)
Liver Disease Treatment
Gastritis Treatment
Constipation Treatment
Awards
Dr. Seth has been instrumental in establishing the departments of Gastroenterology and Organ Retrieval Transplantation at several hospitals.
His areas of interest include Therapeutic GI Endoscopy, Endoscopic Ultrasound, Hepatitis B C, Liver Transplantation and Deceased Organ Donation.
A recipient of the Vishisht Seva Medal (VSM) from the President of India, Dr. Seth is actively involved in promoting health awareness through various lectures and forums.
7. Dr. Rajesh Kapoor
Dr. Rajesh Kapoor is a highly skilled liver transplant surgeon and also finds interest

in surgeries related to GI.

With expertise in performing all kinds of GI and Hepato Pancreato Biliary Surgeries, he has achieved quite a deed in his career.
Digestive disorders often revolve around issues with motility - the movement of food and waste through the digestive tract.
Dr. Rajesh Khanna's groundbreaking work in gastrointestinal motility has revolutionized the management of disorders like gastroparesis and functional dyspepsia.
His deep-seated understanding of neural and muscular mechanisms has positioned him as a luminary in the realm of gut motility disorders.
Dr. Khanna's research into innovative treatment modalities has given hope to patients who once felt trapped by their conditions, offering them a chance at a more comfortable and fulfilling life.
Areas Of Interest
GI Oncology
HPB Surgery
Bariatric & Metabolic Surgery
Laparoscopic Colorectal Surgery
Current Experience
Director, Gastro Intestinal and Hepato Pancreatic Biliary Surgery, Jaypee Hospital, Noida.
Previous Experience
Consultant - Surgical Gastroenterologist & Laproscopic Surgery - Anand Hospital.
Consultant - Surgical Gastroenterologist & Laproscopic Surgeon - Jaswant Rai Speciality Hospital.
Consultant - Surgical Gastroenterologist & Laproscopic Surgeon - Dhanvantri Hospital.
8. Dr. Varun Tadkalkar
Dr. Varun Tadkalkar is an experienced consultant gastroenterologist, hepatologist, and endoscopist with more than 7 years of experience.
He is currently associated with Fortis Hospital, Mulund.
He completed his DM in gastroenterology and acquired advanced endoscopy skills while working at a High volume gastroenterology centre in Gujarat.
Dr. Tadkalkar has a special interest in treating irritable bowel syndrome and advanced endoscopy procedures like ERCP and EUS.
Dr. Tadkalkar provides treatment for various digestive issues including abdominal pain, bloated stomach, indigestion, gas and gas pain, nausea and vomiting, rectal bleeding, diarrhea, and constipation or difficulty pooping.
9. Dr. Vaibhav Patil
Dr. Vaibhav Patil, consultant, Hepatology graduated from Topiwala National Medical college, Mumbai and did his post-graduation in Internal Medicine from the same institute.
He is privileged to complete his training in medical Gastroenterology from Chennai with an experience of working under the guidance of Prof. Mohammed Rela in Transplant Hepatology.
He completed his formal fellowship in Transplant Hepatology. At present he is working as consultant, Transplant Hepatologist at Dr. Rela Institute & Medical Centre, dealing with pre, peri and post liver transplantation medical issues as well as general Hepatology.
Expertise -
Autoimmune liver diseases.
Opportunistic infection post liver transplantation
Renal issues in liver disease.
Alcoholic liver disease and psychosocial aspects.
Metabolic liver diseases
Experience -
Chief intensivist, Zynova Heart Institute, Mumbai, India
Consultant Diabetologist & Metabolic physician, Mumbai, India
Fellow in transplant hepatology, Gleneagles Global Hospital, Chennai
Research Experience -
Thesis topic during Diploma Diabetology: To find out prevalence of adult onset type 1 Diabetes mellitus amongst outdoor young lean diabetics from stimulated C- peptide test.
Thesis topic during DNB Internal Medicine: Prolonged QT interval as marker of diabetic cardiac autonomic neuropathy.
Current: Predictors of Paracentesis induced Acute Kidney injury (AKI) in liver cirrhosis under guidance of Dr Jayanthi Venkataraman
10. Dr. Abhishek Agrawal
Dr. Abhishek Agrawal is a renowned Surgical Gastroenterologist with over 12 years of experience.
He has performed numerous complex Gastrointestinal, Hepatopancreatobiliary, Bariatric, and Liver Transplant Surgeries.
He has trained at world-class centers, utilizing cutting-edge technology to achieve exceptional results and patient satisfaction.
Specializes in Advanced minimal access and Robotic surgery for treating Benign and Malignant abdominal pathologies, as well as Weight loss/Diabetes (Bariatric Surgery).
Member of prestigious organizations including the Liver Transplant Society of India, Indian Association of Surgical Gastroenterologists, Indian Association of Gastrointestinal Endosurgeons, American College of Surgeons, Association of Minimal Access Surgeons of India, Indian Medical Association, and Association of Surgeons of India.
Completed his education at reputable institutions, including Kasturba Medical College, Manipal, Sardar Patel University, Gujarat, Amrita Institute of Medical Sciences, Kochi, and the National Board of Examinations, New Delhi.
Former Consultant and Assistant Professor at the Department of Surgical Gastroenterology and Liver Transplantation at All India Institute of Medical Sciences (AIIMS), Rishikesh.
Former Consultant Liver Transplant Surgeon and Surgical Gastroenterologist at Jaypee Hospitals, Noida, India.
Expertise in various areas, including Hernia, Surgery for Gallbladder conditions, Pancreatobiliary surgery, GI Oncosurgery, Minimal access surgery, Gastrointestinal Surgery, Abdominal wall reconstructions, and Bariatric and Metabolic Surgery.
Offers treatments such as Gastrointestinal Surgery (GI Surgery), GI Oncosurgery (Surgery for Cancer of GI Tract), Bariatric and Metabolic Surgery (Surgery for Weight loss/Diabetes), Minimal access surgery including Robotic Surgery, Pancreatobiliary surgery, and Surgery for Gallbladder conditions (Stones/Polyps) and hernia and abdominal wall reconstructions.
Awards
Gold Medal for securing 1st Rank in University examinations in MCh (Surgical Gastroenterology)
Gold Medal for securing 1st Rank in University examinations in MS (General Surgery)
Memberships:
Member of Liver Transplant Society of India (LTSI)
Member of Indian Association of Surgical Gastroenterologists (IASG)
Member of Indian Association of Gastrointestinal Endosurgeons (IAGES)
Member of American College of Surgeons (ACS)
Area of Interests:
Hernia
Surgery for Gallbladder conditions
Pancreatobiliary surgery
GI Oncosurgery
Minimal access surgery
Gastrointestinal Surgery
Abdominal wall reconstructions
Bariatric and Metabolic Surgery
Conclusion
India's top stomach specialists are not merely medical practitioners; they are architects of comfort, healers of discomfort, and advocates for a life unburdened by gastrointestinal woes. From pioneers who've rewritten the script of gastroenterology to champions of women's health and paediatric care, these specialists represent a mosaic of expertise, compassion, and innovation.
As individuals across the country savor the myriad flavors of India's culinary tapestry, they can find solace in the fact that these skilled professionals stand ready to address any stomach-related challenge that may arise. With their collective knowledge and dedication, India's top stomach specialists are guiding lights on the journey toward digestive well-being, enriching lives one healthy gut at a time. Through their pioneering research, patient-centric care, and transformative interventions, these specialists are not just doctors; they are beacons of hope, illuminating the path to a future where digestive health knows no bounds.
Read more: The Importance of Gut Health: Tips from Leading Gastroenterologists