Top Spine Specialists in India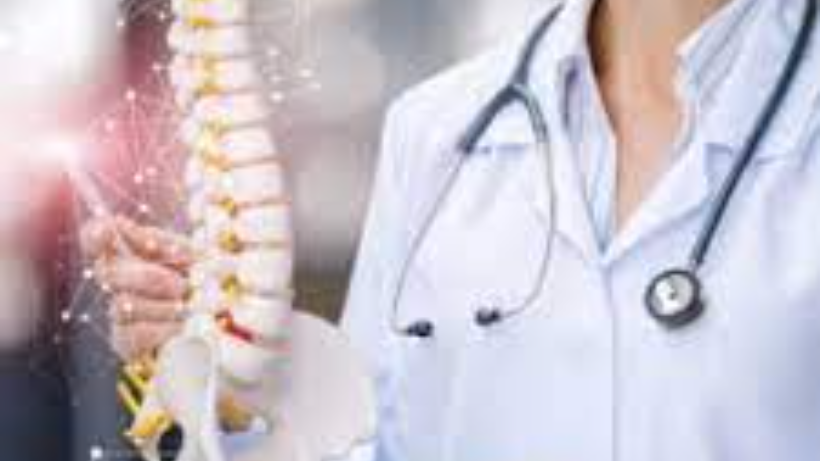 Introduction

Maintaining a healthy spine is crucial for overall well-being, as it plays a pivotal role in supporting the body's structure and facilitating movement. In India, a country renowned for its medical expertise, a group of exceptional spine specialists stand out for their dedication to spinal care excellence. These experts combine cutting-edge technology with compassionate care to provide innovative solutions for spinal issues. In this blog, we shine a spotlight on some of the top spine specialists in India who have made remarkable contributions to the field of spinal health.

Book free consulting session with HealthTrip expert
1. Dr. Vineesh Mathur
Dr. Vineesh Mathur has been the spine section director of the Medanta Bone and Joint Institute since its foundation in 2009.
With over 5000 independent procedures and 28 years of experience in Orthopaedics and spine, he has knowledge in surgeries.
Apart from medical practices, he has written articles on Orthopaedics and spine difficulties and has represented the institute and country at national and international levels.
The Indian Council of Medical Research and Rotary International have both awarded him research grants.
He received his orthopaedic training at the B.J. medical college in Ahmedabad, where he also earned his master's degree in 1991.
In 1995, he was elected to the renowned National Academy of Medical Sciences.
From 1992 to 1996, he was a registrar in Orthopaedics and spine at the All India Institute of Medical Sciences.
He is a member of the Indian Association of Spine Surgeons and the North American Spine Society, and he has been trained and served as a visiting fellow at hospitals in Korea, Turkey, the United States, Spain, and Denmark, including the Seoul National University Hospital.
Area of Interest
Spine Surgery
Spinal Deformity
Spinal Tumors
Awards
Junior Research Fellow 1987
Research Association 1993
Rotary Visiting Fellowship 2002
2. Dr. Manoj Miglani
Dr. Manoj Miglani is a skilled Orthopedic Surgeon with 26 years of overall experience, including 20 years as a specialist in Orthopedics, Joint Replacement, and Spine Surgery.
His expertise lies in both complex and simple spine and joint replacement surgeries. He is experienced in spine trauma, degenerative cases, and minimally invasive procedures such as endoscopic procedures and fixations.
Dr. Miglani provides various services including revision joint replacement, joint pain management, spinal therapy, knee replacement, Laminectomy, and more.
He has actively participated in workshops, delivered presentations, and published papers in his field.
Dr. Miglani is known for his attention to detail, accurate diagnosis, and compassionate approach towards patients.
He completed his MBBS from G B Pant Hospital/Maulana Azad Medical College, New Delhi, in 1997, and M.S. (Orthopedics) from All India Institute of Medical Sciences, New Delhi, in 2000.
He is a member of prestigious associations including AO Spine, Delhi Orthopedic Association, and Association of Spine Surgeons of India (ASSI).
His specializations include Orthopedic Surgery, Joint Replacement Surgery, Spinal Pain Management, Spine Surgery, Minimally Invasive Spine Surgeries, Endoscopic Procedures, Spinal Trauma, Total Hip Replacement, Acetabular Fixation, Cemented and Cementless Total Hip Replacement (THR) Surgery, Revision Hip Replacement, and more.
Read more: Understanding Bone Health: A Comprehensive Guide
3. Dr Hitesh Garg
Dr Hitesh Garg is the head of Ortho-Spine surgery unit at Artemis hospital, Gurgaon, India.
He has a rich experience of more than 15 years in spine surgery and has worked at many apex institutes around the globe like Yale University (USA), Shriners Hospital for Children, Philadelphia (USA).
He has done his graduation from AIIMS, New Delhi (Top most college of India) and post graduation from prestigious KEM Hospital, Mumbai.
In spite of being offered a faculty position in USA, he chose to come back to India with the aim to establish an advanced spine center of international repute in India.
He has strong academic interest, has published nationally and internationally and has written chapters in world renowned books on spine surgery
He has more than 5000 spine surgeries to his credit including more than 2500 spinal fusions (TLIF, ACDF etc), 1000 deformity correction procedures (Scoliosis and kyphosis), 300 lumbar and cervical artificial disc replacements, 500 fracture treatments and 500 other complex surgeries like spinal tumour, congenital defects and spino-pelvic fixations.
He uses the latest cutting edge technology during surgery such as Neuromonitoring, O-arm, Navigation, modular operation theaters and microscope which allows him to have a high success rate of almost 98 percent.
Dr. Hitesh Garg has operated on patients from more than 50 countries including USA, Canada, Australia, Germany, Iraq, Saudi Arabia, Oman, Sudan, South Sudan, Kenya, Nigeria, Zimbabwe, Malawi, Ethiopia, Uzbekistan, Tajikistan, Kazakhstan, Uganda, Turkmenistan, Nepal, Afghanistan, Bangladesh, Nepal besides India.
His clientele includes some of the very prominent national and international personalities including army officers, ministers, celebrities, sportspersons playing at national and international level, doctors and businessmen of national and international repute.
His special interest includes minimally invasive spine surgeries, motion preserving spine surgeries, cranio-vertebral and cervical spine surgeries and deformity correction procedures for scoliosis and kyphosis.
Dr. Garg believes in meeting patients' individual needs through comprehensive evaluation and treatment designed to help them achieve active, pain-free lifestyles.
He combines leading edge techniques with proven traditional methods to provide patients with the best care possible.
Clinical Focus:
Degenerative spine disorders, Spinal deformity, Spinal trauma, Spinal Infections, Osteoporosis, Spinal Tumours
Procedures:
Spinal Fusions (TLIF, ALIF, DLIF, Axial-LIF, PLIF, PLF)
Spinal deformity (Scoliosis and Kyphosis) correction
Artificial Disc Replacements (Cervical and Lumbar)
Minimally Invasive Spine Surgeries
Cervical Spine Surgery
Occipito-cervical and C1-C2 surgeries
Spinal tumours
Kyphoplasty and Vertebroplasty
Motion preserving surgeries for degenerative spine and scoliosis
Growing rod for scoliosis
Spinal Trauma surgeries
Pain Procedures: Epidural Blocks, radiofrequency Ablation, Spinal cord stimulator, Baclofen and Morphine Pumps, Percutaneous discectomy
Use following technologies during surgery:
Neuromonitoring
O-arm
Navigation
Modular operation theaters and microscope
Special interest:
Invasive spine surgeries
Motion preserving spine surgeries
4. Dr. Anuj Gupta
Dr. Anuj Gupta is a Consultant in Spine Surgery at Max Super Speciality Hospital, Vaishali.
He has over 6 years of experience in the field of Spine Surgery.
Dr. Gupta completed his M.S. in Orthopaedics from Ganesh Shankar Vidyarthi Memorial (GSVM) Medical College, Kanpur in 2015.
He obtained his M.B.B.S. degree from Sri Aurobindo Institute of Medical Sciences (SAIMS), Indore in 2010.
Dr. Gupta pursued a fellowship in Spine Surgery at Primus Super Speciality Hospital, Delhi from 2019 to 2020.
Prior to that, he also completed a fellowship in Spine Surgery at Indian Spinal Injuries Center (ISIC), Vasant Kunj, New Delhi from 2017 to 2019.
He has also served as a Senior Resident in Orthopaedics at Army College of Medical Sciences, New Delhi, and Guru Teg Bahadur Hospital, Delhi.
Dr. Anuj Gupta is a member of various professional organizations, including the Association of Spine Surgeons of India (ASSI), AO Spine, Royal College of Surgeons (England), International Society of Orthopaedic Surgery and Traumatology (SICOT), and International Medical Sciences Academy (M.I.M.S.A.).
Dr. Gupta was invited as a guest faculty in ISSICON 2020.
He has also contributed as an organizer in various spine conferences.
Dr. Anuj Gupta has published multiple research papers in the field of Spine Surgery.
He achieved the 1st rank in the ASSI Spine Fellowship Entrance Examination.
5. Dr. Mihir Bapat
Dr. Mihir Bapat is a highly respected and skilled spine surgeon
He has been practicing medicine for over 23 years
He is the Director of the Nanavati Max Institute of Spine Surgery
Dr. Bapat is recognized as a leading expert in the field of minimally invasive spine surgery
He specializes in degenerative spine conditions, fractures, tumors, and deformities such as scoliosis and kyphosis
Dr. Bapat has received numerous awards and honors for his contributions to the field of medicine, including The Karmarkar Gold Medal in surgery in 1994 and The Pandurangi Award for Best Resident in Orthopedics in 1996
He is a post-graduate teacher for Mumbai University, Diplomate National Board, and Asia Pacific AO Spine
Dr. Bapat is known for his expertise in minimally invasive lumbar disc and stenosis surgery, scoliosis and kyphosis correction, cervical spine and disc replacement, vertebroplasty, and craniovertebral surgery.
Speciality:
Minimally Invasive Lumbar Disc and Stenosis Surgery
Scoliosis and Kyphosis (deformity) Correction
Super Speciality
Cervical Spine and Disc Replacement
Vertebroplasty
Memberships:
Bombay Orthopedic Association. (BOS)
Indian Orthopedic Association (IOA) and Annual conference (IOACON)
AO spine
Bombay Spine society
Western India Regional Orthopedic Conference (WIROC)
Association of Spine Surgeons of India (ASSI) and Annual conference (ASSICON)
Johnson and Johnson Annual Travelling Fellowship Program
Bangladesh Spine Society
Maharashtra Orthopedic Association
Vidharbha Orthopedic Association
Awards
Achieved the Kamarkar Gold Medal (1994) for the highest score in surgery at GS Medical College Mumbai and second rank in surgery in Mumbai University
Received the Pandurangi Award (1996) for Best Resident in Orthopedics.
Received the IOACON Appreciation Award in 2005 for outstanding work in spine surgery.
Won the Best Clinical Research Paper Award in 2006 from the Association of Spine Surgeons of India.
Received the ASSI Award for Maximum Peer Reviewed Publications in 2006.
6. Dr Sandeep Vaishya
Dr Sandeep Vaishya is famous for using innovative techniques and their dedication to his patients has made him one of the best neurosurgeons in Delhi and Gurgaon.
He specializes in Minimal Invasive and Image Guided Neurosurgery, Intracranial Tumor Surgery including skull base tumors, Functional Neurosurgery.
He is also one of the best neurosurgeons in Delhi and Gurgaon for spinal surgeries, peripheral nerve surgeries, and brachial plexus Injuries.
He is also a pioneer in India, and a well-known expert in south Asia for Gamma knife surgeries.
Speciality Interests:

Intracranial Tumor Surgery, Including- skull base tumors
Minimal Invasive and Image Guided Neurosurgery
Spinal Surgery & Minimal Invasive Spinal Surgery
Functional Neurosurgery:- Deep Brain Stimulation for Parkinson's, Dystonia, OCD & Epilepsy, Surgery for spasticity and Surgery for pain
Gamma Knife Radio Surgery
Peripheral Nerve Surgery with special interest in Brachial Plexus Injuries
7. Dr. Vikas Tandon
Dr. Vikas Tandon is a Senior Consultant Spine Surgeon with 20 years of experience.
He works at Indian Spinal Injuries Center, New Delhi, India.
He completed his MBBS from Goa Medical College in 1997.
Dr. Tandon pursued DNB from St. Stephen's Hospital in 2003 and MNAMS.
He also completed a Fellowship in Spine Surgery from Harvard Medical School, USA, and fellowships in minimally invasive spine surgery from Germany and the United States.
Dr. Vikas Tandon was awarded the Best Paper Award at ISSICON-2007 for his paper on "Tuberculosis of the Spine."
He has published numerous articles in both domestic and foreign journals.
Some of the treatments provided by Dr. Tandon include Kyphosis (Hunchback) Treatment, Anterior Cervical Discectomy, Cervical Corpectomy, and Foraminotomy.
Previously, he held the position of Head of Department at Max Super Speciality Hospital, Patparganj, New Delhi, and Moolchand Hospital.
Dr. Tandon is a member of various associations, including Delhi Medical Council, Medical Council of India (MCI), and Indian Medical Association (IMA).
His special interests include Spinal Trauma Reconstruction, Lumbar Canal Stenosis, Scoliosis, Kyphosis, Spondylolisthesis, Tumors of the Spine, and Tuberculosis.
Areas of Interest:
Minimally invasive spine surgery
Spinal deformity correction
Revision spine surgery
Spinal Trauma Reconstruction
Lumbar Canal Stenosis
Scoliosis, Kyphosis
Spondylolisthesis
Tumors of Spine
Tuberculosis
8. Dr Saurabh Rawal
Dr Saurabh Rawal is one of the most specialized doctor in Spine surgeries and correction of spinal deformities.
He is associated with Indraprastha Apollo Hospital, New Delhi as Senior Consultant- Spine Surgery.
He is one of the handful of spine surgeons in the country to have completed a comprehensive 1 year clinical hands-on spine fellowship in North America.
He has completed 3 comprehensive spine surgery fellowships in Canada, Australia and India and is an expert in managing all spinal pathologies.
Dr. Rawall completed his medical degree from the prestigious All India Institute of Medical Sciences (AIIMS), New Delhi and went on to do his MS in Orthopaedics at AIIMS.

Following this, he was selected for the prestigious adult spine fellowship at the University of Calgary, Canada where he specialized in all aspects of adult spine surgery.

This 1 year fellowship included a 3 month stint with Dr. John Hurlbert (world famous neurosurgeon), where he received specialist training in cervical spine surgery including cervical disc replacement.
Professional Memberships:
Association of Spine Surgeons of India
Delhi Spine Soceity
India Orthopaedic Association
Delhi Orthopaedic Association
AO Spine International
Areas Of Interest
Minimally Invasive Spine Surgery
Paediatric Spine – Scoliosis and Kyphosis Correction
Cost Effective Spinal Surgery Solutions
Osteoporotic vertebral fractures
9. Dr. Charanjit Singh Dhillon
Dr. Charanjit Singh Dhillon, with 18 years of experience, serves as the Director of MIOT Centre for Spine Surgery at MIOT International Hospitals, Chennai.
He earned his MBBS from Topiwala National Medical College & BYL Nair Charitable Hospital in 1999.
Dr. Dhillon completed his MS in Orthopaedics from the same institution in 2003.
Furthering his specialization, he obtained FNB in Spine Surgery from DNB Board, New Delhi, in 2004.
He is an active member of several medical societies, including the Association of Spine Surgeons of India (ASSI), Bombay Orthopaedic Society, Spinal Cord Society of India, and Minimally Invasive Spine Surgeons of India.
Dr. Dhillon also serves as the AOSpine delegate representative for South India and is a member of the ASSI Executive Committee.
His extensive experience allows him to provide services such as Ligament Reconstruction, Ankle-Brachial Index, Foot Injury Treatment, Heat Therapy Treatment, and Neuropathy Assessment.
Dr. Dhillon's training spans across prominent medical centers in India, Europe, and the USA.
MIOT Centre for Spine Surgery, under his leadership, performs over 800 surgeries annually, addressing common issues like disc herniation, spinal trauma, degenerative disc conditions, failed-back syndrome, spine infections, osteoporosis, and spinal tumors.
10. Dr. Kalidutta Das
Dr. Kalidutta is a well-known and respected orthopaedic Surgeon in New Delhi, as well as an experienced orthopedic and spinal surgeon in his area.
He has over 25 years of expertise and is presently working as a consultant at the Indian Spinal Injuries Clinic in New Delhi.
Throughout his career, he has worked at a variety of national and international hospitals. His areas of specialisation include Degenerative & Deformity, as well as Orthopaedics & Spine Injuries.
He has also received spine surgery training in India and overseas.
Dr. Das is a member of the Association of Spine Surgeons of India, Osteosynthesis Spine Switzerland, Spinal Cord Society of India, Delhi Orthopaedic Association, as well as the Indian Society for Bone and Mineral.
Dr. Das received a Gold Medal Prize at ISSICON-2009 Chandigarh, where he gave a paper on "lower Cervical TB C3-C7" from December 18-20, 2009.
He also diagnoses and controls disorders affecting the spine, brain, and nervous system, such as congenital anomalies, tumours, trauma, vascular difficulties, brain and spine infections, stroke, and any degenerative spine conditions.
Area of Interest
Degenerative & Deformity
Orthopaedics & Spine Injuries
Awards
Gold Medal Prize at ISSICON-2009 Chandigarh,
Conclusion
India's top spine specialists are at the forefront of advancing spinal care through their expertise, innovation, and commitment to patient well-being. Their holistic approaches, coupled with state-of-the-art techniques, make them leaders in the field. Whether you're dealing with chronic back pain or a complex spinal condition, consulting these specialists can lead to improved quality of life and enhanced spinal health. Remember, a healthy spine is the foundation for a healthy and active life.