Top Neurosurgeons for Spinal Cord Injury Treatment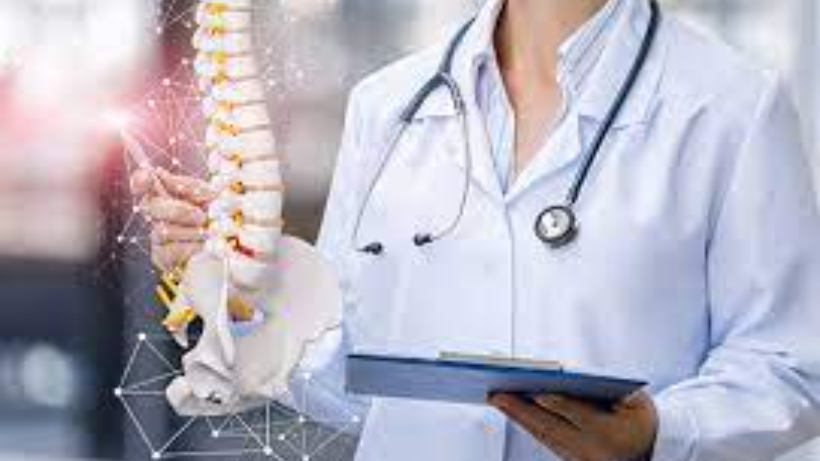 Introduction
When it comes to spinal cord injury treatment, choosing the right neurosurgeon is paramount. The following list highlights some of the top neurosurgeons who specialize in spinal cord injury treatment in India, particularly at the renowned Indian Spinal Injuries Center in New Delhi. These highly qualified and experienced neurosurgeons have dedicated their careers to improving the lives of patients with spinal disorders. Below, you will find brief profiles of these experts and answers to frequently asked questions about spinal cord injury treatment.
Book free consulting session with HealthTrip expert
Senior Consultant & Chief Of Spine Services - Isic
Consults at: Indian Spinal Injuries Center, New Delhi
Dr. B. Mohapatra is a highly qualified and experienced Spine Surgeon with expertise in spine surgery, particularly in the management of degenerative spinal disorders, spinal pain, and osteoporotic fractures of the spine.
He is currently serving as a Senior Consultant and Chief of Spine Services at the Indian Spinal Injuries Centre.
Dr. Mohapatra completed his MBBS and MS in Orthopedics and pursued various fellowships in spine surgery from prestigious institutions around the world, including Sydney Australia, France, Germany, Japan, and South Korea.
His main areas of interest include Degenerative and Geriatric Spine Pathologies, Osteoporotic Fractures of the Spine, Minimal Invasive and Microscopic Spine Surgery, and Spinal Pain Management.
He has been associated with the Indian Spinal Injuries Centre since 2006 as a Consultant Spine Surgeon and has contributed significantly to the field.
Dr. Mohapatra's academic achievements include several awards and honors, such as winning the IGASS fellowship award for his paper on lumbar disc replacement and receiving the 1st and 2nd prizes for his research papers on bone tumors and cubitus varus deformity, respectively.
He holds life memberships in prestigious organizations, including the Spinal Cord Society (SCS), the Association of Spine Surgeons of India (ASSI), and the Orissa Orthopaedic Association.
Dr. Mohapatra has authored and co-authored several research papers and case reports, which have been published in reputed journals like Spine, European Spine Journal, and SAS Journal.
He is recognized for his contributions to the field of spine surgery and continues to be an active participant in national and international conferences and symposiums.
With his vast experience and dedication to his profession, Dr. Mohapatra remains committed to providing the best possible care and treatment to patients with spinal disorders, enhancing their quality of life.
Areas of interest:
Spinal disorders
Spinal pain management
Unit Chief And Senior Consultant - Spine Surgery
Consults at: Indian Spinal Injuries Center, New Delhi
Dr. Gururaj Sangondimath is a highly acclaimed Spine Surgeon with expertise in minimally invasive (keyhole) and scoliosis surgery.
He holds impressive qualifications, including M.S. Orthopedics (3rd Rank in the State) and FNB Spine Surgery (2nd Rank in the National Board).
Dr. Sangondimath has a vast experience of 17 years in the field of Spine Surgery.
He has achieved remarkable records, such as operating on the world's smallest child (19 months) for Tubercular Kyphotic Deformity.
Dr. Sangondimath is the Unit Chief and Senior Consultant in Spine Surgery at the Indian Spinal Injuries Centre.
His expertise lies in minimally invasive spine surgeries, keyhole robotic spine surgery, and complex spinal deformity surgeries like scoliosis and kyphosis.
He and his team have successfully performed over 7000 spine surgeries.
Dr. Gururaj Sangondimath is committed to providing high-quality information to his patients regarding their health conditions and management.
He has completed several prestigious fellowships abroad, including Minimal Access Spine Surgery (Munich, Germany), Spinal Deformity (USA & Hong Kong), Cervical Spine Surgeries (Sapporo, Japan), Dartmouth Hitchcock Fellow (USA), and Spinal Tumor Surgeries (Italy).
Dr. Sangondimath is not only a skilled surgeon but also a renowned orator and teacher. He has delivered over 300 lectures at national and international conferences.
His research work has gained international recognition, and he has published more than 50 articles in national and international journals.
Dr. Gururaj Sangondimath's commitment to patient care and advancement in the field of Spine Surgery has earned him several awards and accolades, including the Vishisht Kanadiga Award and Rising Talent Award, among others.
Areas of interest
Pediatric spine
Osteoporosis,
Slip Disc
Spinal Tumor
Senior Consultant - Spine Surgeon
Consults at: Indian Spinal Injuries Center, New Delhi
Dr. Neeraj Gupta is a highly skilled Senior Consultant Spine Surgeon at the Indian Spinal Injuries Centre in New Delhi.
With an impressive 17 years of experience, he has gained extensive expertise in various aspects of spine surgery.
Dr. Gupta holds several professional qualifications, including an FNB Spine Surgery from Ganga Hospital, Coimbatore.
He has completed advanced spine fellowships at esteemed institutions, including Michigan University Hospital (US), St. Mary's Catholic Hospital in Seoul, Korea, and Rizzolli Orthopaedic Institute in Bologna, Italy.
Dr. Neeraj Gupta has also obtained a Diploma in Tissue Banking from NUH, Singapore.
At the Indian Spinal Injuries Centre, he serves as a Community Development Officer for AO Spine for the Indian subcontinent (2022-2024).
Dr. Gupta has a remarkable track record, having performed and assisted in over 4000 complicated spine surgeries.
As a Senior Faculty at International & National Conferences, he shares his knowledge and expertise with the medical community.
His expertise lies in various specialized spine surgeries, including Minimally Invasive Spine Surgeries, Robotic and O-arm Assisted Spine Surgeries, Computer Assisted Navigation-Guided Spine Surgeries, Spinal Deformity Surgeries like Scoliosis & Kyphosis, Microscopic Disc Surgery, Cervical Spine Surgeries, Spinal Fractures, Osteoporosis Treatment, Kyphoplasty Procedures, and Pain Management.
Dr. Neeraj Gupta has made his presence felt in the international medical community through his role as a Community Development Officer for AO Spine for the Indian subcontinent and selection for the Indo-American Spine Alliance Fellowship program at Michigan University Hospital.
He is an active member of prestigious organizations such as the North American Spine Society (NASS), AO Asia Pacific, and Asia-Pacific Spine Society.
Areas of interest:
Cervical pain
Tuberculosis of spine
Spinal deformities ( scoliosis, kyphosis).
Sciatica
Senior Consultant - Spine Surgeon
Consults at: Indian Spinal Injuries Center, New Delhi
Dr. Vikas Tandon is a Senior Consultant Spine Surgeon with 20 years of experience.
He works at Indian Spinal Injuries Center, New Delhi, India.
He completed his MBBS from Goa Medical College in 1997.
Dr. Tandon pursued DNB from St. Stephen's Hospital in 2003 and MNAMS.
He also completed a Fellowship in Spine Surgery from Harvard Medical School, USA, and fellowships in minimally invasive spine surgery from Germany and the United States.
Dr. Vikas Tandon was awarded the Best Paper Award at ISSICON-2007 for his paper on "Tuberculosis of the Spine."
He has published numerous articles in both domestic and foreign journals.
Some of the treatments provided by Dr. Tandon include Kyphosis (Hunchback) Treatment, Anterior Cervical Discectomy, Cervical Corpectomy, and Foraminotomy.
Previously, he held the position of Head of Department at Max Super Speciality Hospital, Patparganj, New Delhi, and Moolchand Hospital.
Dr. Tandon is a member of various associations, including Delhi Medical Council, Medical Council of India (MCI), and Indian Medical Association (IMA).
His special interests include Spinal Trauma Reconstruction, Lumbar Canal Stenosis, Scoliosis, Kyphosis, Spondylolisthesis, Tumors of the Spine, and Tuberculosis.
Areas of Interest:
Minimally invasive spine surgery
Spinal deformity correction
Revision spine surgery
Spinal Trauma Reconstruction
Lumbar Canal Stenosis
Scoliosis, Kyphosis
Spondylolisthesis
Tumors of Spine
Tuberculosis
Consults at: Fortis Memorial Research Institute, Gurgaon
Dr Sandeep Vaishya is famous for using innovative techniques and their dedication to his patients has made him one of the best neurosurgeons in Delhi and Gurgaon.
He specializes in Minimal Invasive and Image Guided Neurosurgery, Intracranial Tumor Surgery including skull base tumors, and Functional Neurosurgery.
He is also one of the best neurosurgeons in Delhi and Gurgaon for spinal surgeries, peripheral nerve surgeries, and brachial plexus Injuries.
He is also a pioneer in India and a well-known expert in South Asia for Gamma knife surgeries.
Awards
Herbert Krause Medal for Best Paper in Neuro-Oncology (NSI 2001)
Sundt Fellowship by Mayo Clinic, USA
Life Membership Award by Mayo Alumni Association
Gold Medal in Medical school
Dr. Majeed Memorial Oration Karachi, Pakistan (2008)
Treasurer, Indian Society for Peripheral Nerve Surgery
Treasurer,
Specialty Interests:
Intracranial Tumor Surgery, Including- skull base tumors
Minimal Invasive and Image Guided Neurosurgery
Spinal Surgery & Minimal Invasive Spinal Surgery
Functional Neurosurgery:- Deep Brain Stimulation for Parkinson's, Dystonia, OCD & Epilepsy, Surgery for spasticity and Surgery for pain
Gamma Knife Radio Surgery
Peripheral Nerve Surgery with special interest in Brachial Plexus Injuries
How can we help with the treatment?
If you're on the lookout for treatment in India, Thailand, Singapore, Malaysia, UAE, and Turkey, let Healthtrip be your compass. We will serve as your guide throughout your medical treatment. We'll be by your side, in person, even before your medical journey commences. The following will be provided to you:
Connect with renowned doctors from a network spanning 35+ countries and access the world's largest health travel platform.
Collaboration with 335+ top hospitals , including Fortis and Medanta.
Comprehensive treatments from Neuro to Cardiac to Transplants, Aesthetics, and Wellness.
Post-treatment care and assistance.
Teleconsultations at $1/minute with leading surgeons.
Trusted by 44,000+ patients for appointments, travel, visa, and forex assistance.
Access top treatments and packages, such as Angiograms and many more.
Gain insights from genuine patient experiences and testimonials.
Stay updated with our medical blog.
24/7 unwavering support, from hospital formalities to travel arrangements or emergencies.
Pre-scheduled specialist appointments.
Prompt emergency assistance, ensuring safety.
Our success stories