Top Nephrologists for Kidney Failure Treatment in India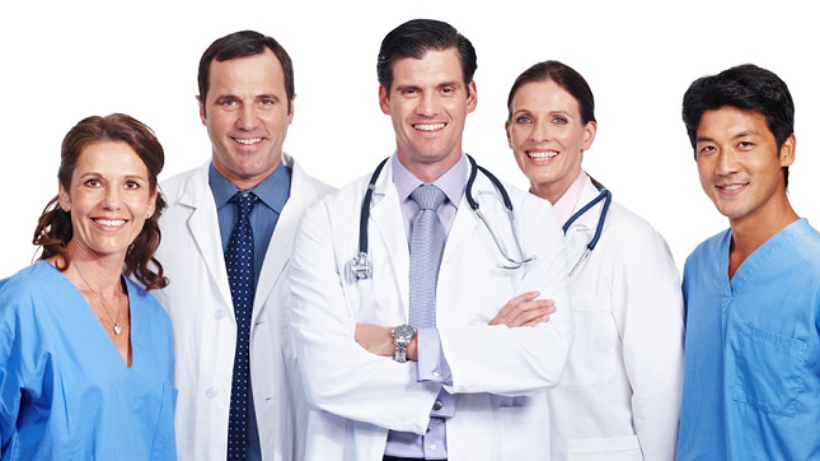 Introduction
When it comes to kidney health and the complex field of nephrology, finding the right specialist is paramount. India boasts a cadre of highly skilled nephrologists who are leading the way in kidney disease management, transplantation, and care. In this blog, we introduce you to four distinguished nephrologists in India who have garnered recognition for their expertise and unwavering commitment to improving the lives of patients dealing with kidney-related issues. Whether you're seeking treatment for chronic kidney disease, kidney transplantation, or other renal disorders, these specialists are at the forefront of the field.
Book free consulting session with HealthTrip expert
Medical Director And Nephrologist
Consults at: Epitome Kidney Urology Institute & Lions Hospital, New Delhi
Dr. Ajay Kher is the Medical Director and a skilled Nephrologist at Epitome Kidney Urology Institute & Lions Hospital in New Delhi.
With more than 15 years of experience, he brings a wealth of expertise to his field.
Dr. Ajay Kher's educational journey began at AIIMS, India's premier medical institute, where he earned his MBBS degree.
He furthered his education in the United States, completing Internal Medicine at Indiana University. His exceptional performance earned him the prestigious Walter J Daly award for outstanding Internal Medicine Resident.
He continued his pursuit of excellence by undergoing Nephrology and Kidney Transplant fellowships at Beth Israel Deaconess Medical Center, Harvard University.
Returning to India, Dr. Kher contributed his skills to Nephrology and Kidney Transplant at Medanta before joining the Fortis Escorts Kidney and Urology Institute.
Dr. Ajay Kher's qualifications include Diplomate of the American Board of Internal Medicine (Internal Medicine) - ABIM and Diplomate of the American Board of Internal Medicine (Nephrology) - ABIM.
He completed his Fellowship in Nephrology at Beth Israel Deaconess Medical Center, Harvard University, Boston.
His expertise spans various areas of Nephrology, including Kidney transplantation, Hemodialysis, Electrolyte disorders, and Chronic Kidney disease.
Dr. Ajay Kher's extensive training, international exposure, and dedication to his field make him a highly respected Nephrologist and a valuable asset to the medical community.
Hod & Senior Consultant - Centre For Dialysis & Kidney Transplant
Consults at :
Dr. Shri Ram Kabra is a distinguished kidney transplant surgeon in India.
He has experience of nearly 23 years. His areas of expertise include Kidney transplantation, Kidney stones treatment, dIalysis, Lithotripsy procedures, etc.
Dr. Shri Ram Kabra graduated from Delhi University.
Sarvodaya Hospital and Research Centre, Faridabad as HOD- Nephrology and Kidney Transplant Asia Central Hospital, Faridabad as HOD & Sr. Consultant- Nephrology Shanti Mukund Hospital as Consultant- Nephrology Pushpawati Singhania Research Institute as Visiting Consultant PSRI, New Delhi as Clinical Associate - Nephrology
Consultant – Nephrologist
Consults at :
Fortis Hospital Anandapur Kolkata
Dr. Manik Kataruka is a highly regarded Nephrologist known for his expertise in the field, and he serves as a Consultant Nephrologist at Fortis Anandapur.
He is affiliated with Calcutta National Medical College since 2019, where he holds the position of Assistant Professor of Nephrology, contributing to medical education and patient care.
Dr. Kataruka is also associated with Narayana Multispeciality Hospital on Jessore Road in Kolkata, further expanding his scope of practice.
His specialization areas include Glomerulonephritis, Dialysis, Vasculitis, and kidney transplantation, showcasing his comprehensive understanding of kidney-related conditions and treatments.
He completed his DM in Nephrology and MD in Paediatrics from the prestigious PGIMER, Chandigarh, highlighting his commitment to specialized education and training.
Dr. Manik Kataruka acquired his MBBS degree from Calcutta University, solidifying his foundational medical knowledge.
With over five years of experience, he has successfully treated more than 15,000 patients, and his care extends to nearly 500 patients who are under his supervision for dialysis.
His career showcases a strong background as an experienced consultant in the Hospital & Healthcare industry, emphasizing his commitment to patient well-being.
Dr. Kataruka is a recognized member of the medical council of India, a testament to his professional standing and ethical practice.
Throughout his journey, he has worked in various reputable hospitals in India, honing his skills and knowledge in the field of Nephrology.
His contributions to the medical field include reviewing papers for national and international journals and writing articles that contribute to medical literature.
Dr. Manik Kataruka is proficient in various procedures, such as Rheumatology, Nephrology, color doppler, general health check-ups, and managing conditions like Rheumatic Heart disease, Infectious Disease, Fever treatment, Typhoid fever, Jaundice treatment, Dengue fever, Viral fever, and Rheumatoid Arthritis.
Treatments:
Laparoscopic Nephrectomy
Chronic Kidney Disease
Kidney Dialysis
Kidney failure Treatment
Kidney stone treatment
Renal (kidney) surgery
Kidney replacement therapy
Hemodiafiltration (HDF)-
Percutaneous Nephrostomy
Ureteroscopy (URS)
Acute Kidney Disease
Adult Nephrology
Senior Consultant (nephrology)
Consults at :
Dr. Kunal Gandhi is a Consultant and Assistant Professor of Nephrology at Amrita Hospital, Faridabad, with a career spanning over 10 years in the field of Nephrology and Kidney Transplant.
He completed his DM in Nephrology from Sawai Man Singh Medical College and Hospital, Jaipur, showcasing his dedication to specialized education in his chosen field.
Dr. Gandhi's expertise extends to various leading hospitals across India, where he gained valuable experience in managing complex nephrology cases.
His proficiency in Kidney Transplantation includes a wide spectrum of cases, including high-risk transplants like ABO-incompatible transplants and deceased donor transplants.
Interventional nephrology is a particular focus for Dr. Kunal Gandhi. He has performed over 1000 kidney biopsies, chronic (permacath), and acute dialysis catheter insertions.
His dedication to advancing the field is reflected in his contribution to over 20 publications in peer-reviewed national and international journals.
Dr. Gandhi's commitment to the field goes beyond clinical practice. He actively participates in landmark clinical trials aimed at evaluating newer therapies for chronic kidney diseases and kidney transplants.
His multifaceted role includes both patient care and academic engagement as an Assistant Professor, highlighting his passion for teaching and mentoring the next generation of nephrologists.
Specializations & Treatments:
Ultrasound guided renal biopsy
Percutaneous insertion of CAPD catheter
Acute peritoneal dialysis catheters
Competence in dialysis therapy including hemodiafiltration (HDF), continuous renal replacement therapy (CRRT) and peritoneal dialysis.
Well-versed with evaluation and management of renal transplant donor and recipient including high risk kidney transplants
ABO incompatible transplant
Transplant after desensitization
Kidney failure
Combined Liver – Kidney Transplant
Actively involved in teaching DNB Nephrology residents and dialysis technicians
Consults at :
In the field of nephrology, Dr. Vishal Saxena is a skilled and knowledgeable medical professional.
He has been employed by prestigious hospitals for more than 15 years, including Indraprastha Apollo Hospital, Fortis Hospital, Medanta Medicity, and Batra Hospital and Medical Research Centre.
With his unshakable passion and commitment to the field of nephrology, Dr. Saxena has become an expert in a variety of nephrology operations, including peritoneal dialysis, hemodialysis, kidney biopsies, renal transplants, and critical care nephrology.
In addition to being recognized for his scholastic ability, he has received numerous prestigious prizes and recognitions, as well as commendation for his administrative positions.
Specialties:
Renal Transplantation including ABO incompatible transplants, Primary glomerular diseases, Critical care Nephrology and Chronic Kidney Disease
Treatments:
Polycystic Kidney Disease
Chronic Kidney Disease
Radical Nephrectomy
Robotic radical nephrectomy
Robotic partial nephrectomy
Lithotripsy stone Size < 1cm
lithotripsy
Renal Angiogram
Kidney Transplant
Nephrectomy
Nephropathy Treatment
How can we help with the treatment?
If you're on the lookout for treatment in India, Thailand, Singapore, Malaysia, UAE, and Turkey, let Healthtrip be your compass. We will serve as your guide throughout your medical treatment. We'll be by your side, in person, even before your medical journey commences. The following will be provided to you:
Our Testimonials