Top Lung Specialists in India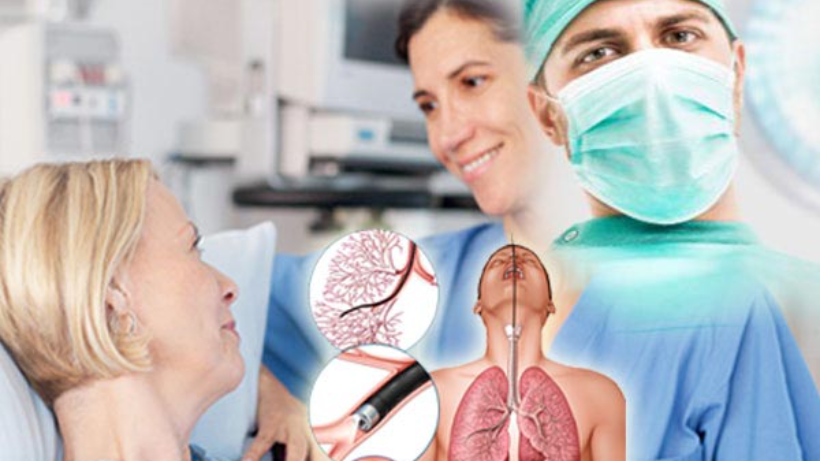 Introduction
Breathing is a fundamental aspect of life, and when it comes to the health of our lungs, we should settle for nothing but the best. India boasts a cadre of highly skilled and dedicated lung specialists who have earned recognition not just within the country but also on the global stage. These medical professionals are the vanguards of respiratory care, making a significant impact in the field of pulmonology.
Book free consulting session with HealthTrip expert
In this blog, we'll delve into the world of top lung specialists in India who have made remarkable contributions to the diagnosis, treatment, and research of lung-related disorders. Their unwavering commitment to improving the quality of life for countless patients sets them apart as true heroes in the healthcare sector.
Dr. Kamran Ali, Senior Consultant in Lung Transplant
Extensive training at Centers of Excellence worldwide
Specializes in End Stage Lung Diseases, Advanced Lung Failure, Infectious/Inflammatory Lung Diseases, and Lung Cancer
Medical degree from JNMCH, Aligarh; Surgery residency at Sir Ganga Ram Hospital, New Delhi
Additional training in Thoracic Surgery in India, South Korea, and Japan
Expertise in General Thoracic Surgery and Minimally Invasive Thoracic Surgery
Worked at Fortis Group of Hospitals and Sir Ganga Ram Hospital
2020 Lung Transplant Fellowship at The Medical University of Vienna
Active involvement in lung transplant procedures, including COVID-19 ARDS case
Previous Senior Consultant at Yashoda Hospitals, Hyderabad
Reviewer for international and national journals
Qualifications: MBBS, DNB (Surgery), FACS
Fellowships in Thoracic Surgery at Medanta the Medicity, Gurgaon, and Seoul National University, South Korea
Fellowship in Lung Transplant from the Medical University of Vienna, Austria


Dr. Nandkishore Kapadia, a renowned Cardiovascular Surgeon in India, introduced the first LVAD (HeartMate II) to the country, resulting in long-term patient survival.
Pioneered intramyocardial Stem Cell Therapy in 2007, initiating this groundbreaking treatment at KDAH.
Achieved remarkable success rates in complex hybrid Endovascular Procedures, meeting international standards.
Specializes in Heart and Lung Transplant Surgery.
Proficient in Minimally Invasive Cardiac Surgery techniques.
Dr. Vishal Khullar: Renowned Mumbai cardiac surgeon
Extensive experience at Mayo Clinic and Cleveland Clinic
Author of Oxford University Press book chapter on Heart Transplant
100+ Heart and Lung Transplants, 100+ VV and VA Ecmo cases, 50+ LVADs at Cleveland Clinic
200+ complicated Heart and Lung Transplants at Mayo Clinic
Proficient in General Cardiac procedures, including Bypass Surgeries and Aortic Surgeries
Principal investigator of 50+ publications and abstracts in national and international journals
4. Dr. K R Vasudevan
Dr. K R Vasudevan brings with him a vast experience of over 12 years & more than 1250 Liver Transplant surgeries in operating on cancer of the liver, bile duct, pancreas & abdominal organs.
Trained teams to start Liver Transplant programs in India and abroad.
Designated Key Opinion Leader by The Transplantation Society (TTS) in 2010.
He was awarded: the Young Investigator Award by the International Liver Transplant Society 2007.


Title: Senior Cardiothoracic & Heart-Lung Transplant Surgeon
Dr. T Sunder: Senior consultant in Cardiothoracic Surgery at Apollo Hospitals, Chennai since 2003.
Extensive Experience: Over 25 years of experience performing surgeries on Heart, Lungs, Esophagus, Aorta, and Mediastinal Organs.
Specialization: Expertise in Transplant Surgery, particularly Heart and Lung Transplants.


Title: Senior Consultant - Cardiothoracic, ECMO, VAD, Heart & Lung Transplant Surgeon.
Dr. Madhan Kumar, a seasoned Cardiothoracic Surgeon, trained at St. Georges Hospital and Harefield Hospital in London.
Proficient in a wide range of cardiac and thoracic surgeries, including coronary artery bypass, valve procedures, aortic aneurysm repair, and lung surgeries.
Impressive track record of over 120 successful heart and lung transplantations, meeting international standards.
Accomplished more than 80 ECMO procedures with excellent outcomes.
Instrumental in establishing Heart and Lung transplant units in India.
Specializes in ECMO, Ventricular Assist Devices (VAD), heart and lung transplantation, coronary revascularization, valve surgery, and aortic aneurysm repair.


Dr. Sushant Srivastava, Chairperson of Heart & Lungs Transplant, is a renowned cardiothoracic & vascular surgeon in India.
With over 11,000 cases under his belt, he's known for his patient-centric approach and versatility.
Dr. Srivastava's expertise covers CABGs, valve repairs, replacements, and complex congenital heart conditions.
He played a pivotal role in India's first 10 heart transplants at AIIMS and managed donor operations.
His extensive experience includes senior positions at BLK Super Speciality Hospital, Batra Hospital, Devki Devi Max Heart & Vascular Institute, and AIIMS.
Dr. Srivastava also received training in Ventricular Assist Device (Artificial Heart) at Temple University, USA.


Dr. M. Manimaran boasts 19 years of Pulmonary Medicine experience.
He excels in treating various pulmonary diseases and allergies.
Proficient in diagnostic and therapeutic interventional pulmonary procedures.
Specializes in Lung Transplantation and Sleep-related Breathing disorders.
Fellow of the American College of Chest Physicians.
Completed interventional pulmonology training in Europe and the USA.
Received lung transplantation training in Australia.
Active membership in the American Thoracic Society and European Respiratory Society.
Read more: The Importance of Regular Lung Check-ups: Tips from Leading Pulmonologists