Top Hepatologists for Liver Cirrhosis Treatment in India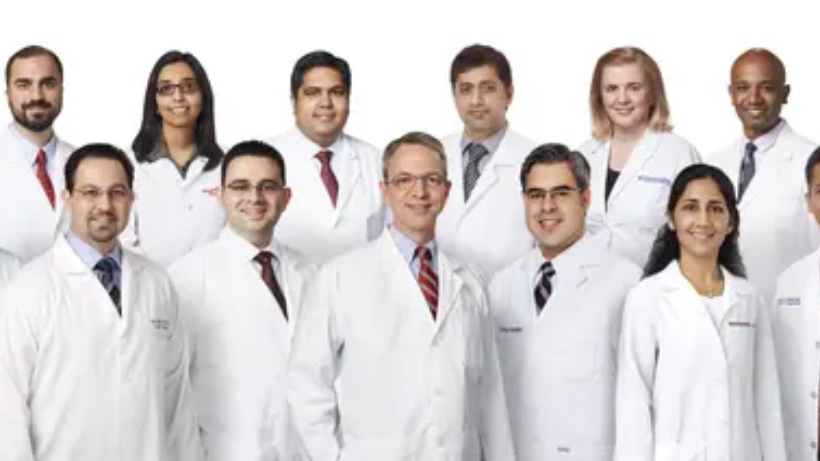 Introduction
Welcome to a comprehensive guide on liver cirrhosis treatment in India, where we explore the expertise of the top hepatologists in the country. Liver cirrhosis is a serious condition requiring specialized care, and finding the right medical professionals is paramount. In this blog, we will delve into the profiles of distinguished hepatologists who have made significant strides in liver health. With its advanced medical infrastructure, India boasts a cadre of experts dedicated to diagnosing, managing, and treating liver cirrhosis. From cutting-edge research to innovative treatment approaches, these hepatologists are at the forefront of ensuring the best possible outcomes for patients facing this challenging condition. Join us on this journey as we highlight the skills, achievements, and commitment of the top hepatologists in India, providing valuable insights for those seeking the highest quality care for liver cirrhosis. Your journey toward understanding and addressing liver health begins here, with a curated list of experts who are making a difference in the lives of individuals grappling with liver cirrhosis.

Book free consulting session with HealthTrip expert
Liver Transplant Surgeon
Prof. Dr. Subhash Gupta practises gastroenterology at Max Super Speciality Hospitals in Saket, New Delhi, and As a Chairman, he has over 30 years of expertise.
He specialises in Surgical Gastroenterology, liver transplants and hepato-pancreatic biliary surgery.
He participates in the Indian Medical Council.
Dr. Subhash Gupta has received several accolades and recognition for his excellent contributions to the area of gastroenterology.
He earned his MBBS from All India Institute of Medical Sciences, New Delhi, his MS in General Surgery All India Institute of Medical Sciences, New Delhi, and his DNB in Gastroenterology in 2011 from AIIMS in New Delhi.
Areas of Interest
Liver transplants
Hepato-pancreatic biliary surgery
Chronic liver diseases.
Awards
Gold Medal from the Delhi Medical Association in 2005
Surgical Team of the Year for the BMJ India Awards in 2014
The YASH BHARTI Award in 2016
The Dr. B.C. Roy Award in 2016
Chairman & Director - Abdominal Trauma, Hpb Surgery And Liver Transplantation, Liver Transplantation
Consults at : Dr. Rela Institute and Medical Centre
Prof. Mohamed Rela is a pioneer in liver transplantation with over 28 years of experience. He started the "Institute of Liver disease and transplantation at Global Gleneagles health city in 2009.
It has quickly become the largest liver transplant program in India. Since its inception, over 1500 liver transplantation surgeries have been performed under this programme.
His vision is to address health care issues of local population with facilities of International standards also provide cost effective high end treatments like Multi-Organ Transplantation.
Chairman - Institute Of Liver Transplantation And Regenerative Medicine
Consults at :
Dr. AS Soin leads India's largest and one of the world's most successful liver transplant programs at Medanta – The Medicity.
Dr. Soin and his team is renowned for their 95% success rate, performing almost 25-30 successful transplants a month. His vast experience includes over 2500 liver transplants, which is the highest in the country.
Over his 21 years, Dr. Soin has also performed more than 12000 other complex liver, gall bladder and bile duct surgeries, & is renowned for his pioneer work in establishing liver transplantation in India.
He is responsible for training most of the liver teams in the country.
Director - Liver Transplant & Hpb Surgery
Consults at : Fortis Hospital, Noida
Dr. Vivek Vij is a pioneering liver transplant surgeon credited with developing living donor surgery and standardizing safety protocols to achieve a 100% donor safety profile since the time of its inception in the country.
He is the first surgeon from the Indian subcontinent to publish a series of laparoscopic Donor Hepatectomy in 'Liver Transplantation'.
He is the founder of Liver transplantation and Hepatobiliary Sciences in the Fortis group of Hospitals, starting a highly successful liver transplant programme initially at its Noida centre and then at Mohali.
Areas Of Interest
Liver Transplant
Hepato-Biliary Pancreatic Surgery
Laparoscopic Living Donor Hepatectomy
Advanced Upper & Lower GI Surgery
Adult & Paediatric Liver Transplant
Complex Liver Surgery
Dr. Rela Institute and Medical Centre
Dr. Radhika Venugopal, MD is a internal medicine specialist in Boston, MA. Dr. Venugopal completed a residency at Tufts Med Center. Dr. Venugopal is board certified in Internal Medicine.
January 2020 to December 2020 at Dr Rela Institute & Medical Centre as Fellow in Transplant Hepatology
August 2018 to till date at Institute of Hepato Biliary Sciences, Madras Medical College, Chennai as Assistant Professor of Hepatology
August 2015to August 2018 at Institute of Hepato Biliary Sciences, Madras Medical College, Chennai
April 2008 - July 2015 at Institute of Social Paediatrics, Stanley Medical College, Chennai as Senior Assistant Professor of Paediatrics
March 2004 to March 2007 at Institute of Child Health and Hospital for Children, Madras Medical College, Chennai
Awards
Awarded the Tamil Nadu Dr MGR Medical University Medal for securing highest marks in DM Hepatology for the year 2018.
Oral presentation titled 'Hand grip strength versus L 3 level psoas muscle thickness in assessing sarcopenia & prognostication in cirrhosis' secured second Prize in award paper session at ISGCON 2018.
Dr K.A. Krishnamoorthy Award for presenting a scientific paper titled 'Reference standards for Body Mass Index in Adolescent Girls in Chennai.' In PEDICON 2006.
Dr T. Rajagopal award for coauthoring the paper titled - "Early detection of Nephropathy in Type 1 diabetes" – in State PEDICON 2008 at Madurai - 2008
Dr T. Rajagopal award for co-authoring the scientific paper 'Adolescent obesity in Urban and Rural Population.at East Coast South PEDICON 2012