Top Kidney Specialists in India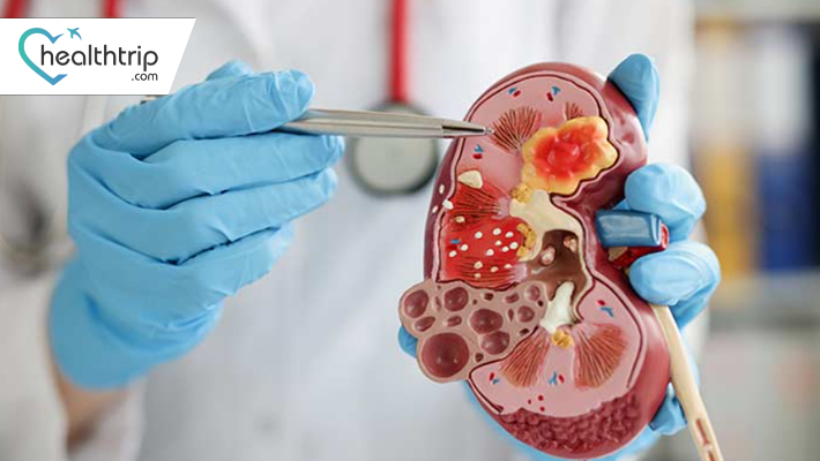 The field of nephrology, which focuses on the diagnosis and treatment of kidney diseases, has witnessed significant advancements in India. The country boasts a cadre of highly skilled and experienced kidney specialists who have made remarkable contributions to the field. In this article, we will delve into the profiles of some of the leading kidney specialists in India, their expertise, and the impact they have had on kidney care.
Book free consulting session with HealthTrip expert
Consults at : Fortis Memorial Research Institute, Gurgaon
Dr. Salil Jain, MBBS, MD, DNB (Nephrology), a renowned Nephrologist in Delhi and Gurgaon.
Considered one of the best nephrologists in the Delhi-NCR region.
Boasts over 21 years of extensive experience in the field.
Worked at prestigious hospitals, including Fortis Vasant Kunj.
Distinguished clinician with numerous national and international publications.
Completed a Fellowship in Nephrology and Renal Transplant from the University Of Toronto.
Practiced at St. Stephens Hospital, Apollo Hospital, Fortis Vasant Kunj, and Medanta the Medicity.
A highly respected figure in the realm of Nephrology.
Consults at : Indraprastha Apollo Hospital
Dr. Sandeep Guleria: 33 years of surgical experience
Expertise in gastrointestinal surgery and kidney transplants
Pioneered South Asia's first kidney pancreas transplants
Established a live donor transplant program in Nepal
Mentor for renal transplant programs in multiple cities
Honored with Padma Shri, Surgery Award, and Luminary Award
Vice President of Indian Society of Organ Transplantation
Consults at : Fortis Vasant Kunj,Fortis Escorts Heart Institute
Dr. Sanjeev Gulati is a highly regarded nephrologist practising at the Fortis Hospital in New Delhi. He specialises in kidney transplantation, dialysis, and the management of CKD. Dr. Gulati's expertise in immunosuppressive therapy and post-transplant care has been instrumental in improving outcomes for kidney transplant recipients.
Dr. Gulati: Renowned nephrologist with extensive experience
Leadership at prestigious institutions: Fortis Flt. Lt. Rajan Dhall Hospital, SGPGI Lucknow, McMaster University
Expertise in kidney transplants and pediatric renal diseases
International experience: UK, Australia, Canada
Key role in SGPGI's Dialysis and Transplant program
His dedication to patient education and support, along with his involvement in clinical research, has positioned him as a top kidney specialist. Dr. Gulati's commitment to ethical and evidence-based kidney care is well-recognized in India and beyond.
Dr. Anand Sinha: Senior Consultant Pediatric Surgeon and Pediatric Urologist at Fortis Vasant Kunj for 6 years.
Expertise: Trained in Pediatric Robotic surgery, minimally invasive, endoscopic surgery, and lasers for children.
Department Development: Integral in establishing Pediatric Surgery and Pediatric Urology as a leading center in India.
High Success Rate: Achieved remarkable outcomes in treating newborns with birth defects and diverse surgical needs.
Extensive Experience: Conducted over 2000 complex and rare procedures in the past 6 years.
Collaborative Team: Works with a skilled team of pediatric anesthetists, neonatologists, and pediatric intensivists.
Low Complication Rates: Maintains exceptional safety standards comparable to top pediatric centers worldwide.Georgi Abraham:
Consults at : Meitra Hospital
Dr. George Abraham, Chairman of Bone and Joint Care at Meitra Hospital
Undergraduate training at Calicut Medical College
Postgraduate training in Orthopaedics from Christian Medical College Hospital, Vellore
Additional training in Spine Surgery in Australia
Taught at CMC Hospital for over a decade until 2001
Specializes in hip replacements, spine surgeries, and related disorders
Professional memberships in Indian Medical Association and Indian Orthopaedic Association
Initiated the DNB Orthopaedics Programme at Aster MIMS, Calicut
Mentor to numerous outstanding doctors and surgeons in bone and joint care
Approval of FNB Spine and Arthroplasty course by National Board of Examination, starting January 2022.
Consults at : Fortis Escorts Heart Institute
Dr. Anil Kumar Gulia: Renowned Urologist with 15+ years of experience.
High Success Rates: Achieves over 95% success in Kidney Transplants, on par with global centers.
Diverse Expertise: Performs Pediatric, Triple & Quadruple Vessel, Re-do, ABO Incompatible, and Swap Kidney Transplants.
Advanced Procedures: Specializes in RIRS, mini PCNL, HOLEP, and reconstructive surgeries (kidney, ureter, bladder, urethra).
Laparoscopic Expert: Conducts advanced laparoscopic surgeries and treats kidney, bladder, and prostate cancer.
Conclusion:
The field of nephrology plays a pivotal role in healthcare, given the vital importance of the kidneys in maintaining overall health. India's top kidney specialists, with their vast experience, innovative treatments, and compassionate patient care, have elevated the standards of kidney care in the country.
From kidney transplantation to the management of complex kidney disorders, these specialists have showcased the highest levels of dedication, proficiency, and ethical practice. As India continues to advance in medical technology and patient care, these nephrology experts remain key players in shaping the future of kidney care and improving the renal health of the nation. Their tireless efforts have transformed the lives of countless individuals living with kidney diseases, offering hope and better quality of life to those in need.
Read also: Kidney Transplant Treatment in India