Top Fertility Specialists for IVF Treatment in India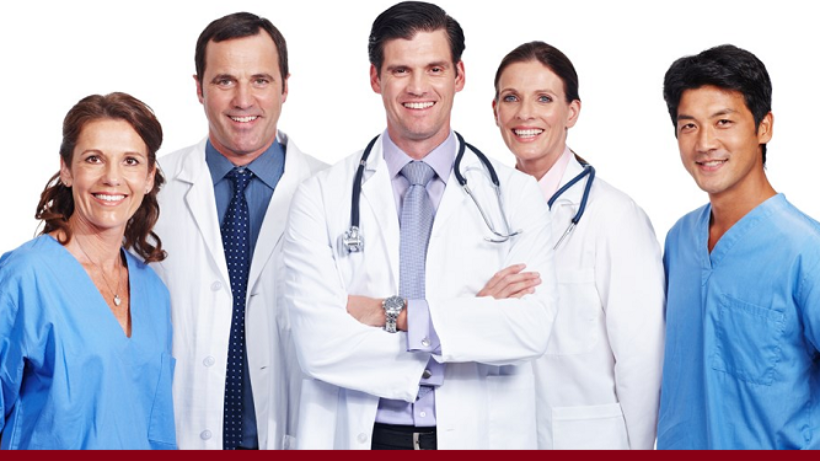 Introduction
Bringing the gift of life into the world is a cherished dream for many couples. However, for some, the path to parenthood can be fraught with challenges. In such cases, In Vitro Fertilization (IVF) emerges as a beacon of hope. IVF is a revolutionary medical procedure that has enabled countless couples to realize their dreams of having children. In India, the field of reproductive medicine has seen remarkable advancements, and there are numerous highly skilled fertility specialists who excel in providing IVF treatment.
Book free consulting session with HealthTrip expert
Senior Consultant - Obstetrics & Gynecology
Consults at :Indraprastha Apollo Hospital
She has expertise in Infertility & IVF, Laparoscopic & Robotic surgeries and in the management of high risk Pregnancies.
She is known by her patients all over as a doctor who can perform the most difficult of gynecological surgeries through a vaginal and open abdominal routes with pin-point perfection.
She is highly experienced & skilled Doctor who has treated umpteen number of national & international patients.
Area of specialization
Obstetrics and Gynaecology
Infertility & IVF
Laparoscopy & Robotic surgery
High risk pregnancies
Consults at :
Dr Hrishikesh D. Pai is one of the country's leading gynaecologist.
His preeminence in the field of Gynecology had enabled him to achieve the premier position as the Past Secretary General of the Federation of Obstetric and Gynaecological Societies of India (FOGSI) which is one of the largest organization of professional doctors in the country consisting of 33,000 Gynaecologists.
Previously Dr. Pai was the Senior Vice President of FOGSI in 2006.
Dr Pai is also the pioneer in the field of Infertility and IVF since 1991 He presently is the director of the Bloom IVF Group which runs eight IVF centres all over India including Lilavati hospital Mumbai and Fortis hospitals in New Delhi, Gurgaon, Faridabad, Mohali and Navi Mumbai and Sakra World Hospital, Bengaluru.
In order to enable poor patients to have access to advanced services. Dr Pai also has an IVF unit in the D.Y. Patil Medical College.
He is the first doctor in India to introduce numerous innovations in medical fields such as assisted laser hatching, spindle view, ovarian tissue freezing for cancer patients, oocyte freezing, IMSI and embryoscope. In appreciation of his enormous contributions the international agency Frost & Sullivan bestowed upon him the best IVF group in India award in 2013.
Additionally he was elected by his colleagues to the highest position in IVF namely the President of the Indian Society for Assisted Reproduction (ISAR) in 2015.
In appreciation of his work Dr Pai was elected as the Member – Board of Directors of the World body of Infertility namely International Federation of Fertility societies(IFFS) : a first for an Indian . Dr Pai was instrumental in introducing office Hysteroscopic surgery first time in India.
He has contributed to the country's family planning programs by running one of the most successful laparoscopic program, for which he and his father the late Padma shri & freedom fighter dr Dutta Pai have received numerous awards

.
Speciality Interests:

In vitro fertilization
ICSI
oocyte/egg freezing
assisted laser hatching
IMSI
embryoscope
Senior Consultant- Ivf, Gynaecology And Obstetrics
Consults at :
BabyScience IVF Clinics - Delhi NCR
Nova IVF Fertility, Vasant Vihar, Delhi
Dr. Reena Gupta is an In vitro fertilization specialist with over 16 years of medical experience and has dedicated the last six years to the field of infertility.
She completed her MBBS and MS (Obstetrics and Gynecology) degrees in Delhi. Later, she was selected as an FNB in reproductive medicine.
She completed her FNB at Nova IVI Fertility, Ahmedabad, under the direction of some experienced fertility specialists like Dr. Manish Banker and Dr. Sandeep Shah. She is currently working as a Senior Consultant at Baby Science IVF Clinic, Delhi. As an IVF specialist, She knows treating all types of infertility patients, like male infertility, recurrent miscarriages, and recurrent implantation failures requiring ERA, PGT, etc.
She is familiar with all IVF management procedures, including hysteroscopy, testicular biopsy, etc.
With a success rate of 67% in IVF cycles with the patient's own gametes and 75% with donor eggs, Dr. Gupta is one of the most sought-after IVF experts in Delhi.
Her interest areas include PCOS, recurrent implantation failure and male infertility treatment. She believes in providing patient-specific treatment based on Evidence Based Medicine (EBM) and globally accepted protocols.
Specialization:
Infertility Management
Male Infertility
Treatments:
Frozen Embryo Transfer (FET)
TOT and TVT
Hyperprolactinemia
Preimplantation Genetic Diagnosis - PGD
Therapeutic Donor Insemination
Ovulation Induction
LEEP - Loop Electrosurgical Excision Procedure
Polypectomy
Anal Sphincteroplasty
ICSI
Hirsutism
Ovarian Tissue Freezing
Myomectomy
Oocyte Cryopreservation
Intracytoplasmic Sperm Injection
Laparoscopic Gynecological Surgery
Egg Freezing
Cervical polyp removal
Tubal Embryo Transfer (TET)
GIFT and ZIFT
Scientific Director And Sr. Consultant- Reproductive Medicine
Consults at :
Dr. Nalini Kaul Mahajan is the Best IVF doctor in Delhi with over 30 years of clinical and academic experience in the field of Infertility and Assisted Reproduction, Dr. Nalini Kaul Mahajan is a pioneer in infertility management and advanced ART techniques.
Her success with assisting couples to achieve both natural and assisted conception is amongst the highest in India.
Awarded with the President's Gold Medal for standing first in MBBS in Delhi University,
Dr. Nalini Kaul Mahajan graduated from Lady Hardinge Medical College, Delhi University in 1974. Adjudicated as the best candidate in Medicine and Surgery as well as rewarded with the Pfizer gold medal, she went on to pursue an MD in Obstetrics and Gynaecology from Delhi University and then a Master's in ART from Nottingham University in UK 1994, being the first Indian to be awarded the degree with honours.
She established the Top IVF Centre in Delhi as Mother and Child Hospital in 1995 and established a couple of state of the Art IVF centers in Delhi NCR. Under her leadership, many centers have achieved national rankings.
Her noble initiative to form the Fertility Preservation Society (India) in 2014, to create awareness amongst society and the medical fraternity regarding the fertility needs of cancer survivors, has led to an immense change in the way oncologists address this issue. She is working with the NGO 'Can Support' to help cancer survivors in India achieve a good 'quality of reproductive life.
She is the first to perform ovarian tissue activation in India and pioneers ovarian tissue vitrification.
On the International front, she is the secretary and founder member of the Asian Society for Fertility Preservation which aims at improving knowledge, research and quality fertility preservation services across Asia.
Her work in the area of fertility preservation earned her a seat on the board of the International Society of Fertility Preservation.
Nationally she has been the past president of the Indian Fertility Society and is on the executive board of the Indian Society for Assisted Reproduction.
Consults at :
Dr. Shivani Sachdev Gour is the Founder & Director of SCI Healthcare Pvt Ltd and serves as the Director of SCI IVF Hospital in Delhi.
With over 20 years of experience, she is a Consultant Fertility Specialist and Gynaecologist at SCI IVF Hospital.
Dr. Shivani Sachdev Gour completed her medical degree in Mumbai and played a pivotal role in treating the first legal cases of surrogacy in India.
She spent four years in the UK, working in the NHS as a Clinical Research Fellow at the prestigious Imperial College and Hammersmith Hospital in London and as a Specialist Registrar in Scotland.
She became a member of the Royal College of Obstetricians and Gynaecologists in the UK in May 2005.
Dr. Shivani Sachdev Gour received the Purandare prize for standing first in her qualification exam in Mumbai.
After returning to India in 2007, she consulted as an IVF Specialist with Delhi's premier infertility centers.
Dr. Shivani Sachdev Gour now leads SCI Healthcare's IVF program and has garnered local and international attention for her distinguished work.
She has received numerous excellence awards from NGOs and holds the position of Founder General Secretary for Delhi State Chapter of ISAR (Indian Society for Assisted Reproduction) and INSTAR (Indian Society for Third Party Reproduction).
Dr. Shivani Sachdev Gour is also the Founder Secretary of the Delhi State Chapter of ISAR and holds the position of General Secretary of the Delhi State Chapter of ISPAT.
She has more than 10 publications to her credit and is currently enrolled in a postgraduate diploma course online from Harvard Medical School, making her one of the very few medical professionals in India with this honor.
Her accomplishments include being an ex-Clinical Research Fellow at Imperial College and Hammersmith Hospital, NHS Trust, and being featured in the Limca Book of Records for surrogacy public awareness, organized by the Indian Society for Third Party Assisted Reproduction.
Dr. Shivani Sachdev Gour has been widely quoted in national and international media and has received special awards and recognition, including the Rashtriya Gaurav Samman 2015 and Rashtriya Rattan Samman from the Minister of Women & Child Welfare, Government of New Delhi.
She is a member of the Editorial Board of the International Journal of Reproduction, Contraception, Obstetrics, and Gynaecology (IJRCOG).
Awards
Rashtra Gaurav Samman 2015 & Rashtra Rattan Samman, From Minister Of Women & Child Welfare, Government Of New Delhi
Member Of Editorial Board Of International Journal Of Reproduction, Contraception, Obstetrics And Gynaecology (IJRCOG).
In The Limca Book Of Records For Surrogacy Public Awareness (Organised) By Indian Society For Third Party Assisted Reproduction
Widely Quoted In National & International Media
How can we help with the treatment?
If you're on the lookout for treatment in India, Thailand, Singapore, Malaysia, UAE, and Turkey, let Healthtrip be your compass. We will serve as your guide throughout your medical treatment. We'll be by your side, in person, even before your medical journey commences. The following will be provided to you:
Global Network: Connect with 35+ countries' top doctors. Partnered with 335+ leading hospitals.
Comprehensive Care: Treatments from Neuro to Wellness. Post-treatment assistance and teleconsultations.
Patient Trust: Trusted by 44,000+ patients for all support.
Tailored Packages: Access top treatments like Angiograms.
Real Experiences: Gain insights from genuine patient testimonials.
24/7 Support: Continuous assistance and emergency help.
Our success story