Top doctors for Hair Transplant in India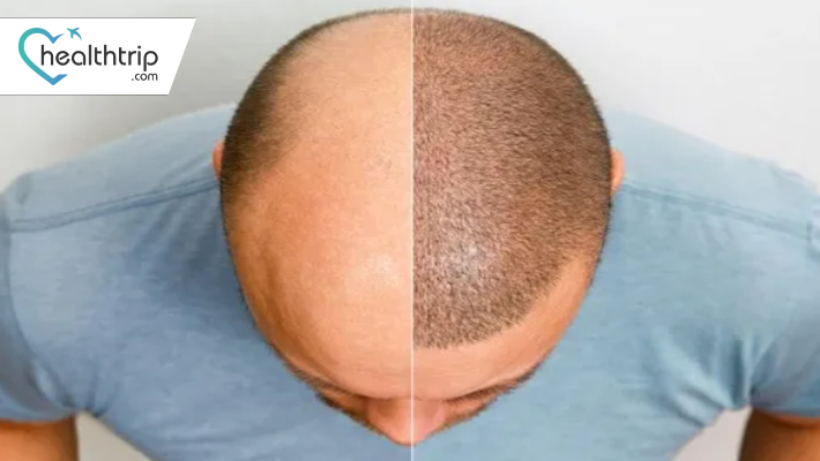 Introduction
A hair transplant in India is a surgical procedure aimed at restoring hair growth in areas affected by baldness or thinning. It involves the removal of healthy hair follicles from a donor area (typically the back or sides of the head) and transplanting them to the recipient area with less hair or no hair. This procedure is performed under local anesthesia, ensuring minimal discomfort for the patient. India offers a wide range of experienced specialists and advanced clinics that perform hair transplant procedures. Patients considering this treatment should consult with a qualified specialist to determine the best approach for their specific needs and expectations.
Book free consulting session with HealthTrip expert
Top Hair Transplant Specialists
Senior Consultant - Dermatology
Consults at :
Dr. Joshi has an experience of over 34 years in dermatology.
Dr. Joshi has gained varied experience in U.K. by working as a Registrar, Senior Registrar and Consultant in Dermatology.
He was also a Consultant and Head of Dermatology at the Armed Forces Hospital in Riyadh, Saudi Arabia.
He was also a visiting Consultant at the Queen Elizabeth Hospital, King's Lynn, England.
Completing his MD (dermatology) & MBBS, he did his DVD from London, DTMH from England & FAMS from Austria.
He is an active member of ADV&L, International society of hair restoration surgery, British association of Dermatology.
He is also a founder member of Association of hair restoration surgery, India.
Dr. Joshi special interest include Vitiligo treatment (Micro pigmentation, skin grafting and Melanocyte transplant), hair management (Hair transplant and Platelet rich plasma (PRP) therapy), and allergy management along with immunotherapy, Dermato-cosmetology.
Treatments:
Rhinophyma
Freckles
Chemical Peel
Pigmented Papillomas on face
HyperPigmentation Treatment
Prominent Skin Pores on face
Wart Removal
Scarring due to acne
Hair transplant
Chief - Cosmetic & Plastic Surgery
Consults at :
Dr Nanda's practice philosophy is 'Underpromise and Overdeliver'. He appreciates the need for minimal time away from work for individuals undergoing cosmetic surgery.
He is a member of the Royal College of Surgeons, UK and the National Academy of Medical Sciences, India. He has around 50 publications in reputed journals He has had the rare honour of being a fellow of British Association of Plastic Surgeons and International Scholar of the American Society of Plastic Surgery.
He has presented and published his technique of cleft palate repair and rhinoplasty for cleft patients at various national and international fora which have been acclaimed by his peers.
He has been part of various social initiatives and volunteered his services in 'cleft camps' organized by the Rotary Club and Operation Smile.
Areas Of Specialization
Cosmetic & Plastic Surgery
Skin Rejuvenation
Abdominoplasty
Facial Rejuvenation
Hair Transplant
Body Contouring and Breast Enhancement
Reconstructive Surgery
Plastic Surgeon
Consults at: S L Raheja Fortis Hospital, Mahim

Dr. Debraj Shome is an acclaimed Facial Plastic Surgeon & Oculoplastic Surgeon
Specializes in facial cosmetic & reconstructive surgery, Oculoplastic surgery, ocular & facial cancers, orbital, lacrimal & socket surgery
Fellow of American College of Surgeons
Leading Facial Plastic, Oculoplastic & Cosmetic Surgeon based in Mumbai, India
Affiliated with multi-specialty hospitals: Breach Candy Hospital, Saifee Hospital, Apollo Spectra Hospital, S L Raheja Fortis Hospital, Parkview Specialty Hospital
Honors and awards: "Best Plastic Surgeon in India (2015)", "Best Cosmetic Surgeon in India (2016)", "Best Facial plastic Surgeon in India (2018)", "Marquis Who's Who", "Indian of the Year (2017)"
Special interests include Cosmetic Facial Plastic Surgery, Oculoplastic Surgery, Non-surgical Facial Rejuvenation, Face Lifts, Mid-Face lifts, Facial Reconstructive Surgery post Facial fractures & cancers, Rhytidectomy (wrinkle removal), Blepharoplasty (eyelid lifts), Eyelash enhancement, Rhinoplasty (Nose job), Auricular (ear) Repositioning (Otoplasty), Hair Transplants and Hair Restoration Surgery
Super-Specialty Fellowship trained in Ophthalmic & Facial Plastic Surgery, Orbital surgery & Ocular Oncology from LVPEI, Hyderabad (2005)
Super-Specialty Trained in Cosmetic Facial Plastic Surgery from Salt Lake City, UT, USA (2006)
Super-Specialty Fellowship trained from Department of Head & Neck Surgery from M D Anderson Cancer Center, Houston, TX, USA (2007)
Super-Specialty AOCMF Fellowship trained in Cranio-Maxillo-Facial Surgery from Morriston Hospital, Wales, UK (2015)
Holds an MBA (Healthcare Management) from Vanderbilt University (USA) & National University of Singapore (2008)
Treatment
Hair Transplant Surgery
Senior Consultant - Dermatologist
Consults at :
Dr. Sakshi Shrivastava is a highly skilled dermatologist at Jaypee Hospital, with extensive training and experience in the diagnosis and treatment of skin, hair, and nail conditions.
She has completed her MBBS from a reputed medical college, followed by MD in Dermatology, Venereology, and Leprosy from a prestigious institute.
Dr. Shrivastava has a keen interest in cosmetic dermatology and has undergone specialized training in various procedures such as laser therapy, chemical peels, and microdermabrasion.
She provides comprehensive care for a wide range of dermatological conditions, including acne, eczema, psoriasis, hair loss, skin infections, and skin cancer.
Dr. Shrivastava also offers specialized treatments for common cosmetic concerns such as fine lines, wrinkles, uneven skin tone, and pigmentation issues.
She believes in a patient-centered approach to care and takes the time to listen to her patients' concerns, answer their questions, and work with them to develop a personalized treatment plan that best meets their needs.
Dr. Shrivastava is committed to staying up-to-date with the latest advancements in dermatology and regularly attends conferences and workshops to enhance her knowledge and skills.
Patients can rest assured that they will receive the highest quality care from Dr. Shrivastava, as she is dedicated to providing the most advanced and effective treatments available.
Areas of Interest
cosmetic dermatology
anti-aging treatments
scar management
and laser therapy.
Hair Transplant
Consultant
Consults at: Apollo Hospitals - Greams Road - Chennai
Dr. Shraddha M is a Dermatologist working at Apollo Hospitals Greams Road, Chennai.
She has 14 years of experience in her field.
She has done her MBBS from Sri Ramachandra Institute of Higher Education and Research, Chennai (2003), MD (Dermatology , Venereology and Leprosy) from Sri Ramachandra University, Chennai (2006) and DNB (Dermatology and Venereology) from National Board of Examination (2012).
Some of the services she provides are Hyper Pigmentation Treatment, PRP Hair Transplantation, Hair Loss Treatment, Anti Aging Treatment, Acne Treatment and Derma-roller.
She is a member of the Indian Association of Dermatologists, Venereologists and Leprologists and Women's Dermatologic Society.