Top doctor for Hair Treatment in India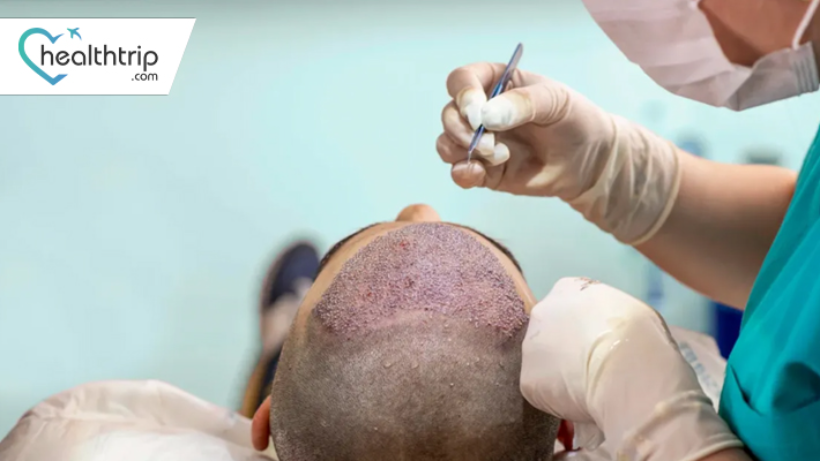 Introduction
Hair-related issues can be a source of concern for many individuals, affecting not only their physical appearance but also their self-confidence. In India, there are several renowned specialists in the field of hair treatment who offer comprehensive care for various hair conditions, including hair loss, scalp disorders, and cosmetic concerns. Here, we introduce you to some of the top hair treatment specialists in India who have established themselves through their expertise, experience, and dedication to helping patients achieve healthier and more vibrant hair.
Book free consulting session with HealthTrip expert
Top Hair Treatment Specialists in India:
Senior Consultant - Dermatologist
Consults at: Jaypee Hospital
She has completed her MBBS from a reputed medical college, followed by MD in Dermatology, Venereology, and Leprosy from a prestigious institute.
Dr. Shrivastava has a keen interest in cosmetic dermatology and has undergone specialized training in various procedures such as laser therapy, chemical peels, and microdermabrasion.
She provides comprehensive care for a wide range of dermatological conditions, including acne, eczema, psoriasis, hair loss, skin infections, and skin cancer.
Dr. Shrivastava also offers specialized treatments for common cosmetic concerns such as fine lines, wrinkles, uneven skin tone, and pigmentation issues.
Senior Consultant -dermatology
Consults at: BLK-Max Super Speciality Hospital, New Delhi
Presently working as a Senior Consultant in Dermatology Department at BLK Super Speciality Hospital, New Delhi
25 years of experience of attending to skin, hair & nails patients.
Officiated as HOD, Department of Dermatology, Sanjay Gandhi Hospital, Delhi.
Awards and Recognitions
Awarded certificate of excellence in the M.D examination conducted by University of Delhi.
Have been participating delegate in several national and state level conferences and workshops.
Have been a resource person speaker in delivering lectures for different categories of health personnel of GNCT, Delhi.
Consultant
Consults at : Apollo Hospitals - Greams Road - Chennai
Dr. Shraddha M is a Dermatologist working at Apollo Hospitals Greams Road, Chennai.
She has 14 years of experience in her field.
She has done her MBBS from Sri Ramachandra Institute of Higher Education and Research, Chennai (2003), MD (Dermatology , Venereology and Leprosy) from Sri Ramachandra University, Chennai (2006) and DNB (Dermatology and Venereology) from National Board of Examination (2012).
Some of the services she provides are Hyper Pigmentation Treatment, PRP Hair Transplantation, Hair Loss Treatment, Anti Aging Treatment, Acne Treatment and Derma-roller.
She is a member of the Indian Association of Dermatologists, Venereologists and Leprologists and Women's Dermatologic Society.
Consultant - Dermatologist & Cosmetic Dermatologist/fellow Pediatric Dermatology
Consults at : Fortis Hospital, Mulund
Dr. Smriti Naswa Singh is a Consultant Dermatologist and Cosmetic Dermatologist at Fortis Hospital Mulund.
She achieved a gold medal in M.D. (Skin- VD) from Govt. Medical College, Vadodara, Gujarat.
Dr. Smriti completed her Senior Residency at Sanjay Gandhi Memorial Hospital, Govt. of Delhi.
She pursued her Fellowship in Pediatric Dermatology from CMC Vellore by IADVL (Indian Association of Dermatologists).
Dr. Smriti has a keen interest in Lifestyle medicine and focuses on treating the root cause of skin diseases, considering skin as the mirror of internal body and mind.
Her expertise extends to skin and hair conditions of infants, children, and teenagers, with a special focus on allergies, hair fall/hair loss problems, and lifestyle-related skin issues in this younger generation.
Treatments:
Laser Resurfacing
Acne / Pimples Treatment
Scar Treatment
Wart Removal
Senior Consultant - Dermatology
Consults at: Indraprastha Apollo Hospital
Dr. Joshi has an experience of over 34 years in dermatology.
Dr. Joshi has gained varied experience in U.K. by working as a Registrar, Senior Registrar and Consultant in Dermatology.
He was also a Consultant and Head of Dermatology at the Armed Forces Hospital in Riyadh, Saudi Arabia.
He was also a visiting Consultant at the Queen Elizabeth Hospital, King's Lynn, England.
Completing his MD (dermatology) & MBBS, he did his DVD from London, DTMH from England & FAMS from Austria.
He is an active member of ADV&L, International society of hair restoration surgery, British association of Dermatology.
He is also a founder member of Association of hair restoration surgery, India.
Dr. Joshi special interest include Vitiligo treatment (Micro pigmentation, skin grafting and Melanocyte transplant), hair management (Hair transplant and Platelet rich plasma (PRP) therapy), and allergy management along with immunotherapy, Dermato-cosmetology.