Top Fertility Specialists in India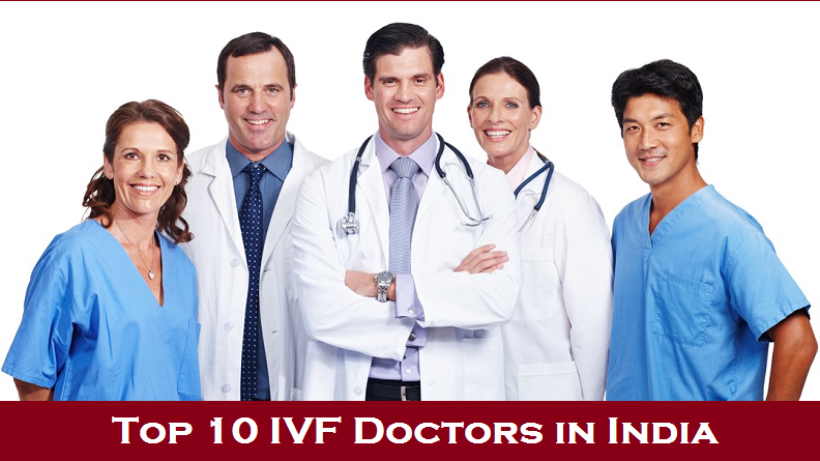 Introduction


India has emerged as a global hub for medical tourism, and one of the fields that has gained significant recognition is fertility treatment. With a blend of cutting-edge technology, experienced professionals, and a holistic approach to reproductive health, India boasts a roster of top fertility specialists who have earned both national and international acclaim. In this article, we will delve into the profiles of some of these renowned fertility experts and the remarkable contributions they have made to the field of reproductive medicine.
1. Dr Meenakshi Dua
Book free consulting session with HealthTrip expert
Dr. Meenakshi Dua is an Infertility Specialist in Gurgaon and has an experience of 18 years in this field.
She practices at ART fertility clinics, in Gurgaon.
She completed MS- Obstetrics & Gynaecology from Kasturba Medical College in 2007 and MBBS from Kasturba Medical College in 2002.
She is a member of the Indian Medical Association ( IMA) and AICOG, IFS, FOGSI, IMS, ISAR, RCOG & AOGD.
She has published various original research papers and review articles and contributed to chapters in standard infertility textbooks.
Some of the services provided are: Female Infertility treatment, Fertility treatment, Donor Insemination Surrogacy, Male Infertility Treatment, and In-Vitro Fertilization( IVF), etc


Awards


Best Paper prize at North zone Yuva FOGSI, July 2008
Bagged 2nd prize in quiz on Adolescent gynecology at state level Yuva Fogsi July 2006, Chennai


Read more: Various Reasons that constitutes for Male Infertility
2. Dr. Sonia Malik


In India, Dr. Sonia Malik is well-known as a gynaecologist and obstetrician with a focus on IVF and ART.
She is a leading fertility specialist in the nation and knowledgeable about all forms of Assisted Reproductive Technology (ART) including In Vitro Fertilization (IVF).
The Southend Fertility and IVF Center was established by Dr. Sonia Malik with the goal of assisting infertile couples in starting families. The clinic is regarded as one of the best in India.
She has over 30 years of experience in gynaecology, obstetrics, and infertility, and she specialises in several ART procedures like IVF, ICSI, and IMSI.
Over 8000 fertility operations have been carried out by Dr. Malik, who performs about 20 IUI and 25 IVF rounds each month.
She works at her clinic while also having affiliations with several other Indian hospitals, including Max Healthcare, Fortis La Femme, and Indraprastha Apollo Hospital.
Dr. Sonia Malik is an authority in the treatment of premature ovarian failure, genital TB, reproductive endocrinology, and immunology in addition to ART cycles.
In her professional life, Dr. Malik has won various honours and distinctions for her services to gynaecology and IVF in India. She belongs to a number of gynaecological and medical organisations.
She supports moral behaviour and is aware of what each patient undergoing reproductive treatment needs. Dr. Sonia Malik uses her knowledge to ensure that anyone desiring a child does not leave her care empty-handed.


Specialities:IVF Specialist & Gynaecologist
Expertise:


Reproductive Endocrinology & Immunology
Genital Tuberculosis
Advances in Assisted Reproductive Techniques (IVF, ICSI, IMSI)
Premature Ovarian Failure
Infertility & Gynaecological issues management


Memberships


Asia Pacific Menopause Federation
Indian Menopause Society
Association of Obstetrics and Gynecologists of Delhi (Chairs the Infertility Committee)
Editor in Chief of the Journal of Mid Life Health
Indian Society of Assisted Reproduction
International Federation of Fertility Societies
International Menopause Society
Federation of Obstetric and Gynecological Societies of India
Indian Medical Association
American Society for Reproductive Medicine
American Society of Reproductive Endocrinology
Indian Society for Study of Reproduction and Infertility


Awards and Recognitions


Scientific Associate, Cleveland Clinic Reproductive Research Center, United States
In 2006, the Indian Medical Association presented him with the Chairman's Appreciation Award.
Earned the Indian Menopause Society's Scroll of Honor for Exemplary Services in 2005.
Awarded the President's Appreciation Award by the Indian Medical Association's South Delhi Branch in 2005
Received the Dr. Kanak Goyal Award at the Indian Medical Association's 2004 Annual Conference.
In 2000, the South Delhi Branch of the Indian Medical Association awarded him the Scroll of Honor for Outstanding Services to the Medical Profession.
Was honoured with the Federation of Obstetric and Gynecological Societies of India's Best Paper Award in 1999.
In 1997, he was given the Indian Society of Assisted Reproduction's Best Paper Award.


3. Dr. Aswati Nair


Dr. Aswati Nair did her MBBS from Topiwala National Medical College and B.Y.L. Nair Charitable Hospital, Mumbai (1999-2005) and was the recipient of J.R.D. Tata merit scholarship in all the 3 professional years.
She did her MD in Obstetrics and Gynecology from S.S. Medical College, Madhya Pradesh (2006-2009).
She has a wide experience in the fields of Obstetrics, Gynecology and Infertility. Her profound interest in infertility made her pursue FNB Reproductive Medicine wherein she was one of the toppers in the entrance examination conducted by the National Board of Examinations.
She has a vast experience in the field of male infertility, and is proficient in most techniques of surgical sperm retrieval. She has also successfully completed the training course in laparoscopy conducted by the surgical disciplines at AIIMS, New Delhi.
She has made numerous presentations at various national and international conferences and received the best paper award at ISAR, Kerala chapter for her original research work on the use of embryo glue in patients with recurrent implantation failures.
She has a special interest and expertise in treating women with endometriosis, recurrent IVF failures and recurrent pregnancy losses and male infertility cases.
She is dedicated, compassionate and up to date with her knowledge in reproductive medicine, and has several successful cases to her credit. She aims to work out protocols for development of low cost IVF so as to make it more accessible to the masses.
She is a life time member of Indian Society of Assisted Reproduction (ISAR) and the Indian Fertility Society.


Specializations


Obstetrician


Infertility Specialist


Reproductive Health Specialist
Awards and Recognitions


Top Scorer in the 2015 National Board of Examinations-conducted FNB Entrance Examination
Won first place in the IIRRH's 2016 preliminary exit examination
ISAR Kerala State Chapter received the Best Paper Award for Original Research on Embryo Glue in 2016
2017 ISAR-Haryana National Conference Best Audience Award


4. Dr. Bhavna Banga


Dr. Bhavna Banga is an internationally trained dedicated fertility & IVF expert with experience of over 14 years in Reproductive Medicine & IVF.
Her practice is channelled by extensive training in India and at renowned fertility units overseas.
She blends the best practices from East and West to optimise reproductive outcomes.
Dr. Bhavna Banga's treatment protocols are individualised to optimise reproductive outcomes.
All the treatments are evidence-based, not merely on speculations, and personally carried out by Dr. Banga herself, hence reinforcing the concept of personalised medicine.
What sets her apart is her positive approach, and her approachability for queries, personalised attention, and evidence-based tailor-made treatment options.


5. Dr Sushma Prasad Sinha


Dr. Sushma Prasad Sinha has expertise in Infertility & IVF, Laparoscopic & Robotic surgeries and in the management of high risk Pregnancies.
She is known by her patients all over as a doctor who can perform the most difficult of gynecological surgeries through a vaginal and open abdominal routes with pin-point perfection.
She is highly experienced & skilled Doctor who has treated umteen number of national & international patients.


Area of specialization


Obstetrics and Gynaecology
Infertility & IVF
Laparoscopy & Robotic surgery
High risk pregnancies


6. Dr. Parul Katiyar


Dr. Parul Katiyar is a dedicated infertility specialist and reproductive endocrinologist with over 10 years of experience in this field.
Dr. Parul gives undivided attention to couples under her care and believes in individualised treatment approach for each couple, providing the best possible evidence based treatment strategy for all patients.
She is associated with Nova IVF Fertility, a leading fertility center with a nationwide presence.
Her expertise in treating complex infertility cases, along with her focus on patient education and support, sets her apart as a dedicated fertility specialist.
Dr. Katiyar's contributions to fertility research and her active participation in medical conferences showcase her commitment to advancing reproductive medicine in India.
Dr. Katiyar's commitment to evidence-based treatments and her compassionate approach to patient care have made her a sought-after expert in the field.


7. Dr. Reena Gupta


Dr. Reena Gupta is an In vitro fertilization specialist with over 16 years of medical experience and has dedicated the last six years to the field of infertility.
She completed her MBBS and MS (Obstetrics and Gynecology) degrees in Delhi.
Later, she was selected as an FNB in reproductive medicine.
She completed her FNB at Nova IVI Fertility, Ahmedabad, under the direction of some experienced fertility specialists like Dr. Manish Banker and Dr. Sandeep Shah.
She is currently working as a Senior Consultant at Baby Science IVF Clinic, Delhi. As an IVF specialist, She knows treating all types of infertility patients, like male infertility, recurrent miscarriages, and recurrent implantation failures requiring ERA, PGT, etc.
She is familiar with all IVF management procedures, including hysteroscopy, testicular biopsy, etc.
With a success rate of 67% in IVF cycles with the patient's own gametes and 75% with donor eggs, Dr. Gupta is one of the most sought-after IVF experts in Delhi.
Her interest areas include PCOS, recurrent implantation failure and male infertility treatment. She believes in providing patient-specific treatment based on Evidence Based Medicine (EBM) and globally accepted protocols.


Specialization:


Infertility Management
Male Infertility


Treatments:


Frozen Embryo Transfer (FET)
TOT and TVT
Hyperprolactinemia
Preimplantation Genetic Diagnosis - PGD
Therapeutic Donor Insemination
Ovulation Induction
LEEP - Loop Electrosurgical Excision Procedure
Polypectomy


8. Dr. Rupali Goyal


Dr. Rupali Goyal is one of the finest Fertility specialists in India.
The doctor is a well-reputed and sought-after medical expert working as an Infertility and Laparoscopy and Gynecologist.
Dr. Goyal's approach to fertility treatment emphasizes patient education, transparency, and personalized care.
Her proficiency in advanced laparoscopic and hysteroscopic surgeries has been a game-changer in managing complex fertility cases.
Dr. Goyal's dedication to raising awareness about fertility issues and her advocacy for affordable fertility care have positioned her as a highly regarded figure in the field.


Fellowships / Memberships


Web Editor, Indian Fertility Society
Co-Convenor, Diminished Ovarian Reserve. IFS (2018-2020)
Executive member, Indian Fertility Society(2016-2020)
Assistant Editor, Fertility & Science Research
Faculty, Fellowship in ART, Amity University Noida


Awards


First prize in Poster presentation" Sequential Vs Days 3 tranfer and pregnancy Outcome" at IFFS 2016 First prize in Paper on "Intrahepatic Cholestatsis in pregnancy " , Annual Conference Narchi, 2006


9. Dr. Hrishikesh Pai:


Dr. Hrishikesh Pai is a renowned figure in the field of infertility treatment and reproductive endocrinology.
He is the Medical Director of the Bloom IVF Group and is credited with establishing the first successful IVF pregnancy in Mumbai.
Dr. Pai has been instrumental in introducing advanced techniques like preimplantation genetic testing (PGT) and fertility preservation in India.
His contributions to research, publications, and his active participation in various national and international medical associations have cemented his status as a leading fertility expert.
Dr. Pai's commitment to ethical and transparent patient care has earned him the trust and respect of countless patients seeking fertility solutions.


Awards


2015-2018 : Secretary General - FOGSI (Federation of Obstetrics and Gynaecological Societies of India)
2013-2016 : Assistant Treasurer - IFFS (International Federation of Fertility Societies)
2014-2016 : President - ISAR (Indian Society for Assisted Reproduction)
2012-2014 : Chairman - Maharashtra Chapter of ISAR
2013 : Chairman - AICOG 2013 (All India Congress of Obstetricians and Gynaecologists) Mumbai
2016 : Organizing Secretary - IFFS World Congress, Delhi-NCR


10. Dr Sonia Naik


Dr Sonia Naik started the first structured educational and training workshops for pregnant women in New Delhi that have gained immense popularity over the years due to their tremendous practical utility.
She has many years of experience in the field of high-risk obstetrics improving clinical outcomes even in the most challenging situations.
Diagnostic and therapeutic hysteroscopy and laparoscopy are her special areas of interest where she has contributed to patient care.
Areas Of Interest
High Risk Obstetrics
Laparoscopic & Hysteroscopic Procedures
Adolescent Gynaecology
Infertility


Conclusion:


The journey toward parenthood is a profound one, often marked with challenges that require the expertise of skilled professionals. India's top fertility specialists, with their vast experience, innovative techniques, and patient-centric approach, have transformed the landscape of reproductive medicine in the country. Their contributions extend beyond the clinic walls, encompassing research, education, and advocacy to make fertility care accessible and effective. As India continues to lead the way in medical advancements, these fertility experts remain beacons of hope for individuals and couples seeking to realize their dreams of starting a family.


Read more: ICSI Treatment: A Solution For Your Infertility Issues