Top Neurologists in India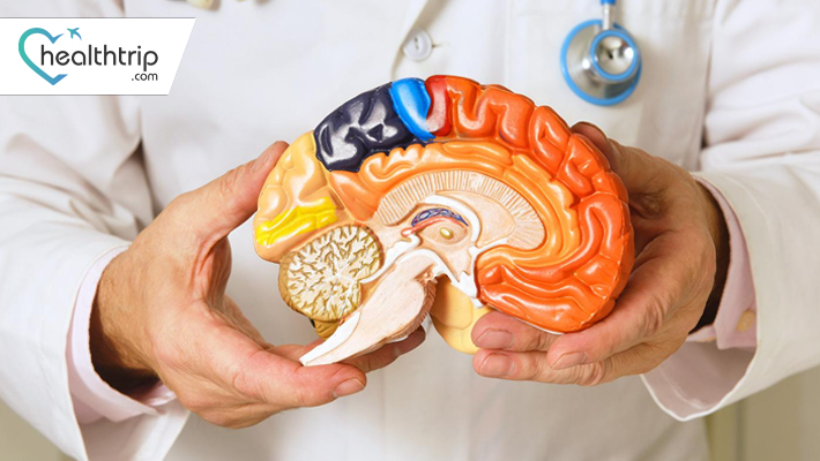 Book free consulting session with HealthTrip expert
Consults at : Fortis Memorial Research Institute, Gurgaon
Dr. Rana Patir: Eminent Neurosurgeon in India
Over 23 years of experience in advanced neurosurgery
Renowned as one of India's top Neurosurgeons and spinal surgeons
Impressive record of over 10,000 successful neurosurgical procedures
Recognized as one of the best neurosurgeons in India
Extensive two-decade career in the field of neurosurgery
Consults at : Paras Healthcare
Dr. (Prof.) V.S. Mehta: Renowned Indian Neurosurgeon.
Extensive experience as Head of Neuro Surgery and Chief of Neurosciences Centre.
President of the Neurological Society and South Asian Neurosurgeons.
Expertise in Brain Stem Surgery, Brachial Plexus Surgery, Aneurysms, and Spinal Tumor Surgery.
Chairman and HOD of Neurosciences at Paras Hospital.
Pioneer of Image Guided Brain Tumor Navigation Technology.
Recipient of awards including PADMA SHRI and Indian Medical Association South Delhi Branch Special Award.
Founder Member of World Academy of Neurological Surgeons.
International recognition as a guest member of Japan Neurosurgical Society and Brazilian Academy of Neurosurgery.Dr. V. S. Mehta: Dr. Mehta is a renowned neurologist with over 35 years of experience. He is the Director of the Department of Neurology at the Apollo Hospital in Chennai, Tamil Nadu. Dr. Mehta is a specialist in the diagnosis and treatment of a wide range of neurological disorders, including stroke, Parkinson's disease, Alzheimer's disease, and multiple sclerosis.
Consults at : BLK-Max Super Speciality Hospital, New Delhi
Dr. Kansal: Highly experienced neurosurgeon with 22+ years of clinical practice.
Current Position: Associated with BLK Super Speciality Hospital, New Delhi.
Education: MBBS from Lala Lajpat Rai Memorial Medical College.
Further Education: Pursued MS in General Surgery at King George's Medical College, Lucknow.
Specialization: Awarded M. Ch. in Neuro Surgery by King George's Medical College, Lucknow.
Career: Extensive experience in various hospitals across Delhi and NCR.
Consults at : Indraprastha Apollo Hospital
Dr. Sunit Mediratta practices at Indraprastha Apollo Hospitals in Sarita Vihar, Delhi.
Specializes in treating Nerve and Muscle Disorders.
Expertise in Brain Arteriovenous Fistula Embolization.
Offers advanced Carotid Cavernous Fistula Treatment.
Proficient in performing Peripheral Neurosurgery.
Skilled in Spinal and Cerebral Tumor Embolization.
Trusted healthcare professional at a reputable hospital.
Provides comprehensive neurological care and interventions.
Highly experienced in treating a range of neurosurgical conditions.
Committed to improving patients' quality of life through effective treatments.
Consults at : Fortis Memorial Research Institute, Gurgaon
Dr. Sandeep Vaishya: Renowned Neurosurgeon in India, 22+ years of experience.
HOD (Head of Department) and Executive Director of Neurosurgery at Fortis Memorial Research Institute, Gurugram.
Sundt Fellowship recipient at Mayo Clinic, USA; MCh (Neurosurgery) from AIIMS.
Specialties: Minimal Invasive & Image Guided Neurosurgery, Intracranial Tumor Surgery (skull base tumors), Functional Neurosurgery, Spinal Surgery, Brachial Plexus & Peripheral Nerve Surgery.
Former AIIMS faculty member, Head of Department - Neurosurgery at Max Institute of Neurosciences.
Active in professional associations: Secretary of World Spinal Column Society, Middle East Spine Society; member of spine committee and World Federation of Neurosurgical Society.
Founding member and Treasurer of The Neuromodulation Society; Past President of Indian Society for Stereotactic and Functional Neurosurgery and Indian Society for Peripheral Nerve Surgery.
Read also: Epilepsy Treatment in India