Top Bone Specialists in India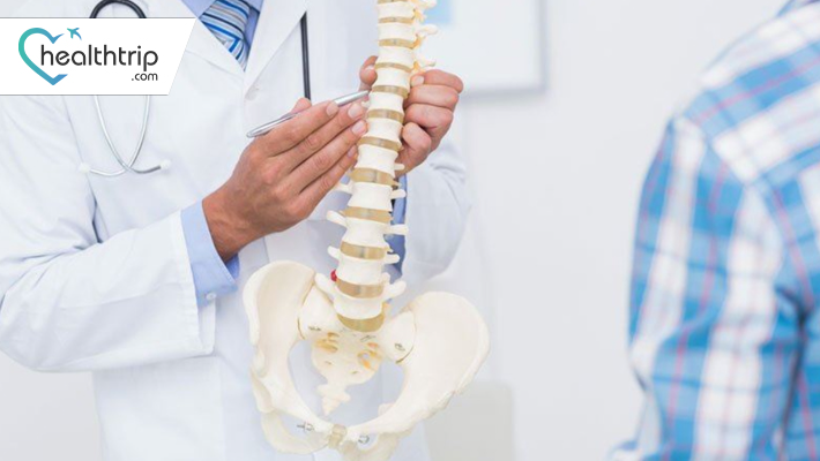 Book free consulting session with HealthTrip expert
Consults at :
Fortis Hospital, Noida
Dr. Atul Mishra: Renowned orthopaedic surgeon in Delhi
Specializes in Hip Replacement Surgery and Knee Replacement Surgery
Vast experience: Successfully operated on thousands of ortho patients
Expertise in knee surgery and arthroplasty
Utilizes advanced surgical techniques for minimal postoperative pain
Known for facilitating rapid recovery in patients
Highly popular in Delhi NCR for his exceptional skills
Consults at : Jaypee Hospital
Dr. Sumit Bhushan Sharma: Highly skilled orthopaedic surgeon
Associate Director of Joint and Knee Replacement at Jaypee Hospital, Noida
Founded Orthopaedics department at the hospital
Distinguished orthopaedic doctor in Northern India
Known for compassionate patient care
American Board certified with extensive training in the USA and Asia
Specializes in joint and knee replacement surgeries
Regularly updates skills through national and international conferences
Committed to providing the highest quality care
Trusted and compassionate doctor in the field of medicine.
Consults at : Apollo Spectra
Senior Consultant in Orthopedics & Spine Surgery
Consults at Apollo Spectra
Lifetime Member of:
Association of Spine Surgeons of India (ASSI)
Indian Orthopedic Association (IOA)
U.P. Orthopedic Association (UPOA)
Indian Arthroplasty Association (IAA)
IASALOC (Indian Society for Advancement of Laryngology, Otology, and Cochlear Implants)
Renowned expertise in orthopedic and spine surgery.
Consults at : Medanta - The Medicity
Internationally renowned orthopedic surgeon
Over 30,000 total knee replacement surgeries
More than 15,000 arthroscopic surgeries for ligament repairs
Numerous pioneering achievements, including:

First bilateral procedure in India
First use of Gender implant for female patients
First to use Patient Specific Instrumentation for total knee replacement
First to perform minimally invasive total knee replacement in India

Member of design team for Persona Knee implant
Developed patented instruments for MIS total knee replacement
Recipient of multiple awards for contributions to medical science
Consults at : Max Smart Super Speciality Hospital, Saket
Dr. Ramneek Mahajan, Senior Director & Head Joint Reconstruction Unit (Knee & Hip) at Max Institute of Musculoskeletal Science, Max Smart Super Specialty Hospital, New Delhi.
Over 6000 Joint replacement surgeries, including 500 in one remarkable year (2015).
Extensive experience in primary, complex primary, revision, and multiple-times operated revision surgeries.
Over 10,000 orthopedic surgeries to date.
Specializations in Joint Replacement and Arthroscopy.
Fellowship from prestigious institutions in Singapore, Australia, and Germany.
Former Senior Consultant at Fortis Hospitals.
Prior HOD, Orthopedics, Nova Special Hospital, Delhi.
Actively trains other surgeons through live joint replacement surgeries during symposiums and conferences.
In a nation as diverse and vibrant as India, medical expertise has always played a crucial role in ensuring the well-being of its citizens. When it comes to bone health and orthopedic care, India boasts a league of highly skilled and accomplished bone specialists who have dedicated their lives to diagnosing, treating, and preventing a wide range of skeletal disorders. In this blog, we'll explore the top bone specialists in India, their contributions to the field of orthopedics, and their commitment to maintaining healthy bones and joints for the nation's populace.