Top 7 Rheumatologists in India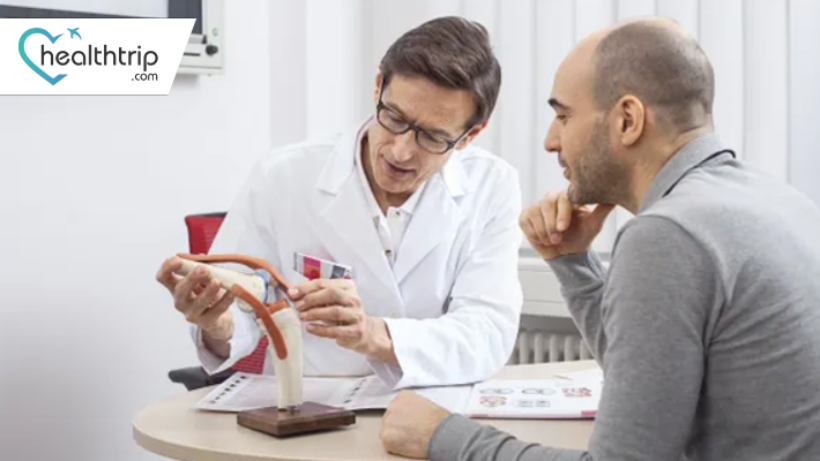 Introduction:
In a nation as diverse and dynamic as India, the field of medicine continually evolves to meet the healthcare needs of its vast population. When it comes to the specialized field of rheumatology, which focuses on diagnosing and treating autoimmune and inflammatory conditions that affect the joints, muscles, and connective tissues, the importance of skilled and dedicated professionals cannot be overstated. In this article, we embark on a journey to recognize and celebrate the expertise and commitment of the top 7 rheumatologists in India. These medical trailblazers have not only contributed significantly to the advancement of rheumatology but have also touched countless lives with their compassion and healing hands. Join us as we explore the profiles of these remarkable individuals who have made a profound impact on the healthcare landscape of India.
Book free consulting session with HealthTrip expert
CONSULTANT : RHEUMATOLOGY DEPARTMENT
Consults at : BLK-Max Super Speciality Hospital, New Delhi
He is a male consultant in the rheumatology department with 12 years of experience. He is located in India and has a rating of 4.5 out of 5 stars. He specializes in Rheumatoid Arthritis, Osteoarthritis, Gout, Systemic Lupus Erythematosus (SLE), Ankylosing Spondylitis, Psoriatic Arthritis, and Fibromyalgia.
Dr. Sajal Ajmani is a leading consultant in Rheumatology.
He is known for his versatile and patient-centric approach.
Dr. Ajmani has 12 years of experience in the field.
His qualifications include MBBS, MD in Internal Medicine, DM in Clinical Immunology & Rheumatology, and MRCP from the Royal College of London (UK).
He currently works as a Consultant in the Rheumatology Department at BLK-Max Super Speciality Hospital in New Delhi.
Previously, he served as an Assistant Professor at AIIMS in New Delhi.
He has worked as an Associate Consultant in Rheumatology at Manipal Hospital in Delhi and Fortis Memorial Research Institute in Gurugram.
During his DM residency, he was a Senior Resident at SGPGIMS in Lucknow.
Dr. Ajmani has received awards for his research, including the Oral Paper presentation prize by AIIMS and API - Delhi chapter.
CONSULTANT : RHEUMATOLOGY
Consults at : Manipal Hospital, Bangalore
Dr. Abhishek is a well-trained and qualified rheumatologist.
He completed his MBBS from the prestigious KIMS, Hubli in 2010.
Dr. Abhishek pursued higher education in Delhi and gained hands-on experience in treating rheumatological diseases during his postgraduate training in Medicine.
He developed a special interest in rheumatology due to the unmet needs in India.
Dr. Abhishek completed his DNB Rheumatology training at Indraprastha Apollo Hospitals, Delhi.
He received training in the application of musculoskeletal ultrasound (MSK-USG) from renowned experts in the field, Dr. Antonio Bouffard and Dr. Fernando Jimenez.
After completing his DNB Rheumatology, he worked at the widely reputed CMC (Christian Medical College), Vellore.
He was actively involved in both outpatient and inpatient services and played a role in training rheumatology fellows.
Dr. Abhishek has a significant number of publications in both national and international journals.
DIRECTOR -:RHEUMATOLOGY
Consults at : Fortis Hospital Anandapur Kolkata
Dr. Abhrajit Ray is a renowned Senior Consultant Physician & Rheumatologist with over 35 years of experience in General and Rheumatology Medicine.
He completed his postgraduate training in General Medicine in Calcutta before pursuing further training in the UK.
Dr. Ray received training in General and Geriatric Medicine at Barnsley District Hospital and Bedford Hospital in the UK.
He also served as a Registrar in Rheumatology and General Medicine at respected teaching hospitals in the UK, including St. Bartholomew's and Royal London Hospital, as well as Whipps Cross University Hospital.
Dr. Ray returned to India in 1996 and has since been actively contributing to the field of medicine.
He serves as a visiting consultant in reputed private hospitals in Kolkata, demonstrating his commitment to providing quality healthcare services
.
SR. CONSULTANT: RHEUMATOLOGY
Consults at :Indraprastha Apollo Hospital
Dr. Rohini Handa is a distinguished Rheumatologist at Indraprastha Apollo Hospitals, New Delhi.
He has an impressive 35 years of experience in his field of expertise.
Dr. Handa holds an MD and DNB in General Medicine, along with a FRCP in Rheumatology.
He previously served as a professor at the prestigious All India Institute of Medical Sciences (AIIMS), New Delhi.
Dr. Handa has a prolific publication record, with more than 330 review articles, book chapters, papers, and abstracts to his name.
He is actively involved in various professional medical associations, including serving as the Vice Dean of the Indian College of Physicians and being a life member of the Indian Rheumatology Association, Delhi, among others.
Dr. Handa has received numerous prestigious awards, including the JC Patel and BC Mehta Prize, Dr. JN Berry Award, and IRA Oration by the Indian Rheumatology Association, to name a few.
VICE CHAIRMAN : CLINICAL IMMUNOLOGY AND RHEUMATOLOGY
Consults at : Medanta - The Medicity
Current head of Medanta's Division of Rheumatology and Clinical Immunology
Completed higher training in the UK and became a member of the Royal College of Physicians
Completed senior residency in rheumatology & clinical immunology from All India Institute of Medical Sciences, New Delhi
MD in Internal Medicine from Maulana Azad Medical College, Delhi
Fellow of the Royal College of Physicians in Glasgow and Edinburgh
Highly respected member of over 15 international and national medical associations and forums
Specialization and Expertise:
Rheumatoid Arthritis
Immunology
Ankylosing Spondylitis
Rheumatology
SENIOR CONSULTANT- RHEUMATOLOGY
Consults at :Fortis Memorial Research Institute, Gurgaon
Dr. Naval Mendiratta completed his MBBS in 2007 from Sri Ramachandra University, Chennai.
In 2011, he earned his MD (Medicine) from Bharti Vidyapeeth University, Pune.
Dr. Mendiratta furthered his expertise by completing a fellowship in Rheumatology and Immunology at Tan Tock Seng Hospital, Singapore in 2013.
He possesses a rich experience of 7 years in the field of medicine.
Dr. Naval Mendiratta was associated with Fortis Hospital, Vasant Kunj.
His most recent assignment was with Medanta-The Medicity, Gurgaon, where he served as a Consultant in Clinical Immunology and Rheumatology.
GENERAL PHYSICIAN
Consults at: Fortis Hospital, Noida
Dr. Bimlesh Dh?r Pandey is a consultant urologist and andrologist at Fortis Hospital in Noida, India
He has over 22 years of experience in the field of urology, specializing in complex urological conditions.
SENIOR CONSULTANT - RHEUMATOLOGY
Consults at: Jaypee Hospital
Dr. Suvrat Arya, a renowned rheumatologist with over a decade of experience.
Senior Consultant at Jaypee Hospital, India, specializing in Rheumatology.
Holds an MBBS degree with a gold medal from UCMS, Delhi.
Completed MD in Internal Medicine from PGIMS, Rohtak, and DM in Clinical Immunology & Rheumatology from SGPGIMS, Lucknow, with another gold medal.
Expertise in rheumatoid arthritis, SLE, ankylosing spondylitis, scleroderma, gout, and more.
Skilled in joint injections, aspirations, biopsies, and musculoskeletal ultrasound.
Read also:
The Importance of Early Diagnosis in Rheumatology