Top 7 Liposuction Centers In India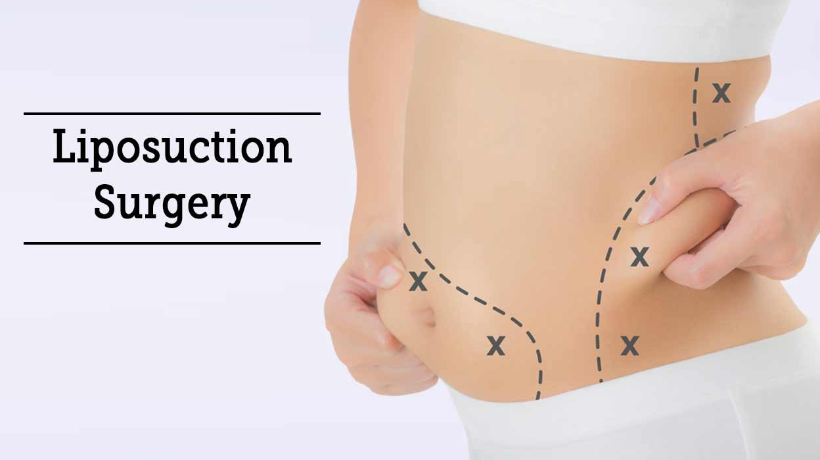 Liposuction is a modern fat removal process that was invented by Arpad and Giorgio Fischer in the year 1975.
Liposuction
is the most common
cosmetic surgery
in the world that can remove Visceral fat surrounding the internal organs creating life-shortening diseases such as diabetes, strokes, and heart attack. Liposuction is performed through various natural processes and laser technology as per the accumulation of fat in the human body.
Book free consulting session with HealthTrip expert
India is considered the best destination for 'lipo' surgery due to its diversified medical experts, availability of doctors, and availability of technology as the country offers affordable and quality liposuction in the treatment of lymphedema.
Not many people in the world can travel to western countries for treatment. India offers the best doctors and plastic surgery technology for Body reconstruction, beautification, shaping, and fat removal process from the body for people who are undergoing heart treatment or otherwise.
Techniques that are commonly used for liposuction are now advanced. Various techniques are being used to investigate and remove fats from the body to prevent disease and can be for plastic surgery.
The Fat is removed through a hollow tube Canulla and the aspirator uses a negative force fat suction process from a concerned area
Suction Assisted Liposuction or Suction assisted Lipectomy is often prescribed for overweight scenarios
Micro Cannula technique is for the diameter-based fat removal from your body
Lymph Sparing Liposuction or WAL requires cosmetic shaping knowledge spectrum
Tumescent Local Anesthesia is for lymph-sharing liposuction surgery to treat lipoedema
Water Jet Assisted Liposuction or WAL is used to apply a jet force to remove certain kinds of fat and is useful for lipoedema patients.
FLA or Fibro Lympho Lipo Aspiration follows a goal to complete the treatment for Advanced Lymphedema, remove pain symptoms, halt disease progression and improve quality of life.
UAL or Ultrasound-assisted Liposuction may be used for tissue damage due to ultraviolet, to remove difficult fat, to treat Gynecomastia or for more
Cryoliposis or Fat Freezing is registered under the brand Cool Sculpting non-surgical process that removes dead fat cells
Aftercare Sutures offers anti-wounds path solutions with a fluid.
Vaser Liposuction, Lipoplasty, or Liposculpture
The 4D sculpting is a miracle for plastic surgery requirements. You can shape your body and get rid of your fats at the same time. Indian medical system, Comfortable Hospitals, and Leisure clinics offer you all one destination with a 100 percent success rate.
Also, Read - Non-surgical Liposuction Cost in India - Procedure, Benefits
Liposuction In India
Liposuction in India is Cost-effective. India has wide options for treatment plans for various diseases through the process. India is one of the world's biggest destinations for a medical tour due to its caregiving doctors. Lipo infrastructure and hospital space to stay safe management.
Uses of Liposuction
Liposuction helps cancer patients
Liposuction reduces the threats of heart attack, stroke, and diabetes
Liposuction help cosmetic, toxic fat removal, face beautification, and body reshaping causes
Liposuction removes unrequired fats and unusual fats from the body
Liposuction brings fitness to your life
Top 7 Liposuction Centers in India

1. Asian Centre for Aesthetic Surgery and Medicine, Faridabad
You can rely on the hospital as it offers an aesthetics surgical excellence facility. The place is a neat, clean ambiance with 425-bed, hospital. The center has a list of highly specialized skin specialists. The hospital has liposuction specialist doctors who have tremendous skills and equipment to enable you to get rid of unnecessary fats and complications. The hospital offers facelifts, Botox, facial implants, and Rhinoplasty
Address: Baikal Flyover Road, Sector – 21 A Faridabad – 121001, Haryana, India
Phone - +91 129 4253000
2. Asian Hospital, Kurla Mumbai
The Asian hospital provides new advantages and new precisions through robotic surgery mechanisms. The hospital offers the best doctors in the town with 250 beds on disposal. It is the best place to seek liposuction advice as it specializes in heart diseases. A new study shows that liposuction reduces the risk of heart disease. The hospital offers aesthetic and reconstructive surgery in a natural process. Uses liposuction therapies, abdominoplasty, maxilla facial cranioplasty, microsurgery, and more
Address: G Block BKC, Bandra Kurla Complex, Bandra East, Mumbai, Maharashtra 400051
Phone: 022 6698 6666
3. Columbia India Hospitals, Bangalore
Columbia India hospitals offer you the best choices when it comes to multispecialty and liposuction surgery in the country. It has 11 branches all across the country. The Columbia group of hospitals serves all purposes of multispecialty treatment. Liposuction surgery involves chin implants, laser skin surfacing, cry lipolysis, and more. The doctors are cooperative as the group also provides you with travel assistance or provide appropriate stay arrangements.
Address: Kirloskar Business Park, Bellary Rd, Bengaluru, Karnataka 560024
Phone: 080666 00666
4. Dr. Parag Telang Clinic, Mumbai
Dr. Parag Telang is considered the best cosmetic surgeon for his easy hands and caregiving attitude. He specializes in facial, non-facial cosmetic surgeries, tummy tuck surgery, rhinoplasty surgery breast, and other treatments. He is a Vaser liposuction technology expert.
He offers tummy tuck for weight reduction, anti-aging vampire facelift, max lift, chin surgery, and more.
Address: 401-402, Vastu Precinct, Opp Mercedes showroom, Sundervan, Lokhandwala Road, Andheri West, Mumbai, Maharashtra 400053
Phone: 075067 10258
Kokilaben Dhirubhai Ambani Hospital and Medical Research Institute is the best as it directly relates to the businessman in the country. It is the best multispecialty hospital in the town. It consists of 750 beds as you need an appointment in advance. Suction lipectomy is a specialty liposuction therapy, mammoplasty, labiaplasty, buttock lift, and more offered by the hospital.
Address: Kokilaben Hospital, Lokhandwala Complex Rd, Mudran Press Colony, Andheri West, Mumbai, Maharashtra 400053
Phone: 022 3069 6969
6. Tata Memorial Hospital, Mumbai