Top 5 Cranioplasty Centres In India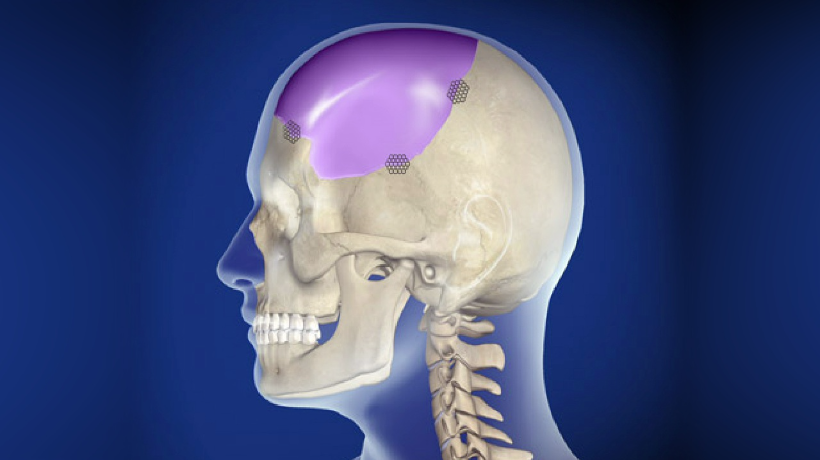 Cranioplasty is a treatment, and surgery required mostly after traumatic injuries. In all age groups, the act of tumor removal or a decompress craniotomy is a common cause of surgery due to cranial defects. The brighter aspect of a cranioplasty is not only a repair of cranial defects, cosmetic improvement. It also improves psychological drawbacks and improves social performance.
Epilepsy
decreases after cranioplasty. But there are instances that
cranioplasty surgery
causes hydrocephalus, infection, and brain swelling.
Book free consulting session with HealthTrip expert
In children below four years, if there is an intact dura meter, the cranium closure is achieved. The doctors generally wait for the cranioplasty to prevent autograft or allograft infections. In case of infection, the wait time can be from 6 months to 1 year. We suggest to you the best places in India deliver a timed cranioplasty. Cranioplasty involves the usage of metals and nonmetals to repair the cranial defects caused by previous trauma and decompressive craniectomy. It is performed by filling a wide scope of synthetic materials or a bone piece that is suitable for a bone, cell condition. The operation may occur two times a year. Firstly to place the material and the next one is more cosmetic.
Cranioplasty Material has necessary implications:
They are resistant to infections
Non-dilation with Heat
Easy to shape, not very expensive
Ready to Use and Radiolucency
Non-Metal Cranioplasty Materials
Celluloid, Tantalum, and Methyl Methacrylate
Hydroxyapatite
Polyethylene and Silicon
Corelle, Ceramic, Courtois
Metal Allografts
Successful Cranioplasty Surgery removes the threats and protects the brain. In the recent technology-based CT SCAN, CAD, and MRI developments, the surgery is used for cosmetics developments, accelerating and improving neurological conditions.
We suggest to you the best Cranioplasty centers in India that provided end-to-end success.
All hospitals suggested by us adhere to the present social distancing and sanitizations plans as per international standards.
1. Fortis Hospital, Mumbai, Delhi, Bangalore Chennai
Fortis is one of the best destinations for Cranioplasty surgery and treatment in India. It has nine branches in Delhi, NCR itself provides world-class service to international patients from almost 40 countries. It has 4000 operational beds and over 400 Diagnostics centers
Provides a pre-visit teleconsultation, preoperative surgeon consultation, and recuperation with follow-up facilities
Visa Assistance
Dedicated Relationship Manager for each patient
International Concierge Desk And stay arrangements
Complementary Two-Way Air Transfers
Payments Via Cash, Crédit, or wire transfer are encouraged
The group provides 31 locational options
The experienced and modern doctors handle the Brain Suite, Brain Aneurysm Coil, Traumatic Brain Injury Treatment plans, and Cranioplasty complex surgery
Address: AA-299, Shaheed Udham Singh Marg, A-A Block, Poorbi Shalimar Bag, Shalimar Bagh, Delhi, 110088
Phone: 011 4530 2222
2. Apollo Gleneagles, Kolkata, and Delhi
The Hospital Group provides International class services through its 10000-patient bed capacity and 70 hospital options across the country. The group has achieved a lifetime success award from the Neurological Society of India
Apollo hospitals are primary super-specialist tertiary healers. A patient is allowed to rest before the Cranioplasty Plan, Craniotomy for Brain Tumors. All doctors use modern technology and materials to make it a success.
Address: Indraprastha Apollo Hospital, Mathura Rd, New Delhi, Delhi 110076
Phone: 011 7179 1090
Artemis Hospitals are well known for experienced doctors and deals with all complications related to Neurosciences and Cranioplasty surgery. Success rate and doctors' hands are the key advantages. India's first JCI and NABH accredited hospital has 11 centers and 400 plus specialty doctors to serve you. The campus meets all the international standards and quality management to treat its patients.
The hospital efficiently has the best doctors for Cranioplasty, Brain Movement Disorders and Deep Brain Stimulation focus, Nerve and Brachial Plexus Surgery, Radiosurgery and Cerebrovascular Surgery options, and more
Address: Jacobpura, Sector 12, Gurugram, Haryana 122001
Phone: +91 9711209940
4. Global Hospitals- Mumbai, Bangalore, Chennai, Hyderabad
Global hospitals are a multi-chain group of Hospitals that offers more than 2000 international quality beds to their patients who need a super specialty treatment or an advanced brain, Cranioplasty surgery plan.
Hospital is located in specialty regions of the country and is considered the best for all complicated and modern surgeries and multi-transplant procedures. Hospital is best for International patients due to its strategic location and travel assistance. It is best for neurosurgery and Cranioplasty complication treatment plans.
Address: 35, Dr E, Dr Ernest Borges Rd, opp. Shirodkar High School, Parel, Mumbai, Maharashtra 400012
Phone: 022 6767 0202
5. Bombay Hospital and Medical Research Centre, Mumbai
The best Medical Research institute offers treatment and surgeries for all modern classes and global treatment plans with international amenities. The hospital offers an 830-bed patient absorption plan with 110 critical care units.
Affordable cost, a premier trust, super specialty treatment plans, and equipment under one roof. The highly qualified and experienced Bombay doctors make it easy, to advise and perform a surgery task with excellence.
Address: 12, Vitthaldas Thackersey Marg, Near Liberty Cinema, New Marine Lines, Marine Lines, Mumbai, Maharashtra 400020
Phone: 022 2206 7676