Top 10 Urologists in India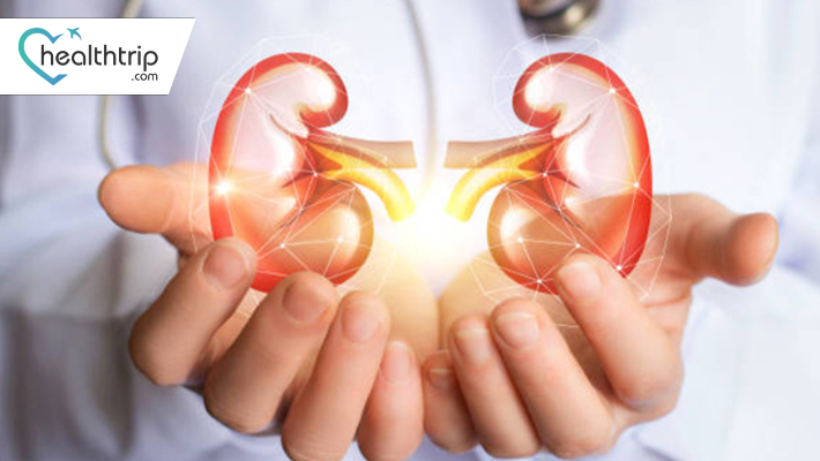 Introduction:
In the realm of medical excellence, the field of urology holds a pivotal role in ensuring the health and well-being of individuals across India. As a country with a diverse and growing population, the demand for exceptional urological care has never been greater. Within this dynamic landscape, we delve into the elite ranks of the "Top 10 Urologists in India." These individuals are not merely medical practitioners; they are pioneers, innovators, and dedicated healers who have made indelible marks in the realm of urology. Join us on a journey to discover the outstanding professionals who have shaped the future of urological care in India, earning their rightful places among the nation's finest.
Book free consulting session with HealthTrip expert


HEAD: NEPHROLOGY
Consults at : Miot Hospital Chennai
Dr. Rajan Ravichandran leads the MIOT Institute of Nephrology, India's renowned nephrologist.
Over 30 years, he treated 20,000+ patients for nephrology, dialysis, and kidney transplants.
Dr. Ravichandran earned numerous awards in his medical career.
He chaired hospital and university committees.
Published extensively on kidney disease and its impacts.


SENIOR CONSULTANT UROLOGY & KIDNEY TRANSPLANT
Consults at :Artemis Hospital
Dr. Vikram Barua Kaushik: Highly skilled urologist and kidney transplant surgeon with over 10 years of experience.
Medical Education: Graduated from renowned institutions.
Hospital Experience: Worked in prestigious hospitals nationwide.
Specializations: Expertise in kidney transplantation, robotic and laparoscopic urological surgeries, endourology, stone disease management, and urological cancer surgeries.
Awards and Recognitions: "Best Urologist of the Year" and "Top Urologist" awards from leading healthcare organizations and publications.
Professional Memberships: Active in Urological Society of India, American Urological Association, and European Association of Urology.
Research and Clinical Trials: Published research papers in national and international journals, conducted numerous clinical trials.
Patient-Centered Care: Emphasizes trust and respect, building long-term patient relationships.
HOD: Urology
Consults at: Manipal Hospital, New Delhi
Dr. Sanjay Gogoi is highly experienced in Uro-Oncology.
Expertise in comprehensive Adult & Paediatric Urological Cancer Management.
Proficient in Nephron Sparing Surgery, including Robotic and Laparoscopic Partial Nephrectomy.
Specialization in "zero-ischemia" partial nephrectomy.
Skilled in Radical Cystectomy and Neobladder procedures using both conventional and minimally invasive approaches.
Proficient in Nerve Sparing Cystectomy for males.
NEPHROLOGIST & SENIOR CONSULTANT: KIDNEY/RENAL TRANSPLANT
Consults at :Indraprastha Apollo Hospital
Dr. Sandeep Guleria: 33 years of surgical expertise
Specializes in gastrointestinal surgery and kidney transplants
Pioneered first successful kidney pancreas transplants in subcontinent
Invited by Nepal government to establish live donor transplant program at Bir hospital, Kathmandu
Mentored renal transplant programs in Almaty, Dehradun, Ludhiana, and Guwahati
Honored with prestigious awards, including Padma Shri, Smt. Rukmani Gopalakrishnan Award in Surgery, and Luminary Award from IMA South Delhi Branch.


DIRECTOR & COORDINATOR: UROLOGY & KIDNEY TRANSPLANT
Consults at: Jaypee Hospital
Dr. Amit K Devra: Director and Coordinator of Kidney Transplant Programme
MBBS from King George Medical College, Lucknow
MS in General Surgery from S.N. Medical College, Agra
DNB in Urology from Institute of Kidney Diseases & Research Centre, Ahmedabad
Expertise in kidney transplants and urological disorders
Respected professional with multiple publications
Committed to providing excellent patient care and positive health outcomes.
DIRECTOR: NEPHROLOGY & RENAL TRANSPLANT MEDICINE
Consults at: Fortis Escorts Heart Institute
Dr. Ajit Singh Narula: Director, Nephrology & Renal Transplant Medicine,Delhi. He is a pioneer in the field of renal transplantation in India.
Dr. Ajit Singh Narula has a vast teaching and surgical experience throughout his career of 31 and more years.
SENIOR CONSULTANT: NEPHROLOGY
Consults at: Artemis Hospital
Dr. Harsha Jauhari boasts nearly 6000 Renal Transplant and 3500 C.A.P.D. catheter insertions, one of India's largest series.
He has authored over 200 original publications, delivered lectures worldwide, and introduced surgical innovations in transplantation.
Dr. Jauhari has been a driving force in promoting the Ethics & Law of Transplantation and organ donation.
He pioneered successful Renal Transplant Surgery Programs in three Indian states.
Since 2014, he has served as Advisor (Organ Transplantation) to the Ministry of Health & Family Welfare, India.
Dr. Jauhari actively contributes to the development of the National Organ Transplant Programme (NOTP) and National Organ & Tissue Transplant Organisation (NOTTO).
He is a key member of advisory and expert groups addressing transplantation, dialysis, and kidney disease for the Ministry of Health & Family Welfare.
PRINCIPAL CONSULTANT: UROLOGY
Consults at :Max Super Speciality Hospital, Patparganj
Dr. Sahay boasts over 15 years of expertise as a specialist physician in urology.
Extensive experience in endourological, laparoscopic, and robotic surgeries, specifically for prostate, stone, and urological cancers.
Pioneer in the use of laser technology for prostate and renal stone surgeries, introducing this innovation in 2011, a first for East Delhi and NCR.
Dr. Shailesh Sahay is a seasoned professional, offering a wealth of knowledge and skill in urological procedures.
Demonstrates a commitment to advancing urology through cutting-edge surgical techniques and technology.
Recognized for expertise in the field, making him a sought-after physician for urological care.
DIRECTOR: NEPHROLOGY, UROLOGY
Consults at: Fortis Bangalore
Dr. Mohan is a pioneering figure in Laser Urology, specializing in complex urinary tract reconstructions and major uro-oncological surgeries for both adults and pediatric patients.
He is accredited as a Robotic Surgeon, demonstrating advanced surgical expertise.
Dr. Mohan has leveraged his extensive experience as a Kidney Transplant Surgeon to establish highly successful kidney transplant programs in West and East Africa, as well as the Middle East.
His impressive track record includes performing 3000 laser-enabled Transurethral prostate procedures (LASER TURP), 2500 laser fragmentation procedures for kidney (RIRS) and ureteric stones (URS), and 2500 kidney transplants, along with 75 pancreas transplants.
How can we help with the treatment?
If you're on the lookout for treatment in India, Thailand, Singapore, Malaysia, UAE, and Turkey, let Healthtrip be your compass. We will serve as your guide throughout your medical treatment. We'll be by your side, in person, even before your medical journey commences. The following will be provided to you:
Our success stories
SENIOR CONSULTANT: UROLOGIST & KIDNEY TRANSPLANT
Dr. Deepak Bolbandi, a Senior Consultant Urologist and Transplant Surgeon with 10 years of dedicated service at Apollo Hospitals Group.
Renowned as one of the nation's top urologists, with exceptional expertise.
Guinness World Record holder for removing the highest number of stones from a single kidney.
Vast experience, having successfully completed over 5000 kidney stone surgeries.
Proficiency in over 2000 prostate surgeries, including a groundbreaking operation on a foreign national with a prostate weighing over 500gms.
Specialized in Laparoscopic Nephrectomy, Laparoscopic Pyeloplasty, Retrocaval Ureter surgery, Laparoscopic stone disease procedures, and complex Adrenal surgeries.
Highly skilled in Kidney cancer surgeries, including complex cases involving Renal vein and Inferior vena cava infiltration.
Expertise in Radical cystectomies and Neo Bladder construction.
Pioneering the field by performing implant surgeries for Urinary Incontinence and Erectile dysfunction, including both two piece and three piece implant devices.
Dr. Bolbandi's outstanding contributions make him a remarkable figure in the realm of urology and transplant surgery in India
.
Remember, urological health is a crucial component of overall well-being, and seeking timely medical attention can often prevent the progression of serious conditions. Regular check-ups, screenings, and maintaining a healthy lifestyle are essential steps you can take to prevent urological issues.
In conclusion, the top 10 urologists in India have made indelible marks on the field of urology through their skill, dedication, and contributions to patient care, research, and education. Their expertise covers a wide range of urological conditions, from kidney stones and prostate diseases to pediatric urology and advanced surgical techniques. Whether you're seeking treatment, preventive care, or simply looking to stay informed, these urologists serve as beacons of excellence in the medical community, shaping the future of urological healthcare in India and beyond.
Read also: Understanding Urinary Health: A Comprehensive Guide