Top 10 Specialist Doctors in India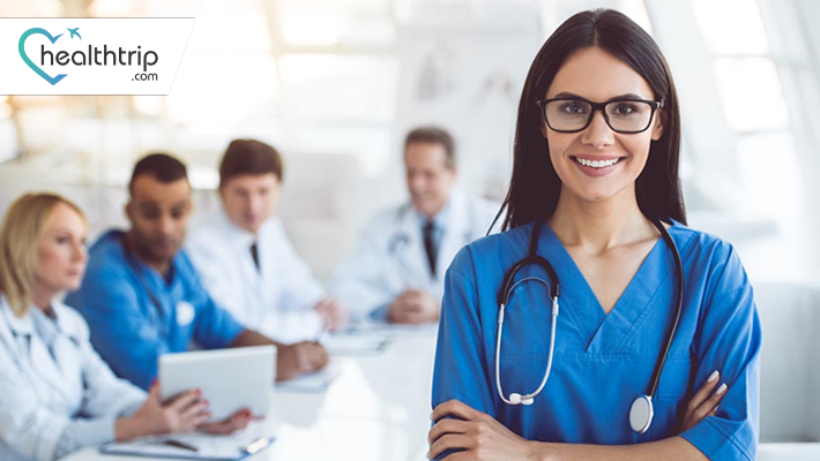 Introduction
India, a land known for its diverse culture and rich heritage, is also home to some of the finest medical professionals in the world. The country boasts a plethora of highly skilled and experienced specialist doctors who have made significant contributions to their respective fields. In this article, we will introduce you to the top 10 specialist doctors in India, each recognized for their exceptional expertise and dedication to improving healthcare outcomes.
Book free consulting session with HealthTrip expert


1. Dr. Deepak Natarajan-cardiologist
Dr. Deepak Natarajan is known for his innovative approach towards percutaneous mitral Balloon valvotomy with Inoue Balloon Catheter.
He was the first cardiologist in India to administer Intracoronary and Intravenous Streptokinase in Acute Myocardial Infarction.
Special Interest
Complex Coronary Angioplasty
Stenting (bifurcation, CTO, and left main disease)
Percutaneous Balloon Valvotomy
Biventricular Pacing in severe Heart Failure
ICD Implantation and EP study.
Dr Deepk Natarajan also has the distinction of serving as cardiologist to Two Prime Ministers and one President of India, numerous Cabinet Ministers and Chief Ministers.
2. Dr. Narayanan AL
Dr. Narayanan AL is a Senior Consultant in the Department of Cardiology with an extensive experience of nearly 40 years in interventional cardiology.
He is an alumnus of Stanley Medical College and Madras Medical College.
Dr. Narayanan specializes in Percutaneous Coronary Intervention, Device Therapy, and End Stage Heart Failure Management.
He also has a significant teaching background, contributing nearly 20 years of experience in teaching DNB Cardiology Fellows.
In 1975, he completed his MBBS (Bachelor of Medicine and Bachelor of Surgery) from Stanley Medical College, Chennai, Tamil Nadu.
In 1982, he achieved his MD (Doctor of Medicine) from Madras Medical College, Chennai, Tamil Nadu.
Dr. Narayanan further specialized in Cardiology by obtaining his DM (Doctorate of Medicine) from Madras Medical College, Chennai, Tamil Nadu in 1987.
He is associated with prestigious medical societies including the Cardiological Society of India, European Society of Cardiology, Indian Society of Electrocardiology, and Indian Medical Association.
In 2017, he was honored with a Lifetime Achievement Award for his contributions and accomplishments in the field of Cardiology.
Affiliations:
Cardiological Society Of India
European Society of Cardiology
Indian Society of Electro cardiology
Indian Medical Association
3. Dr. M. Manimaran-Pulmonary Medicine
Dr. M. Manimaran has an overall experience of 19 years in the field of Pulmonary Medicine.
He has good clinical expertise in dealing with all kinds of pulmonary diseases and allergies.
Dr. Manimaran is well-versed with all diagnostic and therapeutic interventional pulmonary procedures and has a special interest in Lung Transplantation and Sleep-related Breathing disorders.
He is a fellow of the American College of Chest Physicians and has undergone interventional pulmonology training in both Europe and USA.
Dr. Manimaran did his lung transplantation training in Australia.
He is a member of the American Thoracic Society and European Respiratory Society.
4. Dr. Rajat Gupta-Plastic Surgeon
Dr. Rajat Gupta is a plastic/ cosmetic surgeon at Fortis Shalimar Bagh, New Delhi.
He graduated MBBS in the year 2007, MS in General Surgery in 2011, and DNB in General Surgery in 2012 from Maulana Azad Medical College, New Delhi.
He did fellowship at Institution De Benito, Spain in the field of cosmetic surgery.
He worked as a cosmetic surgeon in some of the most renowned hospitals in Europe.
He also did fellowship in breast surgery at Hospital Sant Pau, Spain and training in ear reconstruction surgery at Clinique Bizet, Paris.
His interests lie in the area of cosmetic surgery of face and body and also breast and ear reconstruction surgery.
He is among the few surgeons in the country to start using endoscopic technique for face lift surgery.
Membership:
Member – Indian Association of Aesthetic Plastic Surgeons
Member – Delhi Medical Association
Member – Delhi Medical Council
Awards
The 'Appreciation Award' for the Young Plastic Surgeon by Nectar in 2015.
Awarded – Young Cosmetic Surgeon Award, Instituto de Benito, Spain – 2014
5. Dr. S,K,S, Marya-Orthopaedic
Dr. Marya's areas of specialization include Joint Replacement Surgery for the joints of upper and lower limbs (Primary and Revision) and Trauma Management based on AO Principles.
He has pioneered bilateral joint replacement of knee and hip joints i.e. replacing both joints in one sitting.
He has initiated the Unicompartmental (Half Knee) replacement and has done exclusive work on fractures in joint replacement.
He has also introduced computer-assisted joint replacement surgery.
Awards
B N Sinha Meritoreus Award - Indian Orthopaedic Association 2018
Haryana Vigyan Ratna Award by Haryana Government in 2012
Best Publication Award" by Delhi Orthopaedic Association 2008
Award of Merit by govt of Punjab 15th August 2010
BOS Book Award for 2007-2008 by Bombay Orthopaedic Society for the book Surface Replacement of Hip
DMA Distinguish Services Award" on Doctors Day 1st July 2005
Bharat Jyoti Award for meritorious services, outstanding performance and remarkable role by Dr. B.N. Singh (Former Governor of Tamil Nadu) – 2003
6. Dr. Amit K Devra-Kidney Transplant
Dr. Amit K Devra is a Director and Coordinator of the Kidney Transplant Programme at the Department of Urology & Kidney Transplant.
He completed his MBBS degree from King George Medical College in Lucknow.
He pursued MS in General Surgery from S.N. Medical College in Agra.
He also holds a DNB in Urology from the Institute of Kidney Diseases & Research Centre & Institute of Transplantation Sciences in Ahmedabad.
Dr. Devra has extensive expertise in performing kidney transplants and managing urological disorders.
He is a well-respected professional in his field and has several publications to his name.
Dr. Devra is committed to providing the best care to his patients and ensuring positive outcomes for their health.
Areas Of Interest
Minimal Invasive Urology (Endourology, Laser Prostatectomy, & Laparoscopic Urological Surgery)
Kidney Transplantation
Pediatric & Female Urology
7. Dr. Rana Patir-Neurosurgeon
Dr. Rana Patir is an eminent Neurosurgeon of India with more than 23 years of experience in the field of advanced neurosurgery.
He is known as one of the best Neurosurgeons and spinal surgeons in India, having more than 10,000 neurosurgical procedures to his credit.
With over two decades of experience, Dr Patir is considered one of the best neurosurgeon in India.
Areas Of Interest

Epilepsy Surgery
Paediatric Neurosurgery
Neuromodulation especially for Pain Management
Skull Base Surgery
Neurovascular Surgery
Minimal Invasive Brain and Spine Surgery.
8. Dr. Pawan Gupta-surgical oncology
Dr. Pawan Gupta is a renowned name in the field of surgical oncology, with extensive experience in head and neck oncology.
He is currently the Director of Surgical Oncology (Head & Neck) at Max Super Speciality Hospital in Vaishali, Patparganj, and Max Multi Speciality Centre in Noida.
Dr. Gupta completed his MBBS and MS from Maulana Azad Medical College, Delhi, and then pursued his MCh in Surgical Oncology from the prestigious Tata Memorial Hospital in Mumbai.
He also underwent training in advanced head and neck surgery from the University of Pittsburgh Medical Center in the United States.
Dr. Gupta is an expert in treating cancers of the head and neck region, including thyroid, larynx, pharynx, tongue, and oral cavity.
He is also skilled in performing complex surgeries such as skull base surgery, robotic surgery, and minimally invasive surgery.
Dr. Gupta is known for his patient-centric approach and his ability to provide personalized care to each of his patients.
Dr. Gupta is also actively involved in academic and research activities.
He has authored numerous research papers and has presented his work at various national and international conferences.
He is a member of various professional bodies, including the Association of Surgeons of India and the Indian Association of Surgical Oncology.
Dr. Pawan Gupta's contribution to the field of surgical oncology, especially head and neck oncology, is immense.
Areas of interest
Cancer Care/Oncology
Head & Neck Oncology
Surgical Oncology



9. Dr. Ila Gupta-IVF and reproductive medicine
IVF specialist Dr. Ila Gupta has over 25 years of experience and has earned a reputation as a renowned IVF and reproductive medicine expert in the field of IVF and reproductive medicine.
She is regarded as one of the top fertility experts due to her vast expertise and top success rates in the industry.
She has helped thousands of patients from around the country and around the world experience the joy of parenting and wellness along the way.
She received faculty invitations to prestigious national and international conferences.
She also offers Basic and Advanced ART Training Courses for Indian and Foreign Medical Professionals.
Specialization and Expertise:
Infertility and IVF
Donor IVF Program
Recurrent Pregnancy Loss
Reproductive medicine
Surrogacy
Endoscopy
Treatments Offered:
Infertility Counselling
Artificial Insemination (IUI)
IVF
ICSI
IMSI
Assisted Hatching
Blastocyst Transfer
Donor Egg IVF
Donor Sperm IVF
Surrogacy
Oocyte and Embryo Freezing
Testicular aspiration or TESA
Microtesa
Pre Genetic Screening and Diagnosis
Awards
She was awarded the Best Paper Presentation on Hysteroscopy
She was awarded the Best Academic Activity Award for IFS Haryana Chapter
10. Aniruddha Dayama-Hematologist
Aniruddha Dayama practices internal medicine and hematology in Sector 51 in Gurgaon, where he has three years of expertise.
At Artemis Hospital in Gurgaon Sector 51, Atlanta World Hospital in Vasundhara, Ghaziabad, and Atlanta Hospital in Vasundhara, Ghaziabad, Aniruddha Dayama practices medicine.
He graduated from DJ Medical College with an MBBS in 2003, SMS Medical College in Jaipur with an MD in general medicine in 2008, and AIIMS with a DM in clinical hematology in 2013.
He belongs to ISHTM.
Specializations:
Internal Medicine
Hematologist
Treatments:
Thalassemia Treatment
Bone Marrow Transplant
Autologous Bone Marrow Transplant
Sickle Cell Anemia
Aplastic Anemia
Myelodysplastic Syndrome (MDS) Treatment - Preleukemia
Allogeneic Bone Marrow Transplant


Conclusion
These ten specialist doctors represent just a fraction of the incredible talent and dedication found in India's healthcare sector. Their contributions to medicine, patient care, and medical research have not only improved the lives of countless individuals but have also elevated India's reputation in the global healthcare community. It is important to note that this list is by no means exhaustive, as there are many more specialist doctors across various disciplines making significant contributions to healthcare in India. The country's medical community continues to grow and evolve, ensuring that the people of India have access to world-class healthcare services. In conclusion, India's specialist doctors are true heroes, working tirelessly to provide exceptional medical care and push the boundaries of medical science. Their expertise, dedication, and innovation are at the forefront of India's healthcare revolution, making the nation proud on both the national and international stages.