Top 10 Pulmonologists in India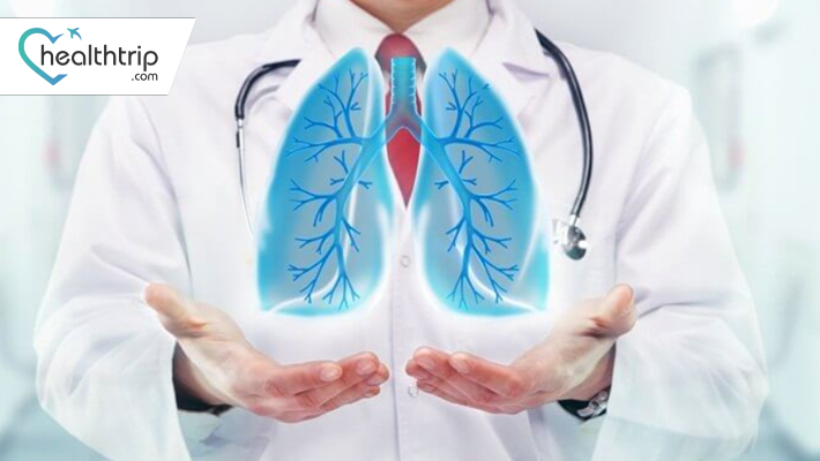 Introduction:
Pulmonology, the branch of medicine that focuses on the diagnosis and treatment of respiratory diseases, plays a crucial role in maintaining lung health and overall well-being. India, with its diverse population and environmental challenges, requires skilled and experienced pulmonologists to address the growing prevalence of respiratory disorders. In this article, we will highlight the top 10 pulmonologists in India who have demonstrated excellence in the field of respiratory care and have made significant contributions to patient care, research, and medical education.
Book free consulting session with HealthTrip expert
Consults at: Manipal Hospital, New Delhi
Dr. Puneet Khanna, a dedicated Pulmonologist at Manipal Hospitals, Dwarka
Over 15 years of clinical experience in Interventional Pulmonology, Respiratory, and Sleep Medicine
Expertise in Interventional and diagnostic Bronchoscopy, Thoracoscopy, Asthma, Sleep breathing disorders, and COPD-related respiratory failure
Education: MBBS from JLN Medical College Ajmer, MD in Respiratory Medicine from Vallabhbhai Patel Chest Institute New Delhi
Additional training in Critical Care Medicine at Westmead Hospital, Sydney, Australia
Holds European Diploma in Adult Respiratory Medicine and fellowships from prestigious institutions
Registered member of Medical Council of India and Delhi Medical Council
Founding Member of Innovative Physicians Forum, life member of Geriatric Society of India, and member of various medical associations.
Consults at:
Fortis Hospitals, Vadapalani
Dr. Sindhura: A smart and savvy professional with exceptional Clinical and Diagnostic Skills.
Specialization: Expertise in Pulmonary & Tubercular Diseases, childhood Asthma & Allergies.
Advanced Training: Trained in Interventional Pulmonology with skills in Bronchoscopy, EBUS (Endobronchial Ultrasound), TBNA (Transbronchial Needle Aspiration), Balloon Dialatation, and Endobronchial Stenting.
Fellowship: Completed a Lung Transplant Fellowship in Australia.
Role: Currently serves as the Lung Transplant Physician at Fortis Hospital, Vadapalani.
Special Interest: Passionate about patients with Snoring concerns, particularly Obstructive Sleep Apnea.
Multilingual: Fluent in English, Tamil, Telugu, and Hindi.
Consults at: Miot Hospital Chennai
Dr. Arun Sampath is an experienced Pulmonologist with 19 years of expertise.
He practices at MIOT International Hospital in Manapakkam, Chennai.
Education includes MBBS from Government Mohan Kumaramangalam Medical College in 2003.
He completed MD in Pulmonary Medicine in 2007 from Ganesh Shankar Vidharti Memorial Hospital.
Additionally, he earned DNB in Respiratory Diseases from the National Board of Examination, India in 2009.
Dr. Sampath is a member of various prestigious medical societies, including the American College of Chest Physicians and European Respiratory Society.
His services include Bronchoscopy, Pneumonectomy, Decortication, and Lung Transplantation.
He is actively involved in critical care medicine and pulmonary research.
Consults at: Madhukar Rainbow Children's Hospital, Delhi
Dr. Khilnani: Highly qualified pediatric Critical Care consultant
Education: Graduated from MAMC (Delhi University), post-graduation in Anesthesiology at AIIMS Delhi
American board-certified in Pediatrics
Prestigious Fellowship: Completed a two-year fellowship in Pediatric Critical Care and neonatal intensive care at Harvard University-affiliated Mass General and Boston Children's Hospital, USA
International Experience: Established Pediatric Critical Care units in India, UAE, and the USA
Current Roles: Director of Pediatric Intensive Care unit, leader of Pediatric Critical Care fellowship program, Senior Consultant in Pediatric Pulmonology
Academic Contributions: Founder Editor of Rainbow Pediatric Journal, author of books
Recognition: Awarded for contributions to Critical Medicine in India
Consults at: MIOT International
Dr. M. Manimaran boasts 19 years of extensive experience in Pulmonary Medicine.
Proficient in diagnosing and treating various pulmonary diseases and allergies.
Expertise in performing diagnostic and therapeutic interventional pulmonary procedures.
Specializes in Lung Transplantation and Sleep-related Breathing disorders.
Distinguished fellow of the American College of Chest Physicians.
Received interventional pulmonology training in Europe and the USA.
Completed lung transplantation training in Australia.
Active member of the American Thoracic Society and European Respiratory Society, reflecting his commitment to staying at the forefront of his field.
Consults at: Epitome Kidney Urology Institute & Lions Hospital, New Delhi
Dr. Ashish Arora, a distinguished Pulmonologist with over 10 years of experience.
Specializes in Pulmonology & Critical Care at Epitome Kidney Urology Institute & Lions Hospital.
Pulmonology training from Barkatullah University, Bhopal.
Certified Intensivist trained from Max Hospital, Saket.
Expertise in managing respiratory conditions like Asthma, Tuberculosis ILD, Pleural effusion, infectious diseases, and more.
Renowned for contributions to Pulmonology field in south Delhi.
Notable publications in medical books and international Journals.
Qualifications: MD (Pulmonary Medicine) and MBBS.
Areas of interest: Critical Care, Sleep Medicine, Interventional Pulmonology, Allergic Lung Diseases.
Trusted for logical and scientific patient management.
Consults at: Gleneagles Global Health City, Chennai
Dr. Suresh S is a Pulmonologist with 11 years of experience.
He specializes in Pulmonology for 6 years.
Holds an MBBS degree from Pondicherry University (2012).
Completed MD in Respiratory Medicine at Chettinad Academy of Research and Education (2017).
Has 3 years of teaching experience for undergraduates.
Active member of the Medical Council of India (MCI) and Tamilnadu Medical Council.
Presented posters and papers at conferences, including "Malignant illusion - PULMOCON" and "Role of GERD and BMI as Risk Factors In Asthma Control" at TAPCON-17.
Currently serves as an Associate Consultant at Gleneagles Global Health City.
Consults at: Kauvery Hospital, Chenna
Dr. Roopa Rachel Premanand is a member of the Indian Medical Association.
She currently serves as a Pulmonologist at Kauvery Hospital in Bangalore.
Her qualifications include MBBS from CMC, Tamil Nadu, DNB in Pulmonary Medicine from St. John's Medical College, Bengaluru, and MNAMS from NAMS, New Delhi.
With 19 years of experience, she has worked as a Consultant Pulmonologist in Sagar and Manipal, Bengaluru, and as an Associate Consultant in Pulmonology at Manipal, Bengaluru.
Specializations include Critical Care Medicine, Allergies, Interstitial Lung Diseases, Tuberculosis, Asthma, Cystic Fibrosis, Complex Pulmonary Infections, Sleep Medicine, Sleep-related Respiratory Disorders, and Pulmonary Rehabilitation.
She emphasizes personalized care tailored to individual patient needs and conditions.
Consults at: Fortis Hospital, Noida
Dr. Mrinal Sircar: Senior Consultant in Oncology at Fortis Hospital, Noida, India.
Over 2 decades of experience in cancer treatment.
Education: MBBS, MD in Internal Medicine from AIIMS, New Delhi; DNB in Medical Oncology.
Specializes in breast, lung, gastrointestinal cancers, and lymphoma.
Expertise in chemotherapy, targeted therapy, immunotherapy, and pain management.
Active in clinical research, with publications in national and international journals.
Member of medical societies like ASCO and ESMO.
Known for compassionate, patient-centered care and clear explanations.
Focuses on personalized care for the best patient outcomes.


Consults at : Fortis Hospital Anandapur Kolkata, Apollo Gleneagles Hospitals, Kolkata
Dr. Sushmita Roychowdhury is a highly experienced Pulmonologist with 26 years of expertise.
Specializations encompass Bronchoscopy, ICD Drain, Pleural Biopsy, and more.
Holds an MBBS degree from West Bengal University of Health Sciences (1997) and MD in Tuberculosis & Respiratory Diseases/Medicine from Lucknow University of Health Science (2001).
Recognized for outstanding contributions in various organizations.
A member of the Indian Chest Society.
Achieved the European Diploma in Adult Respiratory Medicine (HERMES Diploma) in 2011 and became a fellow of the Royal College of Physicians (Edinburgh) in 2022.
Offers a wide range of services including Extracorporeal Membrane Oxygenation, Pulmonary Function Tests, and treatment for conditions such as Asthma, COPD, and Lung Cancer.
Oversees Pulmonary Medicine in her department and has served in prestigious hospitals across India.
How can we help with the treatment?
If you're on the lookout for treatment in India, Thailand, Singapore, Malaysia, UAE, and Turkey, let Healthtrip be your compass. We will serve as your guide throughout your medical treatment. We'll be by your side, in person, even before your medical journey commences. The following will be provided to you:
Connect with renowned doctors from a network spanning 35+ countries and access the world's largest health travel platform.
Collaboration with 335+ top hospitals , including Fortis and Medanta.
Comprehensive treatments from Neuro to Cardiac to Transplants, Aesthetics, and Wellness.
Post-treatment care and assistance.
Teleconsultations at $1/minute with leading surgeons.
Trusted by 44,000+ patients for appointments, travel, visa, and forex assistance.
Access top treatments and packages, such as Angiograms and many more.
Gain insights from genuine patient experiences and testimonials.
Stay updated with our medical blog.
24/7 unwavering support, from hospital formalities to travel arrangements or emergencies.
Pre-scheduled specialist appointments.
Prompt emergency assistance, ensuring safety.
Our success stories
Conclusion:
The top 10 pulmonologists in India mentioned in this article represent a diverse group of medical professionals who have dedicated their careers to advancing respiratory care, research, and patient education. Through their expertise and commitment, they have contributed significantly to improving the quality of life for individuals affected by respiratory diseases. As leaders in the field of pulmonology, these experts continue to inspire and shape the landscape of respiratory medicine in India, ensuring a healthier future for all.
Read also: The Importance of Regular Lung Check-ups: Tips from Leading Pulmonologists