Things you need to know about Laparoscopic Surgery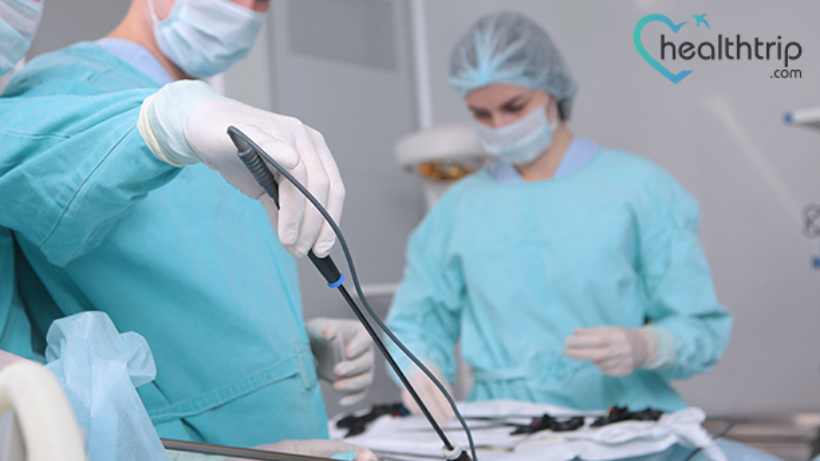 Laparoscopic Surgery
Laparoscopic surgery is a minimally invasive surgery which is also known as keyhole surgery; in this, the surgeon can see the inside of the abdomen and pelvis without making any large cuts on the skin. Laparoscopic surgeries have changed the face of traditional surgery by making it more efficient and risk-free. This type of surgical procedure does not require any large incisions that decrease the risk of excessive bleeding and infection which used to be a huge risk factor that used to cause severe complications in abdominal surgeries.
Book free consulting session with HealthTrip expert
Laparoscopic surgery provides an opportunity to the surgeon to make small incisions and insert a laparoscope which is a device that has a tiny camera attached to it on one end that helps the surgeon to visualize the inside of the organs on a large monitor screen that helps them to perform the surgery with small tools. Performing surgery through this technique has revolutionized the olden way of surgery as it provides faster recovery, leaves fewer scars, is less painful, is more accurate and the patient has a shorter stay in the hospital.
Advantages of Laparoscopic Surgery
As mentioned earlier, laparoscopic surgery has several benefits when compared to traditional open surgery. Some of these benefits include:
Smaller scars
Less painful
Faster recovery
Shorter hospital stay
Less internal scarring
Faster healing
More precision
Less risk of excessive bleeding during the surgery
Less risk of infection
Types of Laparoscopic surgery
There are basically two types of laparoscopes that are used in surgeries.
Digital laparoscope in which a small digital video camera is placed at the end of the laparoscope which is used to improve the image quality in order to get a better view of the inside organs.
While the other uses a rod lens system that consists of a video camera of a single or three chip system, the quality of images is not very efficient in this type of camera.
Laparoscopic Surgery Cost
The cost for laparoscopic surgery depends upon various factors such as what type of surgery is done. Which part of the body is being operated on and how complicated it is? Does it require an intensive care unit and hospital stay or not? Also, other factors such as whether it is a private hospital or a government hospital, consultation, and operation fee of the surgeon are some of the factors on which the fee is dependent. Still one can say that the range of laparoscopic surgery is from 40,000- 1,00,000 depending on the procedure.
Long-term side effects or risks of Laparoscopic surgery
Generally, laparoscopic surgery is a safe procedure and does not consist of many risk factors that can't be controlled or managed. Still, some of the risks of laparoscopic surgery include:
Infection
Risk of damage to internal organs
Blood clots
Nerve damage
Reaction to anesthesia
Abdominal inflammation
Laparoscopic surgery recovery time
As mentioned earlier laparoscopic surgery has a shorter hospital stay, faster healing, and less recovery time as compared to open surgery it usually takes 3 to 4 weeks in order for a person to bounce back to their normal routine.
How can we help with the treatment?
If you are looking for Laparoscopic Cholecystectomy Treatment in India then be assured, we will assist you and guide you throughout your medical procedure and will help you through the follow-up consultations as well. The following will be provided to you:
Transparent communication
Coordinated assistance
Prior appointments with specialists and follow-up queries
Assistance with medical tests
Assistance with hospital formalities
24*7 availability
Post-surgery and care
Travel arrangements
Assistance for accommodation and healthy recovery
Assistance in emergencies
We offer premium quality health travel and assistance to our patients throughout their course of treatment. We have a team of highly qualified health professionals that will guide you throughout your medical tour.