By Healthtrip
Blog Published on - 21 September - 2023
The Link Between Genetics and Ovarian Cancer: What You Need to Know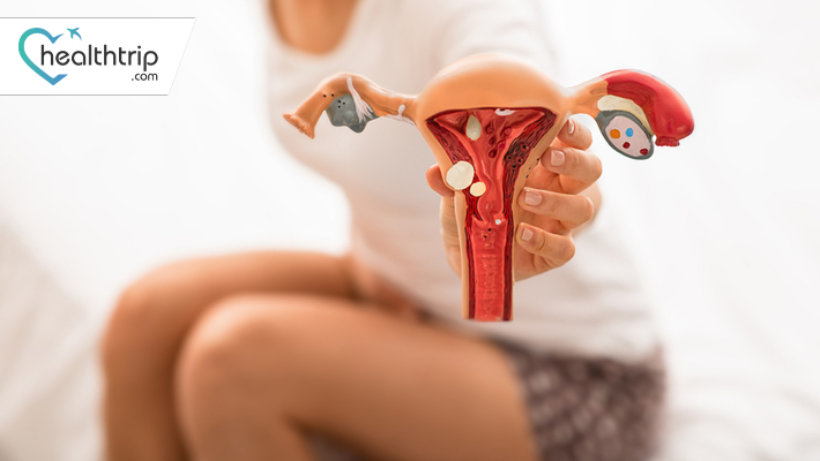 Ovarian cancer is a complex and often deadly disease that affects thousands of women worldwide each year. While many factors can contribute to its development, one area of growing interest in the medical community is the connection between genetics and ovarian cancer. In this blog, we will explore the link between genetics and ovarian cancer, shedding light on what you need to know about this important aspect of the disease.
Book free consulting session with HealthTrip expert
1. Understanding Ovarian Cancer
Ovarian cancer is the fifth most common cancer in women and has one of the highest mortality rates among gynecological cancers. It occurs when cells in the ovaries or fallopian tubes begin to grow uncontrollably, forming tumors. Early-stage ovarian cancer often presents with vague or subtle symptoms, making it challenging to diagnose in its early and more treatable stages.
2. The Role of Genetics
While genetics alone may not be the sole cause of ovarian cancer, it plays a significant role in a woman's risk of developing the disease. Here's what you need to know:
BRCA1 and BRCA2 Mutations: Perhaps the most well-known genetic link to ovarian cancer is the presence of mutations in the BRCA1 and BRCA2 genes. Women with these mutations have a significantly higher risk of both breast and ovarian cancer. In fact, up to 44% of women with a BRCA1 mutation and 17% with a BRCA2 mutation will develop ovarian cancer by the age of 80.
Lynch Syndrome: Lynch syndrome, also known as hereditary nonpolyposis colorectal cancer (HNPCC), is another genetic condition associated with an increased risk of ovarian cancer. It is caused by mutations in genes responsible for DNA repair, such as MLH1, MSH2, MSH6, and PMS2. Women with Lynch syndrome have a 9% lifetime risk of developing ovarian cancer.
Other Genetic Factors: Beyond BRCA mutations and Lynch syndrome, several other genetic factors can increase ovarian cancer risk. These include mutations in genes like RAD51C, RAD51D, and PALB2. Research is ongoing to identify additional genetic markers that may contribute to ovarian cancer risk.
3. Genetic Testing and Counseling
Given the strong link between genetics and ovarian cancer risk, genetic testing and counseling have become crucial tools in assessing an individual's susceptibility to the disease. Here's what you should know:
Genetic Testing: Genetic testing involves analyzing an individual's DNA to identify mutations or alterations in specific genes associated with ovarian cancer. If you have a family history of ovarian cancer or other relevant risk factors, consider discussing genetic testing with a healthcare provider.
Genetic Counseling: Genetic counseling is a valuable resource for individuals considering genetic testing. Genetic counselors can help you understand the implications of test results, assess your risk, and make informed decisions about preventive measures, such as increased surveillance or risk-reducing surgeries.
4. Risk Reduction and Early Detection
Knowing your genetic risk for ovarian cancer is only the first step. There are proactive measures you can take to reduce your risk and improve early detection:
Risk-Reducing Surgery: Some women at high genetic risk may choose to undergo risk-reducing surgeries, such as a prophylactic oophorectomy (removal of the ovaries) or mastectomy (removal of the breasts). These procedures significantly reduce the risk of developing ovarian and breast cancer, respectively.
Frequent Monitoring: For women at elevated risk who opt not to have surgery, frequent monitoring through methods like transvaginal ultrasound and CA-125 blood tests can aid in early detection. Regular check-ups with a healthcare provider are essential.
Conclusion
The link between genetics and ovarian cancer is a critical area of research and understanding for both healthcare providers and individuals. While genetics alone may not dictate your fate, knowing your genetic risk can empower you to make informed decisions about risk reduction and early detection. If you have a family history of ovarian cancer or other risk factors, consider discussing genetic testing and counseling with a healthcare professional. Ultimately, awareness and proactive measures can make a significant difference in the fight against ovarian cancer.

Read More: Stages of Ovarian Cancer: What You Need to Know (healthtrip.com)